Rohit Sharma Lauds Varied Match-Winners as India Secures Ninth Consecutive Win in ICC Men's Cricket World Cup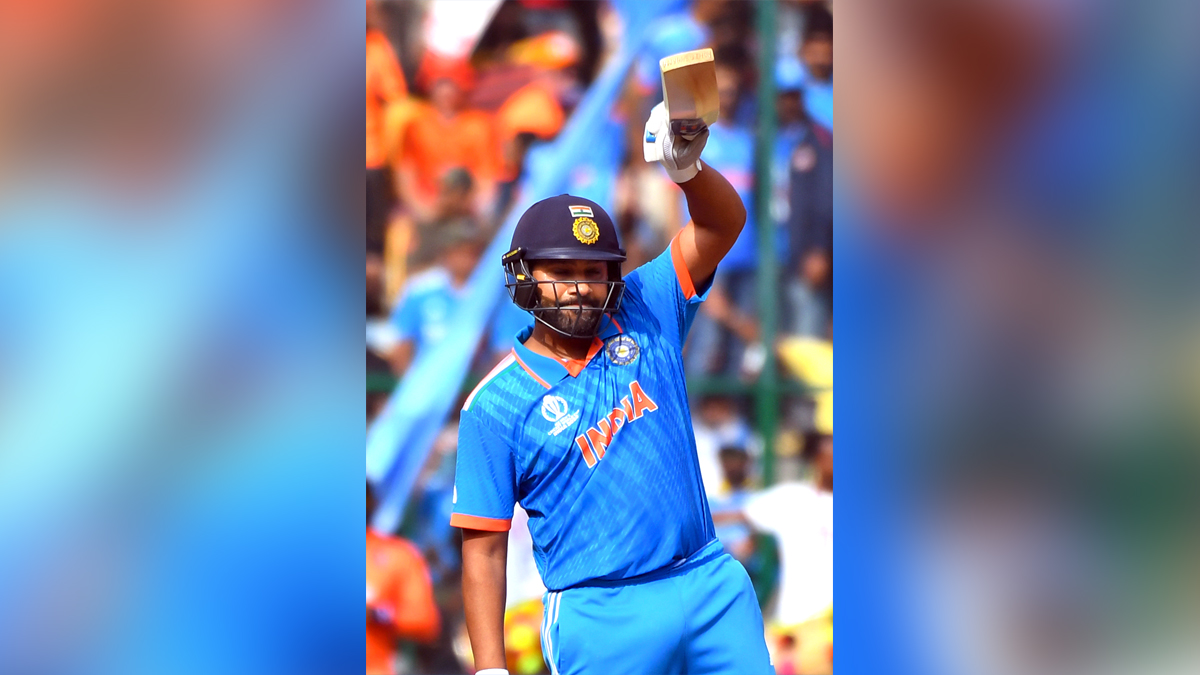 Bengaluru : India's skipper Rohit Sharma expressed his delight after his team secured a resounding 160-run victory over the Netherlands, marking their ninth consecutive win in the 2023 ICC Men's Cricket World Cup. Rohit Sharma praised the diverse contributions from different players throughout the campaign, highlighting the team's clinical and adaptable approach.
The two-time World Cup winners continued their unbeaten streak, setting a promising tone as they eye breaking a ten-year drought of winning a global title. The victory against the Netherlands at the M Chinnaswamy Stadium ensures India's place in the semi-final, where they will face New Zealand at Wankhede Stadium in Mumbai on Wednesday.
Rohit Sharma expressed his satisfaction with the team's performance, emphasizing the significance of various individuals stepping up at crucial moments. "Very, very pleased with how we've played in these nine games. That's only because different individuals have stepped up at different points in time. This is a good sign for a team when everyone wants to take responsibility and get the job done for the team."
Reflecting on the team's adaptability to different conditions, Rohit commended the seamless transition from chasing to setting targets. "Although we play in India a lot of cricket, we know the conditions. When you play different oppositions, that's the challenge. We adapted really well."
As the table-toppers with 18 points, India secured their place in the Men's ODI World Cup semi-final. Rohit highlighted the team's strategic approach of focusing on one game at a time, contributing to their successful run. "For us, it was all about thinking about one game at a time and playing that game well. It was important for us to break it down and focus on one game and play that well."
In the match against the Netherlands, India showcased their bowling depth, utilizing nine bowlers, including Rohit Sharma and Virat Kohli. Rohit explained the team's intention to experiment and create options within the squad. "The seamers going out there and bowling (those) wide yorkers when it was not needed. But we wanted to do that, as a team, as a bowling unit we wanted to try and do something different and see what we can achieve," concluded Rohit.
Rohit Sharma