Gippy Grewal Ignites Intensity in Fiery Motion Poster of 'Warning 2'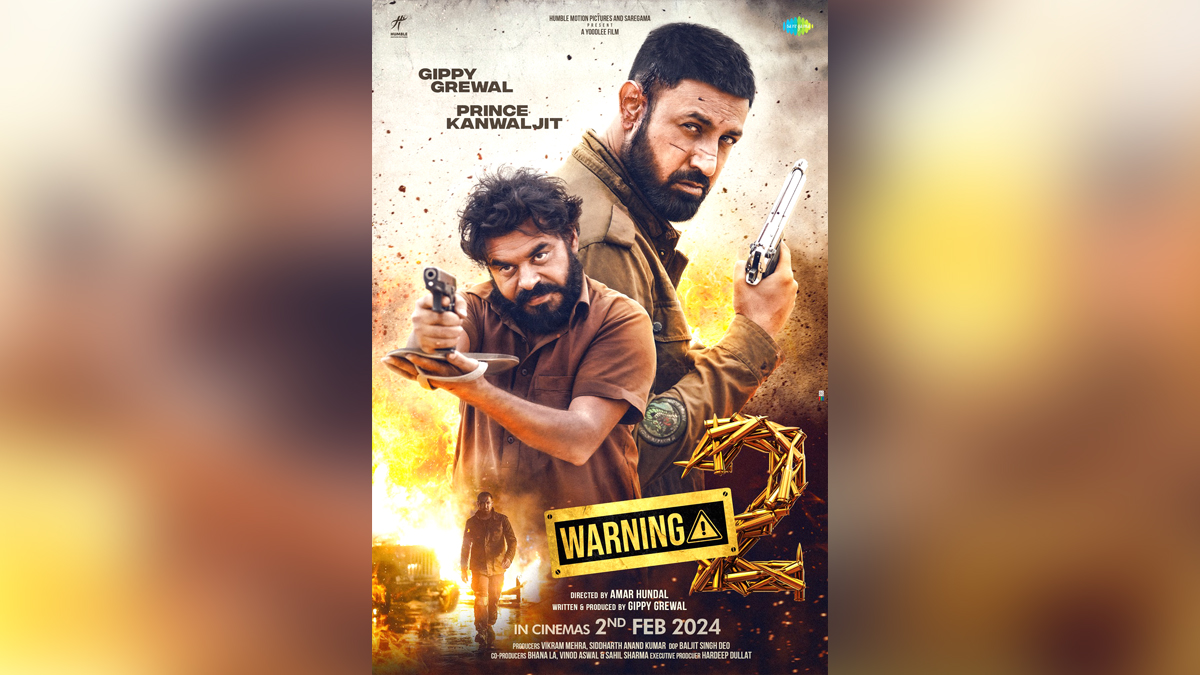 Mumbai : The makers of the upcoming Punjabi action thriller 'Warning 2' unveiled the gripping motion poster of the film on Monday, featuring the star Gippy Grewal exuding intensity that perfectly aligns with the film's theme. Gippy, who is also the actor, producer, and writer of the film, expressed his excitement about reuniting with the team.
"I loved working with Amar Hundal and Prince Kanwaljit Singh in the first installment, and I am thrilled to once again join them for 'Warning 2'. The poster has, in a way, helped us relive the excitement of the first film, and I am sure that this thrilling poster is going to get the fans excited," shared Gippy Grewal.
The motion poster sets the stage for excitement with vivid visuals, firearms, and hints at an impending clash of wills. Directed by Amar Hundal, the film also features Prince Kanwaljit Singh, Jasmin Bhasin, Rahul Dev, and Raghveer Boli.Director Amar Hundal commented on the motion poster, stating, "The motion poster is a special treat for our audience, offering them a glimpse into the intense world of 'Warning 2'.
The film and its characters will remain with the audience for a long time, and we are eagerly looking forward to its release on the big screen."'Warning 2' is scheduled to hit theaters on February 2, 2024, promising a high-octane cinematic experience for fans of Punjabi action cinema.