'Sarkar Sanatkar Milni' program is historic, it will solve all the problems of businessmen in Punjab – AAP
Previous governments were only concerned with political donations from industrialists, Mann government is solving their issues genuinely - Malvinder Singh Kang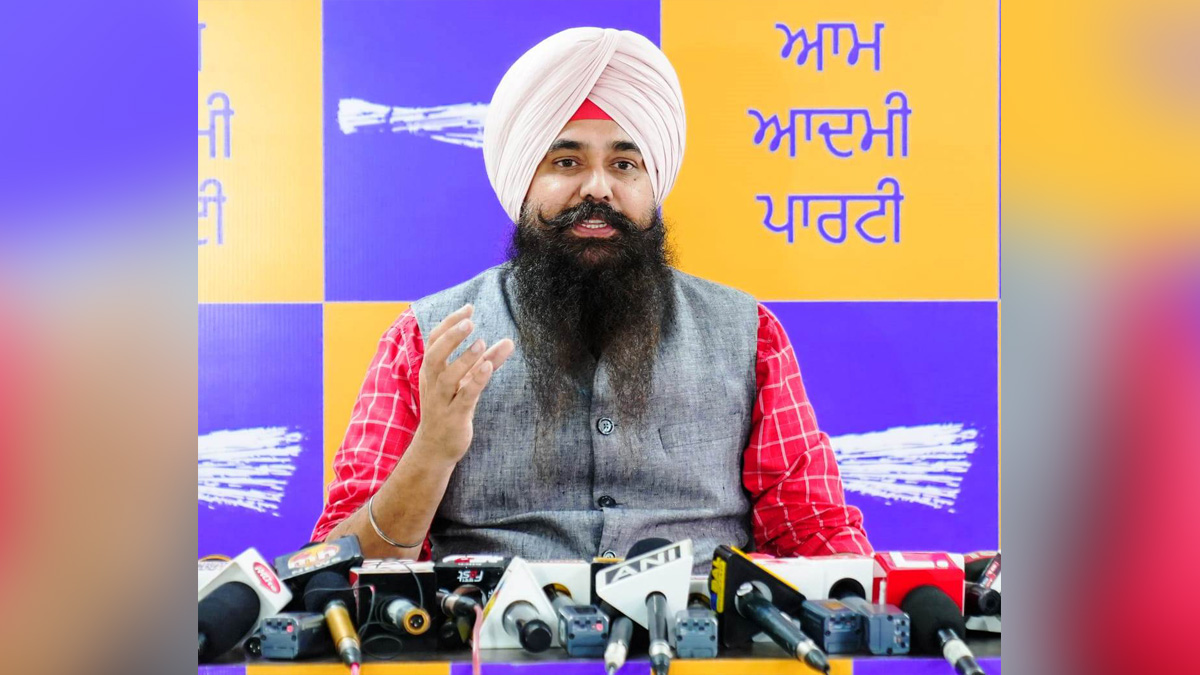 Chandigarh : The Aam Aadmi Party (AAP) has termed the 'Sarkar Sanatkar Milni' program, organized by the Punjab government recently, as historic and said that these programs will definitely solve all kinds of problems of the businessmen and traders in Punjab. Addressing the media from the party headquarters in Chandigarh on Monday, AAP Punjab's chief spokesperson Malvinder Singh Kang said that for the first time in Punjab, a government has actively lent an year to the problems of the traders and businessmen of the state and is taking positive steps to solve their problems.
Criticizing the previous governments, Kang said that the previous governments only cared about the political donations from industrialists. The leaders sitting in the previous governments used to collect money from the businessmen of Punjab in the form of donations or asked for shares in their companies.
Since the formation of the Bhagwant Mann government, this government has been continuously solving the problems of industrialists to encourage industry and generate employment in the state. Commending the 'Green Stamp Paper' of the Punjab Government, Kang said that this will now provide a lot of convenience to the industrialists setting up industries in Punjab in acquiring land.
Now they will not have to run from pillar to post of various government departments to set up any kind of new factory or industry and to acquire NOCs. Now any person or company setting up an industry in Punjab just has to enter the plot number of the land on the site of 'Invest Punjab'.
The government will itself verify and provide them with all types of NOCs. Earlier, to set up an industry, one had to visit many departments including the Pollution Control Board, Forest Department, National Highway etc. Kang said that the Mann government has taken another big decision in favor of industrialists.
At present there are about 7000 small and big industries in Punjab. They had to renew their permissions every year, due to which they used to visit many departments every year.
Now all they have to do is fill the form with all the information on the renewal portal of the government, everything will be automatically renewed. For the convenience of industrialists, Punjab Pollution Control Board and Punjab State Power Corporation Limited are going to start a help desk.
This will eliminate problems related to electricity and pollution and the need for middlemen will also stop. Kang also praised the Mann government's decision to waive additional construction penalties and increase employees' overtime hours from 75 hours to 115 hours.
He appreciated the government's proposal to build a hostel especially for working women and said that this will remove many of the daily problems faced by working women, which will increase women's participation in work and bring equality in the society.