Kuldeep Singh Dhaliwal vacates 176 acres of government panchayat land worth Rs. 264 crore
Under the leadership of CM Bhagwant Mann, the State government is committed to remove all illegal encroachments from Punjab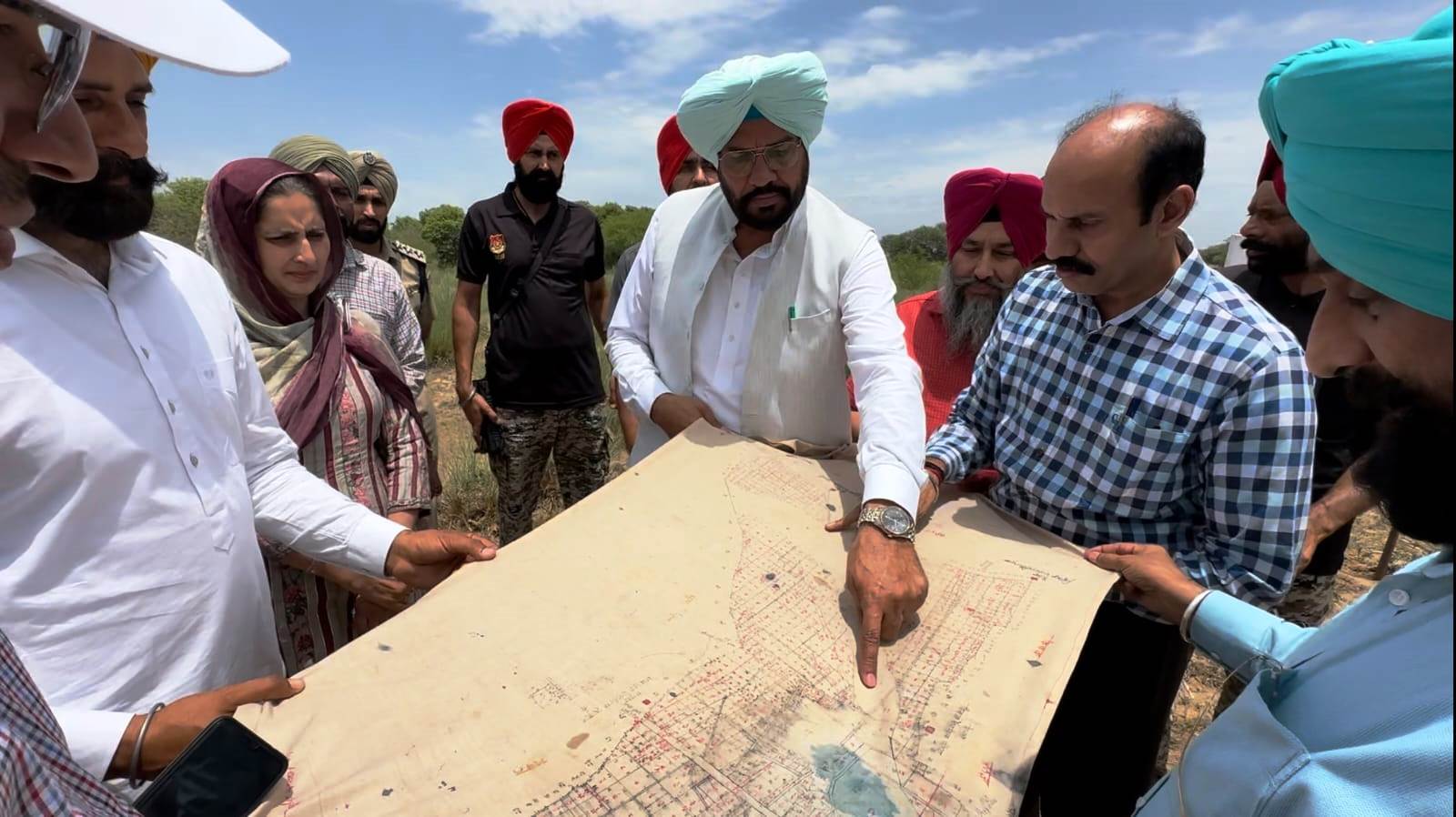 Chandigarh : Punjab Rural Development and Panchayat Minister Kuldeep Singh Dhaliwal today vacated 176 acres of panchayat land of village Fatehgarh of Majri block of Mohali district from illegal encroachment. The market value of this land is Rs. 264 crore. This land was illegally enchroched by 9 people.
He said that the people who have illegally enchroched the government panchayat lands, they can still vacate their possession till May 31, no legal action will be taken against such people. He said that the Chief Minister Bhagwant Mann has already announced that the state government is committed to freeing the land from illegal encroachments and the affluent people who have violated the rules and encroached on expensive government lands will not be spared.
In the second phase, 761 acres of government land has been freed from encroachment so far, Dhaliwal added. He further said that the state government's target is to vacate 6000 acres of land by June 10 this year. Dhaliwal said that last year 9030 acres of land was freed from encroachment, the average market value of this land is around Rs. 2709 crore.
He appealed the people to come forward and leave the illegal encroachment of government land so that the revenue collected from this land can be used for the welfare of Punjab. He said that this land is not the ancestral property of anyone but it is the common land of all Punjabis residing in the state and the income generated from this land is to be spent on all the residents of Punjab.
Dhaliwal said that last year also on the appeal of Chief Minister Bhagwant Mann, 3396 acres of land had been vacated by the people themselves. He requested that for the welfare of Punjab and to make the state Rangla Punjab, the illegal encroachers themselves should come forward and hand over these lands to the Punjab government.