Vice chairperson takes stock of developmental issues at Dudu Basantgarh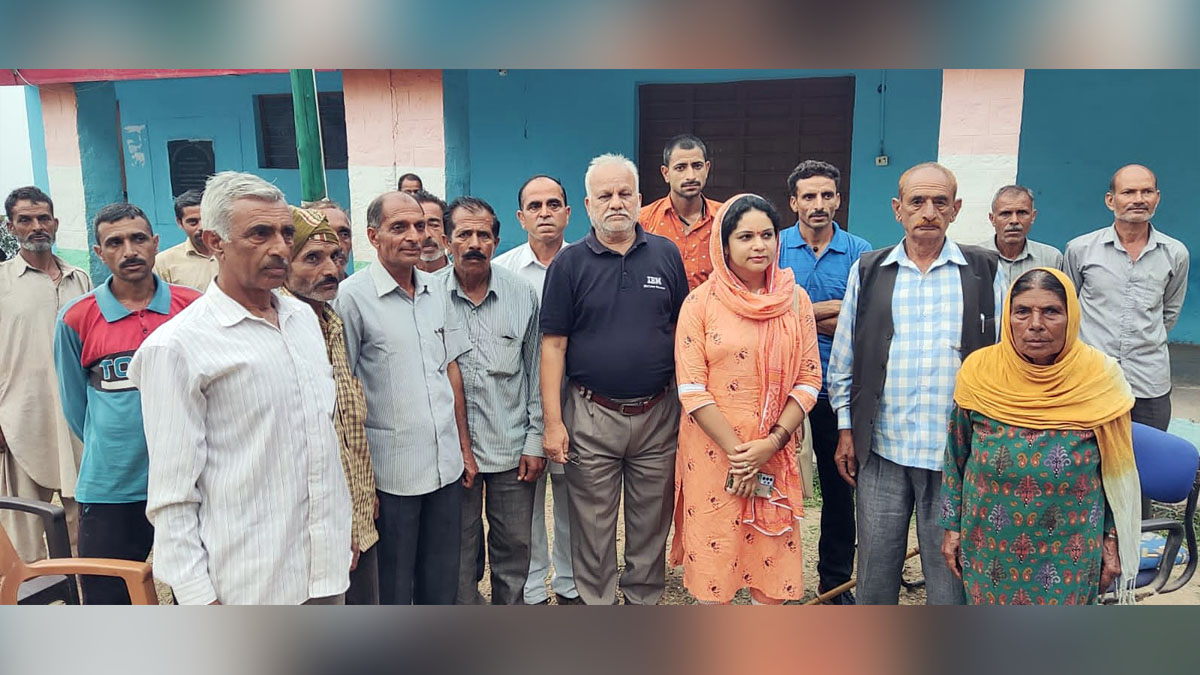 Udhampur : To get first hand appraisal of public grievances and issues, Juhi Manhas Pathania, Vice chairperson District Development Council Udhampur today visited to Dudu-Basantgarh area and convened a Grievance Redressal Camps at Chigla Balota, Chatrara, Sia Merhi and Majori.
Officers of revenue department, PWD,PHE ,Horticulture, Police and other departments attended the camps to document and resolve the public issues.The Vice- Chairperson expressed dismay over overshooting of timeline by contractors with regard to surveyed, sanctioned and tendered projects under CRF, NABARD and other centrally sponsored schemes.
She noted that despite sanctioning of crores of rupees for providing road connectivity to hitherto never- taken-care-of people, rural areas are still bereft of voluble road connectivity. She was particularly critical of substandard execution of work whereby low quality protection works, poor planning of CD/drainage channels, unprofessional fixing of curvature & curves have been resorted to.
She called for immediate fixation of responsibility and punitive measures too. The review conducted amongst the people pivoted around the issues raised by the deputations and individuals include launching of bridge at Sia Merhi hanging for five decades, road connectivity from Sia Merhi Bridge to Sia Merhi, Keya bridge to kansala.
While redressing the grievances of the masses, she impressed upon the officers and field functionaries of different departments to work with devotion, dedication and determination for the benefit and welfare of the people living in the area. She issued on the spot instructions to the department of forests regarding undoing the stalemate of stoppage of work on Kaitha to Chigla Balota road.
She directed for immediate implementation of the Jal Jeevan Mission in the area. She also directed the Power Development Department to augment the Power distribution network in the area so that the people can get uninterrupted power supply and provide poles for longer spans and low lying lines.She assured that all issues projected by the people shall be taken up at appropriate forums for their resolution.
Among others, DDC Ramnagar -I Mool Raj, DDC Ramnagar-II Jattu Ram, DDC Ghordi Rakesh Bodhi, Sarpanch Bhim Singh, Sarpanch Balwant Singh, Sarpanch Yograj Sharma, Panches and prominent citizens were also present and shared their valuable inputs regarding on spot delivery of utilities.