Revenue Department discusses launch of Survey under SVAMITVA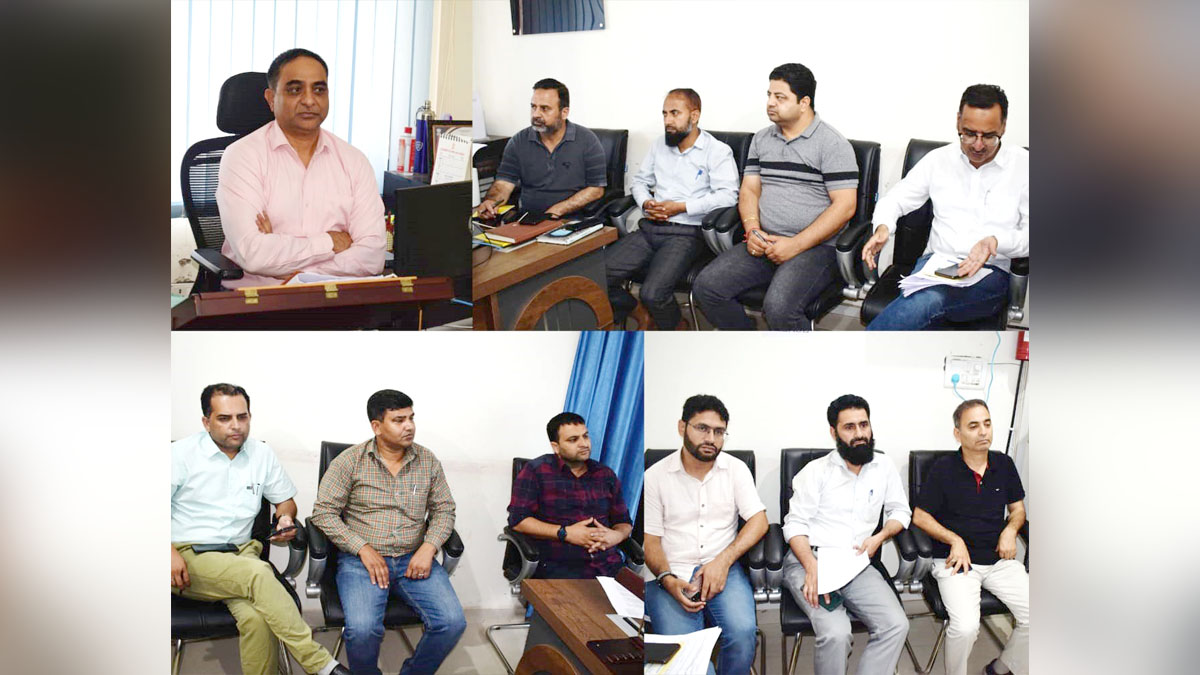 Doda : To discuss the launch of Survey of Villages Abadi & Mapping with Improvised Technology in Village Areas ( SVAMITVA) a meeting of Revenue Department was held in the office of Assistant Commissioner Revenue, here today.
It was informed that a team from Survey of India, Camp office Nagrota Jammu is visiting Doda to conduct a preliminary Survey and set up a basic control centre at the district headquarters for the launch of village wise survey. It was also given out that permission has been granted to the visiting team for Drone flying for the purpose.
The meeting was further informed that KML details of 358 villages of the district have been shared with the Survey of India authorities.It was decided that Soil Conservation Officer Doda would act as the overall liaison officer with the visiting team, while ACD would get necessary approval from concerned authorities for procurement of limestone powder required for demarcation during the survey.
The ACR threw light on the SVAMITVA scheme and said that the scheme aims to provide an integrated property validation solution for rural India. The demarcation of rural Abadi areas would be done using Drone Surveying technology. This would provide the 'Record of Rights' to village household owners possessing houses in inhabited rural areas in villages which, in turn, would enable them to use their property as a financial asset for taking loans and other financial benefits from Banks.
ADC Bhaderwah Ch. Dil Mir stressed that is it a time bound assignment for which the ground work needs to be done carefully and cautiously in order to achieve the objective within the stipulated time frame.The meeting was attended by ADC Bhaderwah, ACR Doda, SDM Thathri, SDM Gandoh, SDM Assar, ACD Doda, ACP Doda and Assistant Soil Conservation Officer Doda.