Food Safety Act & Eat Right Campaign
District Development Commissioner reviews implementation in Rajouri District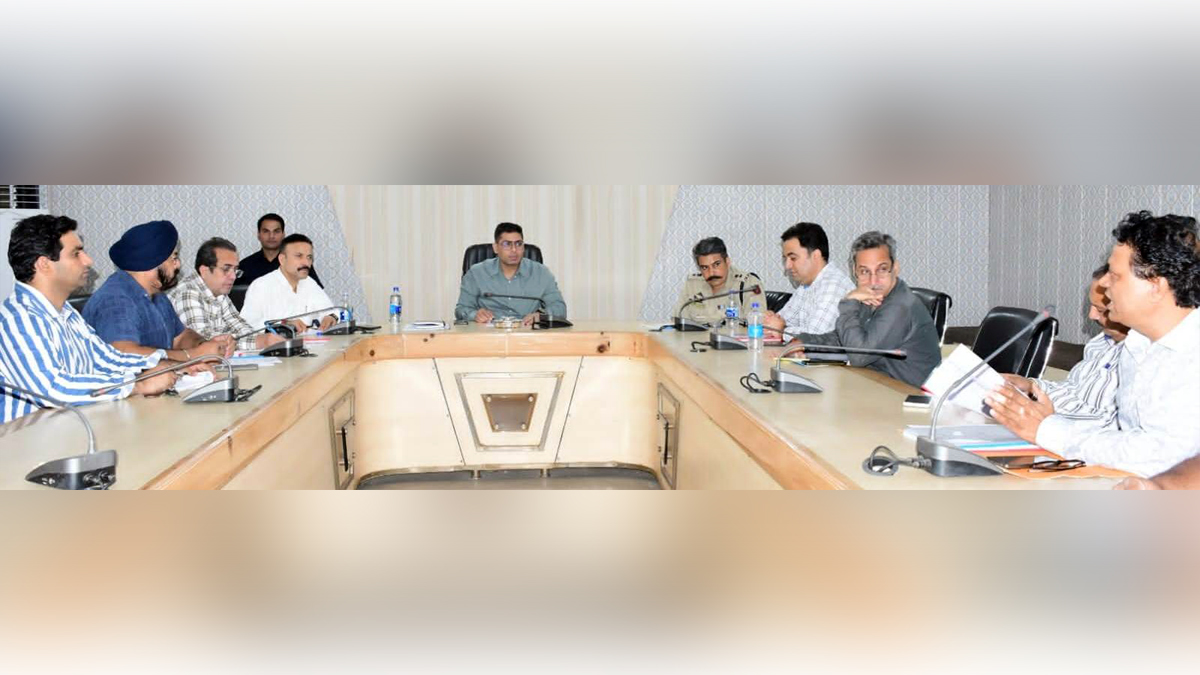 Rajouri : District Development Commissioner Rajouri, Vikas Kundal, presided over a crucial meeting of the District Level Advisory Committee (DLAC) to evaluate the implementation of the Food Safety & Standards Act and the Eat Right Challenge Campaign in the district.
The meeting underscored the paramount importance of spreading mass awareness about the Eat Right Challenge Campaign, a nation-wide initiative aimed at promoting healthier dietary habits. The DC Vikas Kundal emphasised the need to educate the public about the numerous advantages of adopting wholesome food practices to ensure the successful realization of the campaign's objectives.
Speaking at the meeting, the Deputy Commissioner, Vikas Kundal stated, "The Eat Right Challenge Campaign is not just about encouraging dietary changes; it's about improving public health and overall well-being. To make this initiative a success, we must diligently educate our community about the benefits of choosing nutritious foods. By doing so, we can contribute to the realization of a healthier and more vibrant society."
The District Development Commissioner called upon all stakeholders to collaborate actively in disseminating information about the Eat Right Challenge Campaign. He urged them to engage in comprehensive outreach programs to ensure that every citizen of Rajouri is aware of the positive impact that healthy eating can have on their lives.
The meeting concluded with a commitment from all DLAC members to intensify efforts towards creating a healthier and more food-conscious society. The District Development Commissioner expressed his confidence that, with collective dedication, the district would make significant strides in implementing the Food Safety & Standards Act and achieving the objectives of the Eat Right Challenge Campaign.
Officers who attended the meeting were ADC Rajouri, Rajiv Kumar Khajuria; PO ICDS, Shoket Mehmood Malik; CPO, Mohammad Khurshid; ASP, Vivek Shekhar; GM DIC, Ashwini Sharma; AD Fcs&CA, Auqil Nuvaid; CMO, Dr Rajinder Sharma; CEO Education, Sultana Kouser and other concerned officers as well as President Beopar Mandal, Rajesh Gupta also attended the meeting.