Municipal Committee Vijaypur set to get new office building
Deputy Commissioner Samba lays foundation stone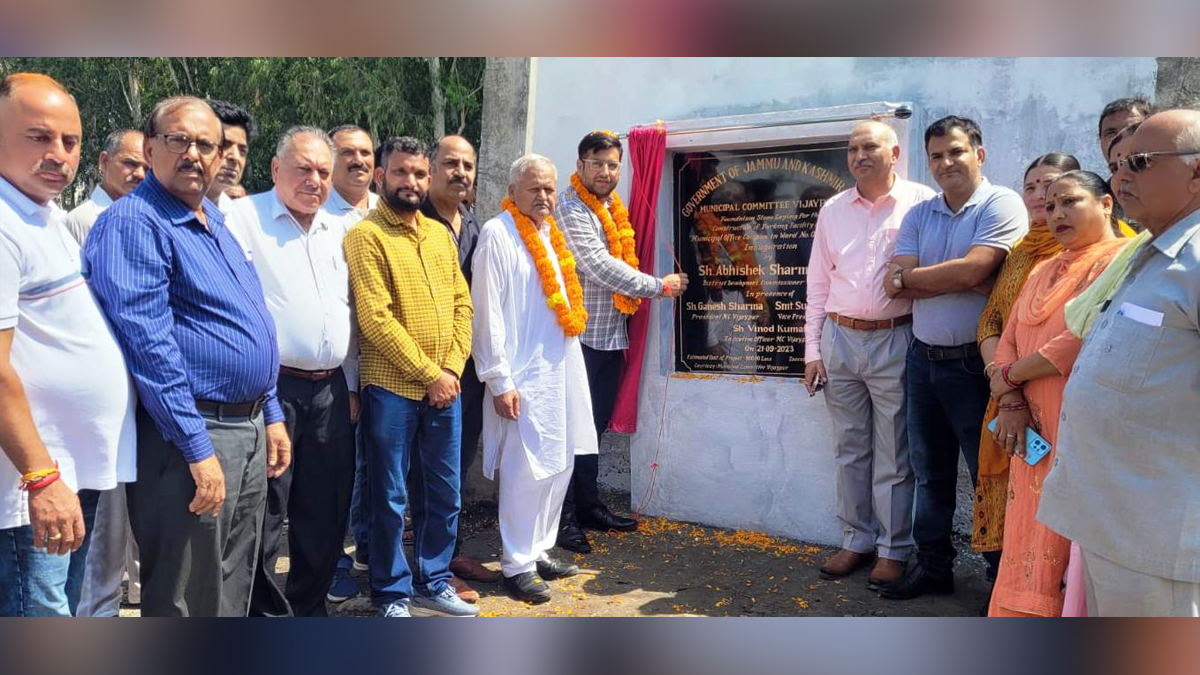 Samba : Deputy Commissioner Samba, Abhishek Sharma laid the foundation stone for the new office building of the Municipal Committee Vijaypur.The event took place at the designated construction site, where a three-storey building will be erected at an estimated cost of Rs 5 crore.
The Deputy Commissioner, accompanied by local officials and dignitaries, expressed his enthusiasm for this project, which will enhance the administrative infrastructure of the Municipal Committee Vijaypur. The new office building is expected to provide a modern and efficient workspace for municipal employees and serve as a hub for various civic services and activities.
The construction of the three-Storey office building underscores the commitment of the government to strengthen local governance and improve public services in the region.The Deputy Commissioner urged all stakeholders to work collaboratively for the completion of the project within the stipulated timeframe and budget.
Key attendees at the event included SDM Vijaypur Rajesh Kumar, President of Municipal Committee Vijaypur, Ganesh Sharma, Vice President of Municipal Committee Vijaypur, Superna Dhar, Ward members, Executive Officer, Vinod Kumar.