Eid-e-Milad-un-Nabi (SAW) arrangements reviewed and finalised at Anantnag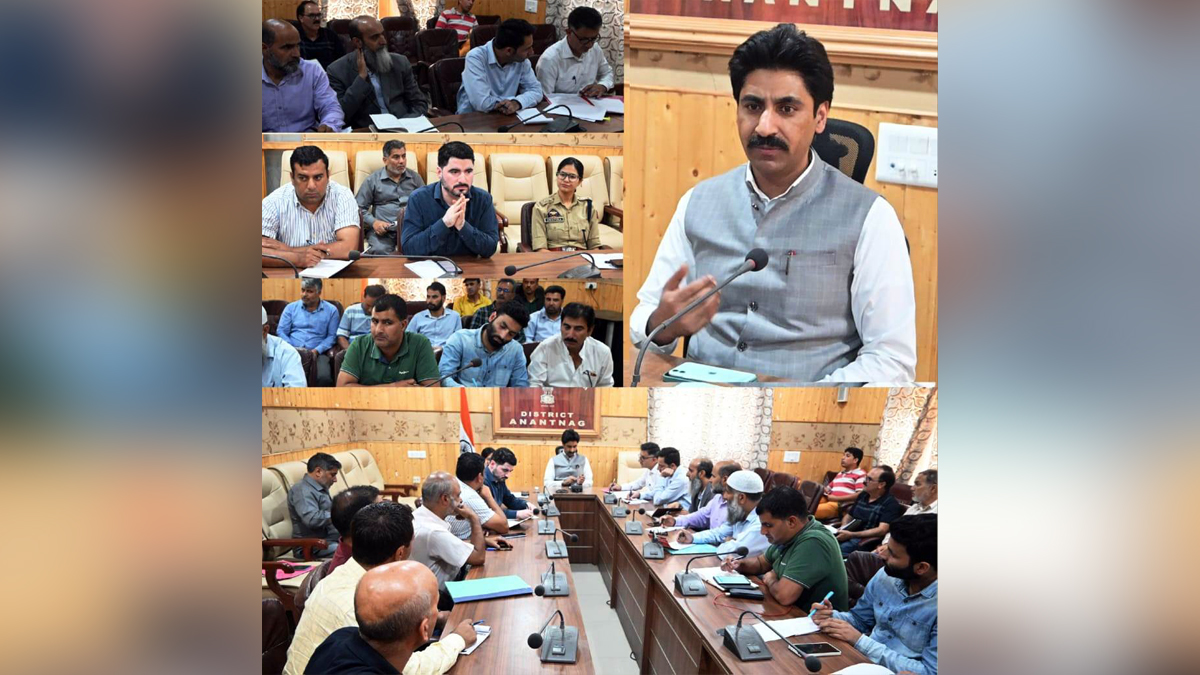 Anantnag : The Deputy Commissioner (DC) Anantnag, SF Hamid today chaired a meeting of officers to finalize the arrangements for the smooth celebration of Eid-e-Milad-un-Nabi (SAW) in the district.The DC stressed upon the officers for providing all the requisite facilities to the devotees visiting Khiram dargah Shareef Kabamarg, Reshmool, Aishmuqam, Seer Hamdan and other shrines, mosques during Milad days across the district.
He further stressed for close coordination and synergy among line departments for ensuring uninterrupted arrangements of electricity, transport management, Medicare, water, sanitation facilities, food, security etc.The DC directed for constituting a market checking teams headed by Tehsildars in their respective jurisdictions for proper market checking to keep availability of essentials at reasonable rates in markets.
Among others, the meeting was attended by ADC, SDM, ACR, CMO, SE Hydraulic, ARTO, CAHO, AD Food, DSHO, Tehsildars, EO MC, Ex. Engineers of PDD and PHE, AD Fisheries and other concerned officers.