DDC Reasi Vishesh Paul Mahajan meets scores of public delegations at Katra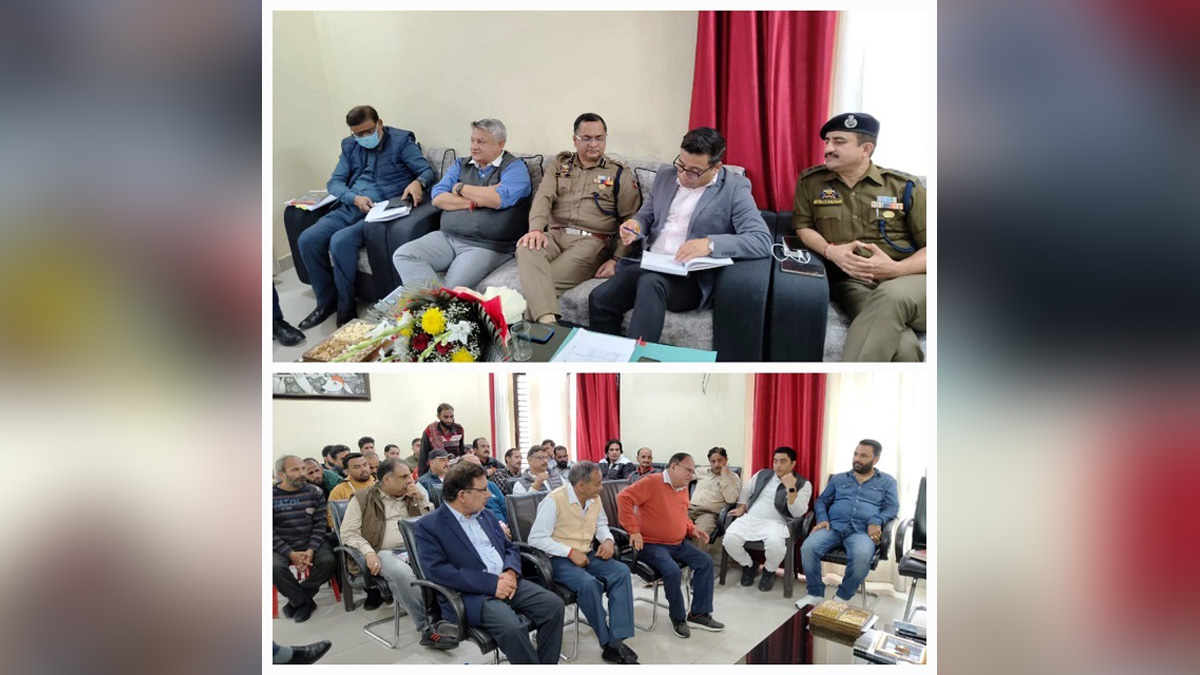 Reasi : During a day-long tour to Sub District Katra, District Development Commissioner Reasi, Vishesh Mahajan, engaged in a comprehensive public interaction while meeting numerous delegations representing diverse segments of the Society. The delegations comprised representatives of Hotel, transport, Restaurant and Labour associations, besides Political persons, prominent citizens and NGOs.
A wide range of issues were highlighted during these interactions and included road network and power infrastructure strengthening, construction of circular road in Katra, pending land compensation, parking and overcharging by Autos ,encroachments in the market places and a strong call for action against drug peddlers.
The DDC patiently listened to each grievance and assured prompt resolution within the capacity of the District Administration. Mahajan emphasized that grievances beyond immediate resolution would be escalated to higher authorities at the UT level for timely redressal. He addressed several concerns on the spot by issuing necessary instructions to the relevant departments.
Furthermore, the DDC called upon the young generation and all stakeholders in Katra to actively contribute to the campaign against drug abuse, aiming to make Reasi district a drug-free area. He also urged them to champion the Swachh Bharat mission, becoming ambassadors for clean India and green India in their respective areas.
Later, the DDC conducted an interaction meeting with local media persons in Katra. The session focused on fostering better coordination between the district administration and media agencies to ensure accurate information dissemination. Media representatives shared their concerns, and discussions were held to address challenges and seek suggestions for improved collaboration.
The DDC highlighted the crucial role of media in upholding democracy, expressing commitment to support free, fair, and healthy journalism. He encouraged journalists to report on welfare schemes and government programs, emphasizing their role in bringing anomalies to light for the benefit of the public. SSP Reasi Amit Gupta, SDM Katra Deepak Dubey, SP Katra VipanChandran and other district officers were present.