DC Ramban Baseer-ul-Haq Chaudhary reviews progress on RDD sector Works
Directs officials to achieve financial, physical targets under CAPEX, CSS within stipulated timeframe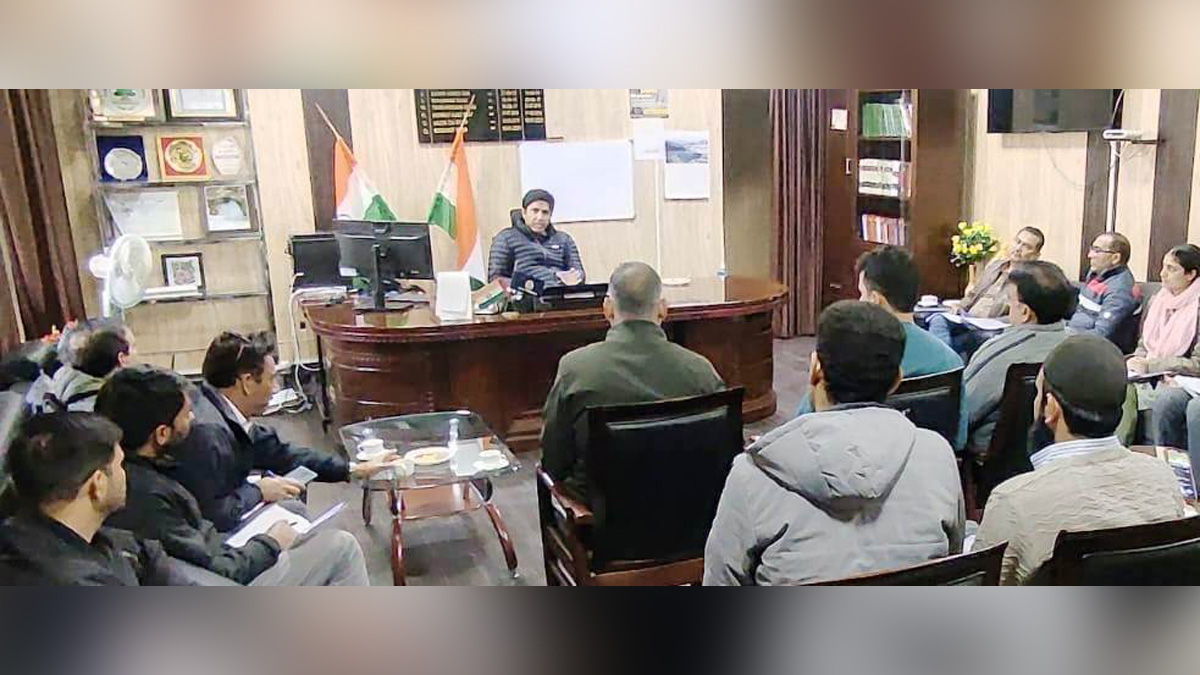 Ramban : Deputy Commissioner, Baseer-ul-Haq Chaudhary today underlined the need to achieve cent percent financial and physical targets under District CAPEX and Centrally Sponsored Schemes of Rural Development Department. "It will help to achieve need based development, besides transforming socio-economic profile of rural population," he said .
The Deputy Commissioner was chairing a meeting of Block Development Officers and Rural Engineering Wing, convened to review the physical and financial achievements under various schemes being executed by the Rural Development Department under District Capex and other Centrally Sponsored Schemes.
Directing the BDOs to achieve the financial and physical targets under Area Development Fund of DDC, BDC and PRIs, MGNREGA, PMAY-G and other schemes, the Deputy Commissioner asked the concerned authorities to ensure timely completion of all developmental projects sanctioned and taken up by the RDD.
Directing the Executive Engineer, REW to take up all the allotted works, the Deputy Commissioner asked the concerned to complete all the works well before the start of harsh winter season especially in snow bound areas. He also directed the concerned for completion of allotment and tendering process of sanctioned works.
Among others, Additional District Development Commissioner, Rajinder Sharma; Assistant Commissioner, Development Ashok Katoch; Executive Engineer, REW, Gian Singh, besides BDOs and other officers of the RDD attended the meeting.