DC, MD J&KHB review implementation of PMAY (U) in Doda district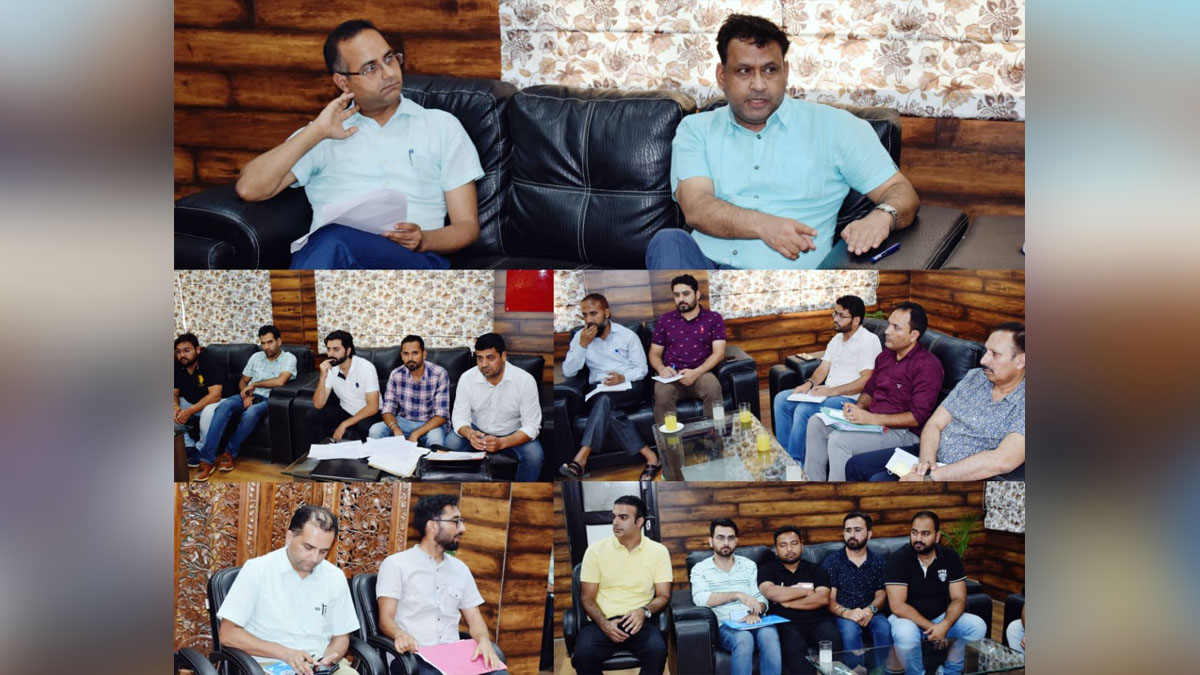 Doda : Deputy Commissioner (DC) Doda Vikas Sharma and Managing Director, J&K Housing Board, Shahid Saleem Dar today reviewed the implementation and progress under Pradhan Mantri Awas Yojana (PMAY) Urban in the district.During the meeting it was revealed that 2623 houses have been approved for the three municipalities of the district and Bhaderwah Planning area.
The MD Housing Board shared that the beneficiaries under PMAY Urban are eligible for easy and interest free loan of Rs 2 lakh from J&K bank. He further said that the officials of Housing Board stationed in Doda are motivating the beneficiaries to pace up the work of construction and complete it in a given time.
He asked officials of the Urban Development department to ensure that the scheme guidelines are followed in letter and spirit and that all genuine, eligible and approved cases of beneficiaries covered under the scheme in the district get affordable housing within the timeline mentioned in the guidelines.
While reviewing the progress in the three municipalities and in Bhaderwah Planning Area, the DC directed the concerned functionaries to improve the progress and come up with desired results within the next three months.He impressed upon the field functionaries to put in place a robust mechanism that shall ensure immediate verification and processing of cases at each stage of construction and consequent financial assistance.
Both, DC Doda and MD J&K Housing Board enjoined upon the banking institutions to proactively assist the cases for loan disbursement and ensure hassle free and expeditious disbursement.ADC Bhaderwah Chowdhary Dil Mir, ACD Doda Phulail Singh, CPO Doda Suresh Kumar, EO MC Bhaderwah, Ex En Housing Development Board Jammu and other officials of concerned department attended the meeting.