Spineless leadership of Jammu in power is the real enemy of Dogras : Chaudhary Lal Singh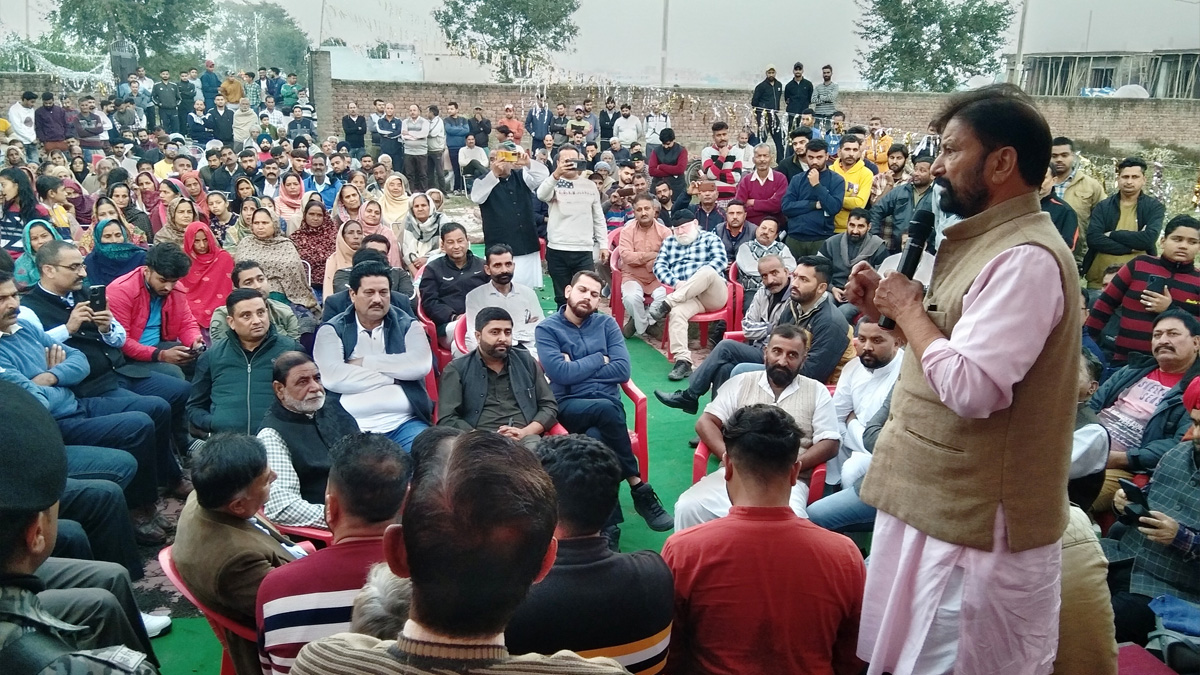 Jammu : DSSP unit of Bishnah in jammu district organised a mammoth rally which started from village Palli and culminated at Murara Chack of Bishnah constituency. Hundreds of Youth on motorbike received Ch.Lal Singh from Palli and escorted him to the venue of rally at Murara Chack.
While addressing the gathering, Ch. Lal Singh castigated the present regime and attacked the local leadership in power which is the root cause of all the miseries of the people of Jammu.
What the people of Jammu got post abrogation 370,asked Ch.Lal Singh in his hard hitting speech.All sections of the Society including farmers, laborers, Youth; unemployed, students, and even employees are frustrated the way present bureaucracy is working. There is open loot of resources of Jammu including its jobs, land and even now the forests are the target of these non local bureaucratic nexus.
Dr.Hari Dutt Shishu, General Secretary while addressing the gathering appealed the general public and especially the youth of Jammu to join the movement of DSSP for the restoration of the identity and dignity of Dogras. There is no option other than to fight the present regime and wipe out the present leadership from its roots for the happiness and prosperity of the posterity of Jammu, said Dr.Shishu .
Mr.Rahul Sharma , Convenor of the programme extended warm welcome to all the leaders in the rally. Sh. Basant Saini, Incharge Border Belt also spoke on the occasion.Vice Presidents Sh Balbir Singh, Smt. Suman wazir, Prof Pardeep Kumar, Vijayant pathania, Rahul katal, Raghav Khajuria amongst prominent participated in the meeting.