Rajendra Vishwanath Arlekar takes part in Air Show at Chandigarh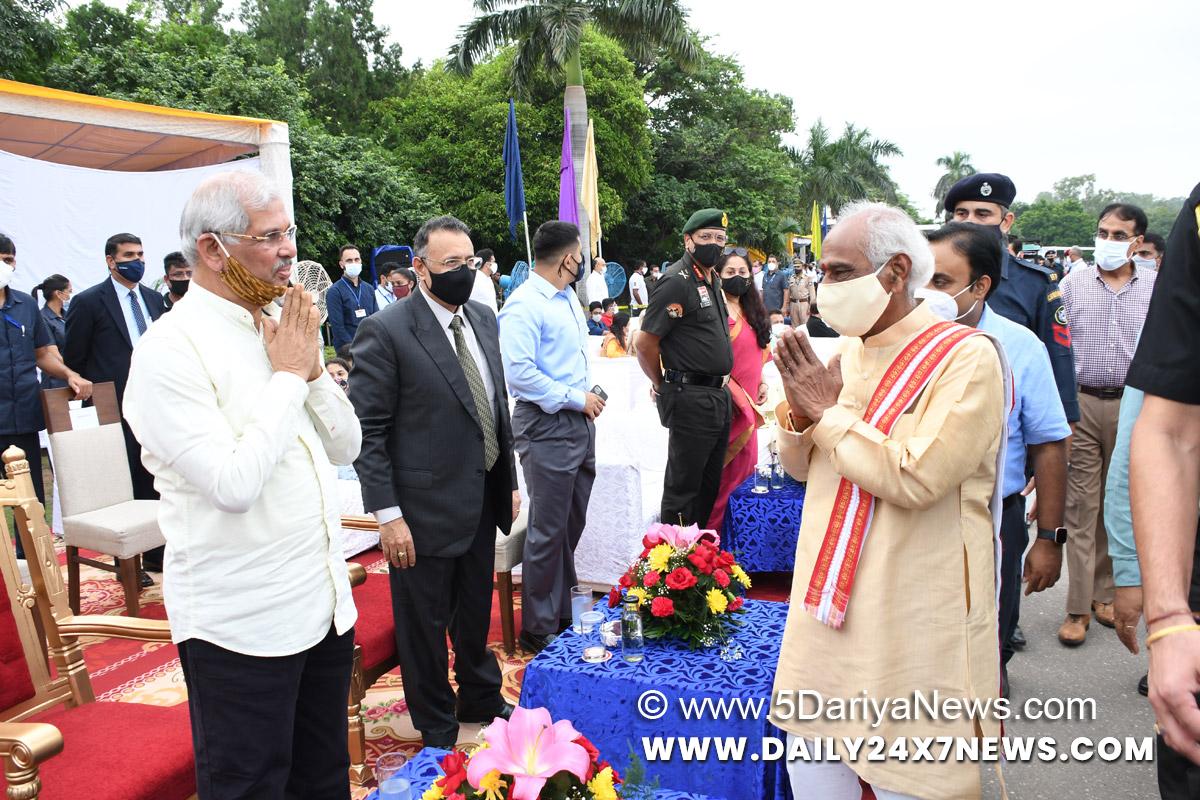 Chandigarh : Air Force Station Chandigarh in association with UT administration has organized an Air Show of Suryakirans and other aircrafts at Sukhna Lake in Chandigarh on Wednesday on the occasion of "Swarnim Vijay Diwas" of 1971 war.Governor Rajendra Vishwanath Arlekar took part in the Air show. The presentation of Hawk, Rafale and Chinook were awesome. Governor of Punjab who is also the UT Administrator Banwari Lal Purohit and Governor of Haryana Bandaru Dattatraya were also present on the occasion.The event also coincides with the celebration of the Diamond Jubilee year of Air Force Station Chandigarh, which was established in the year 1961.
On the occasion, the Governor congratulated the pilots who displayed amazing feats and fighting skills."After seeing this splendid performance, it has become more firm in everyone's mind that the brave and disciplined soldiers who are responsible for protecting the borders of the country can never miss their target", said Arlekar.Over the years, 12 Wing Air Force Station Chandigarh has become one of the biggest/pivotal air bases of the Indian Air Force equipped with the latest aircrafts. The Formation Aerobatics Units of the Indian Air Force called the 'Suryakiran Aerobatic Team' is equipped with HAL built Hawk aircrafts. This team has performed world over and has the distinction of being amongst the nine aircraft formation Aerobatic Team in the world.