Rashami Desai Radiates Elegance and Glamour, Mesmerizes Fans with Striking Lipstick Shades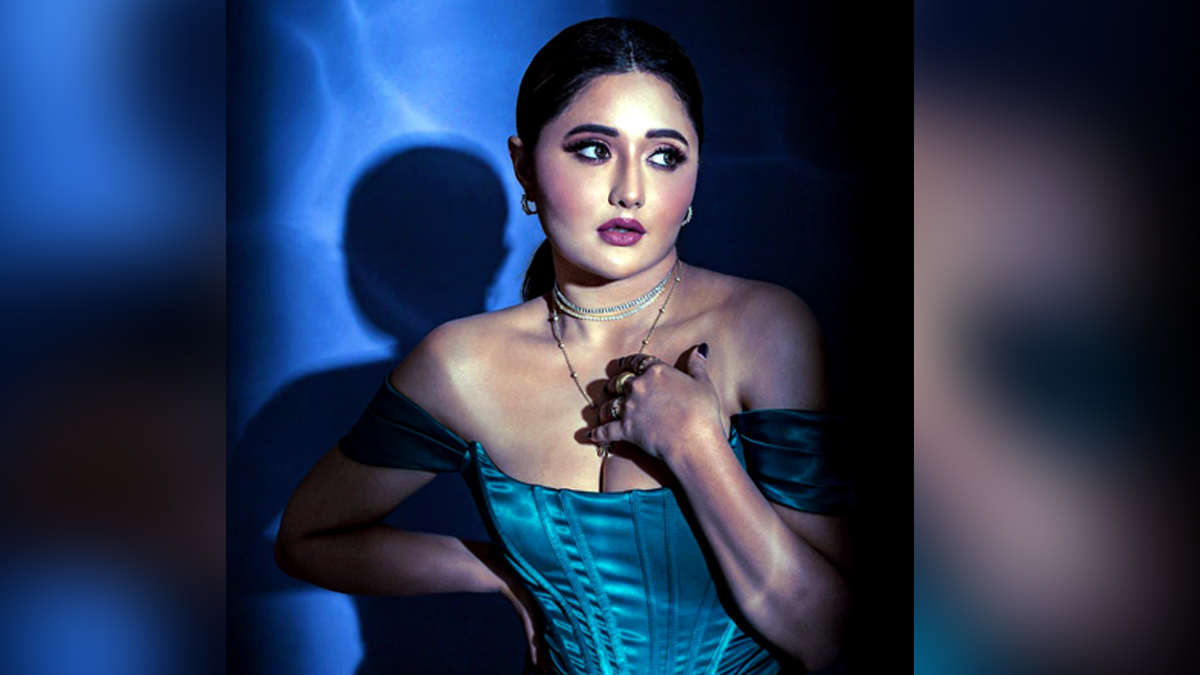 Mumbai : Rashami Desai, the esteemed and stunning actress of the Indian entertainment industry, continues to captivate hearts effortlessly. With a career spanning several years, Rashami has consistently showcased her versatility, earning admiration and love from fans and admirers alike.
Known for her vibrant and amiable personality, Rashami Desai has emerged as a fashion and swag icon, exuding confidence in every style statement she makes. Her ability to seamlessly pull off diverse looks has established her as a trendsetter and an ideal source of fashion inspiration.
The actress recently took to her social media handle, sharing enchanting pictures, videos, and reels that resonated strongly with her internet audience. In her latest Instagram post, Rashami presented a scintillating video, offering a glimpse of her collaboration with the renowned brand 'Glamveda.'
In this captivating video, Rashami effortlessly unleashes a glam revolution, leaving viewers mesmerized by her impeccable sense of style. The focal point of attention remains her jaw-dropping lipstick shades, adding an extra layer of allure to her already stunning persona. Rashami's fans were quick to shower praises on her, celebrating her beauty and fashion choices.
The actress looks nothing short of breathtaking, and the video serves as yet another testament to her innate elegance and glamour. Rashami Desai's ability to effortlessly embrace different styles continues to make her a beloved figure, admired by many for her authenticity and charm.
On the professional front, Rashami Desai has exciting work projects in the pipeline, with official announcements expected to unfold soon, following the industry's ideal timelines. Fans eagerly await updates on her upcoming ventures, staying tuned for the latest developments in the actress's thriving career.