South Africa spinner Aaron Phangiso allowed to bowl after getting his action cleared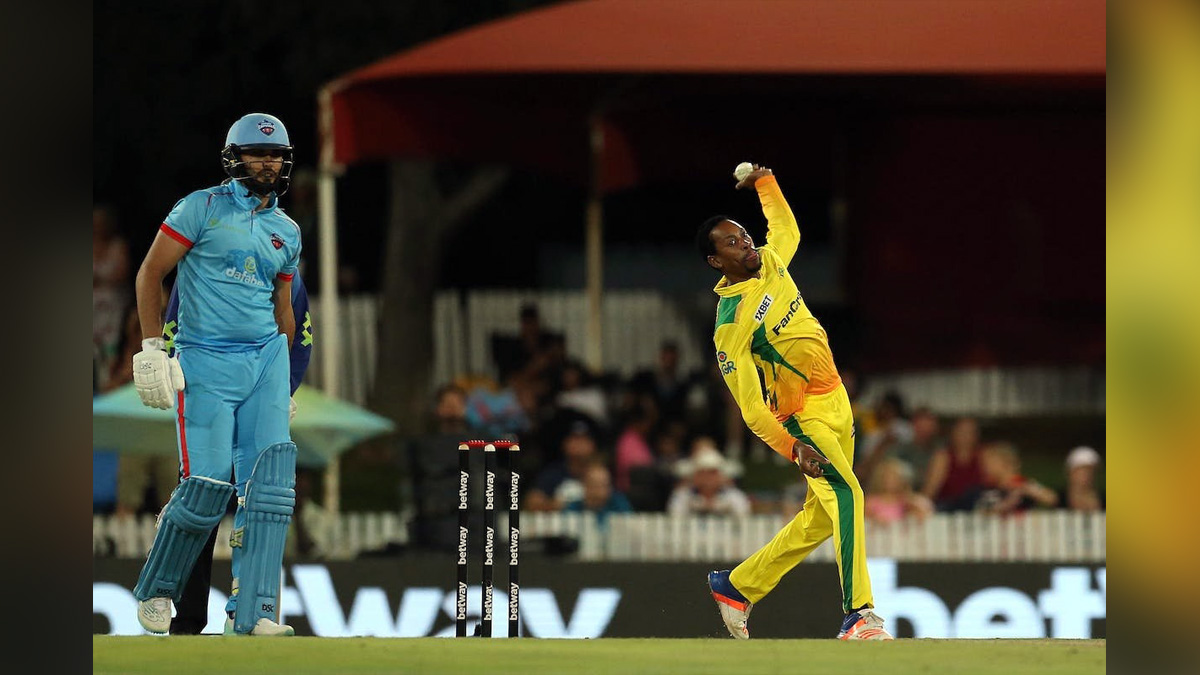 Johannesburg : The South Africa and Joburg Super Kings' left-arm spinner Aaron Phangiso has been cleared to bowl after getting his action cleared following a re-test, the SA20 league said.
Phangiso was reported for a suspect bowling action during Super Kings' match against Pretoria Capitals on January 17 in the inaugural SA20. He was deemed to have a non-compliant action after undergoing a number of laboratory tests and subsequently suspended from bowling in the league.
As per the tournament, the 39-year old spinner undertook a re-test of his bowling action at an ICC Accredited Testing Centre at the University of Pretoria, which noted an improvement in his action, and cleared the way for him to return to bowling.
Phangiso had been undergoing bowling action remodelling and remedial work with the support of Cricket South Africa (CSA) Head of High Performance, Vincent Barnes. As a result, the tournament's Independent Expert Panel has confirmed they have lifted the suspension previously imposed upon him.
The Independent Assessment Report on his bowling action was carried out by Dr Helen Bayne and her team on March 20 and the findings presented to the Independent Expert Panel on March 25. The Independent Expert Panel is made up of Zama Ndamane, Gerrie Pienaar, Russell Domingo (in the place of Barnes) and Vernon Philander.
Phangiso had played 21 ODIs and 16 T20Is from 2012-18 for South Africa, taking 26 and 20 wickets respectively. In the inaugural SA20, he picked ten wickets in six matches, including two four-fers.