Namibia captain Gerhard Erasmus, UAE's Esha Oza named ICC's Associate Cricketers of the Year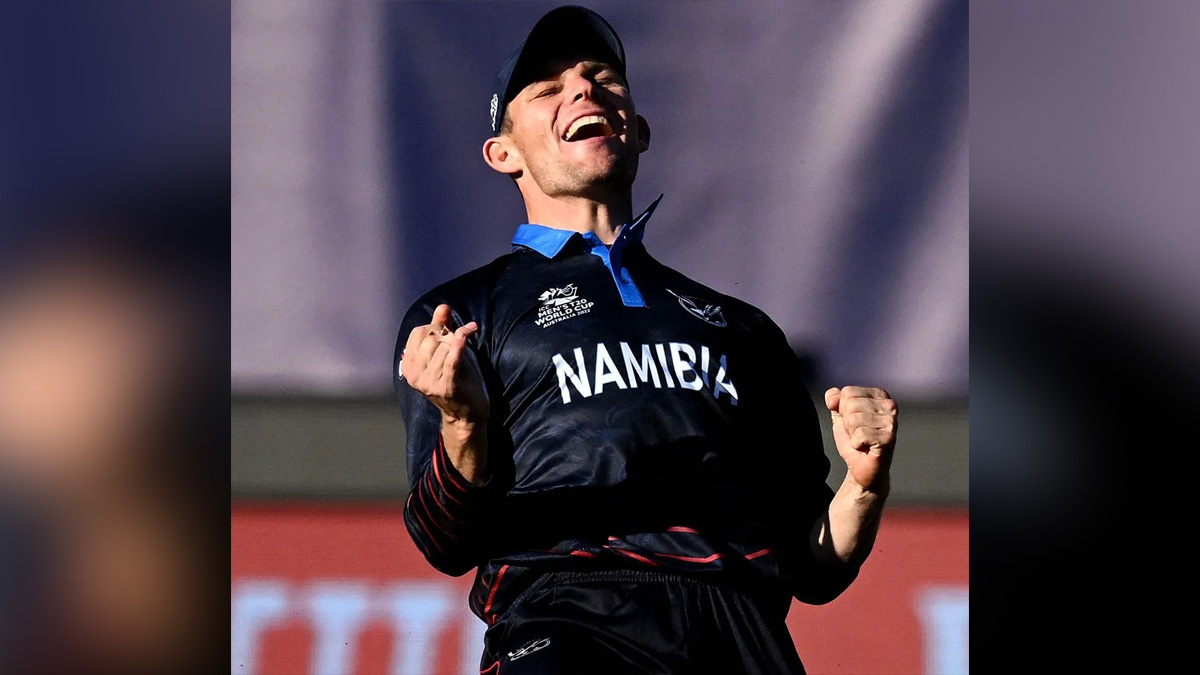 New Delhi : Namibia captain Gerhard Erasmus and UAE batter Esha Oza on Wednesday were named as ICC's Associate Cricketers of the Year in men's and women's categories respectively for 2022.
Erasmus, 27, came close to amassing 1000 ODI runs during the calendar year, a feat more impressive considering just eight of his 20 innings were at home.
Erasmus made a statement with a match-winning knock of 121 not out (120) against Oman in Dubai to begin his year in ODI cricket, and the right-hander went on to make eight half-centuries.
He raised his bat in Scotland and Papua New Guinea on the League 2 trails, before filling his boots with two tri-series on home soil. Erasmus also chimed in with a dozen wickets on the circuit, as he led Namibia to 13 wins from their 21 ODIs in the year, making a late push in the Cricket World Cup League 2 race.
On the T20I front, Erasmus continued to evolve, making an unbeaten century against Uganda in a home T20I series, before making multiple contributions in his team's historic T20I series win over Zimbabwe in Bulawayo.
Erasmus' batting contributions helped the team at their second consecutive Men's T20 World Cup campaign in Australia, and leading his team to victory over Sri Lanka to begin the tournament was just the start Namibia needed.
As the team recovered from 93/6 to 163/7, Erasmus was smart with his rotation of bowlers, who backed things up in a strong collective effort. The skipper took the catch of Dushmantha Chameera to complete the comeback win, a result that put the world on notice of Namibia's capabilities in the shortest format of the game.
On the other hand, prior to 2022, Esha had made just 463 T20I runs at 23.15, and a strike rate of 100.43. In 2022, the right-hander took it up a notch, making almost 700 runs across just 23 innings.
Incredibly, she amassed the runs while taking on 16 different opponents over the year, across no less than four competitions and a bilateral series against Hong Kong.
Esha kickstarted her year with scores of 28 not out (14 deliveries) and 67 (31 balls) against Kuwait and Oman respectively at the Gulf Cricket Council T20 Championship Cup, though it pales in comparison to her spellbinding 158 not out (71 balls) in the next game against Bahrain.
It took until her 12th innings of the year to finally be dismissed for single figures, and in that time, she tacked on another hundred, this time an effort of 115 (67 balls) against Qatar in the ACC Women's T20 Championship, in a tournament they went on to win.
Esha was a standout player at the Women's T20 World Cup Qualifier on home soil, making strong contributions in UAE's wins over USA and Zimbabwe, and at one point was the fastest (by innings) to reach 1000 T20I runs, only to be usurped by Tanzania's Fatima Kibasu late last year.
She is sure to be a key player as UAE continues to emerge as a force in the Associate game.