Validation of power deals is result of Congress' collusion with private power companies: Meet Hayer
Captain and Navjot Sidhu must give explanation about Chairman's report on power agreement
Gurmeet Singh Meet Hayer, Meet Hayer, AAP, Aam Aadmi Party, Aam Aadmi Party Punjab, AAP Punjab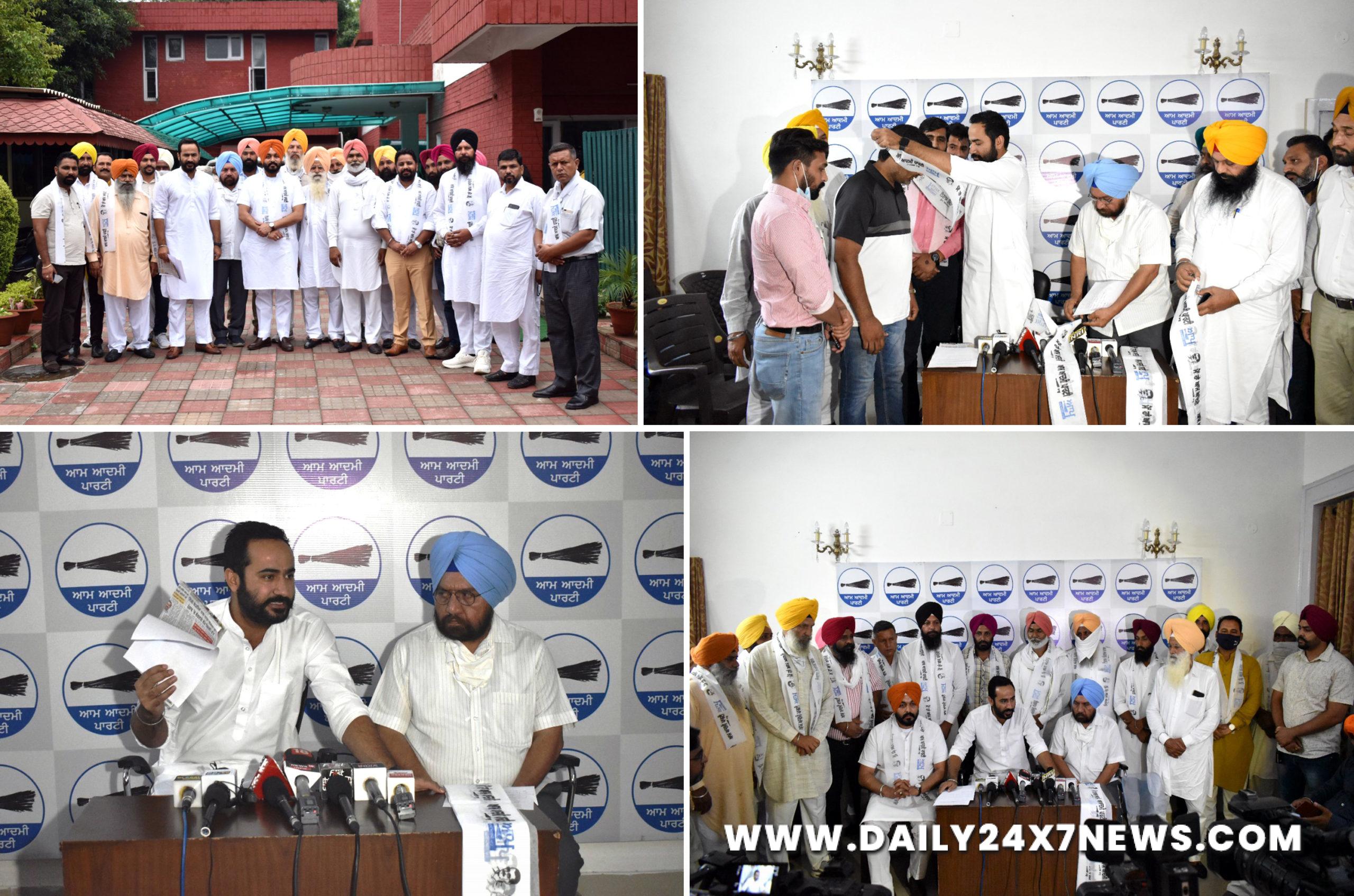 Chandigarh : "Punjab Chief Minister Captain Amarinder Singh and Congress state president Navjot Singh Sidhu should immediately clarify their stand on PSPCL chairman, A Venu Prasad's support for private power companies in his reply to the letter written by the Chief Minister; seeking cancellation of the faulty Power Purchase Agreements (PPAs)." Demanding this, the Aam Aadmi Party (AAP) MLA and Youth Wing state president Gurmeet Singh Meet Hayer said the chairman's report was intended to jeopardize the interests of Punjab to safeguard the agreements of the power companies.Addressing a press conference held at the party headquarters here on Tuesday, Meet Hayer said the ratification of the agreements of private power companies which had failed to provide power supply during the current summer and paddy sowing season was a result of the Congress collusion with the private power companies.
Taking a dig at Captain Amarinder Singh, Meet Hayer said, "Was the Chief Minister's letter to the Chairman of PSPCL to cancel the power deals, a conspiracy to fool the people of Punjab?" He said the Congress state president Navjot Sidhu should also make it clear that he was abiding by the statements he made before becoming the Congress president; that these power deals were against the interest of Punjab and should be scrapped.The AAP leader said Captain Amarinder Singh after taking oath of Sri Gutka Sahib, reneged on his promise to cancel the deadly power deals; as he was aware that the Congress party had collected huge amounts from the private power companies and shareholding was still going on. Hayer further alleged that the Captain Amarinder Singh-led Congress government had sold the interests of Punjab to the private power companies in the same manner as the SAD-BJP government had sold. "The Congress and the Akali Dal Badal are taking the path of enforcing the deadly power pacts due to the commissions taken from the power companies," he added. Hayer demanded the officer A Venu Prasad, working against the interests of Punjab; should be sacked immediately.
Social activists from Samrala and Gurdaspur join AAP
Impressed by the Aam Aadmi Party's pro-people policies, advocate Gagandeep Kumar Sharma, a social activist from Samrala constituency and president of Bar Association Samrala, and Baghel Singh, a social activist from Gurdaspur, joined the party along with several of their associates. The leaders were formally welcomed by AAP MLA Meet Hayer and party's state general secretary Harchand Singh Barsat here on Tuesday. Advocate Gagandeep Sharma said today the situation is such that the social activists would enter politics and fulfill the objective of social service. He said the Aam Aadmi Party adheres to the policy of social service and that is why he along with his associates advocate Bhavnesh Khera, advocate Kamaljit Singh Bhangu, advocate Lovleen Sharma and others joined the party. On the occasion, Samrala constituency in-charge Jagtar Singh, former MLA Jagjivan Singh Khirnia and Santokh Singh Salana, among other leaders were present.