Surabhi Malik visits DRDA skill development centre
Skill development is a need of hour to transform lives of unemployed youths-Surabhi Malik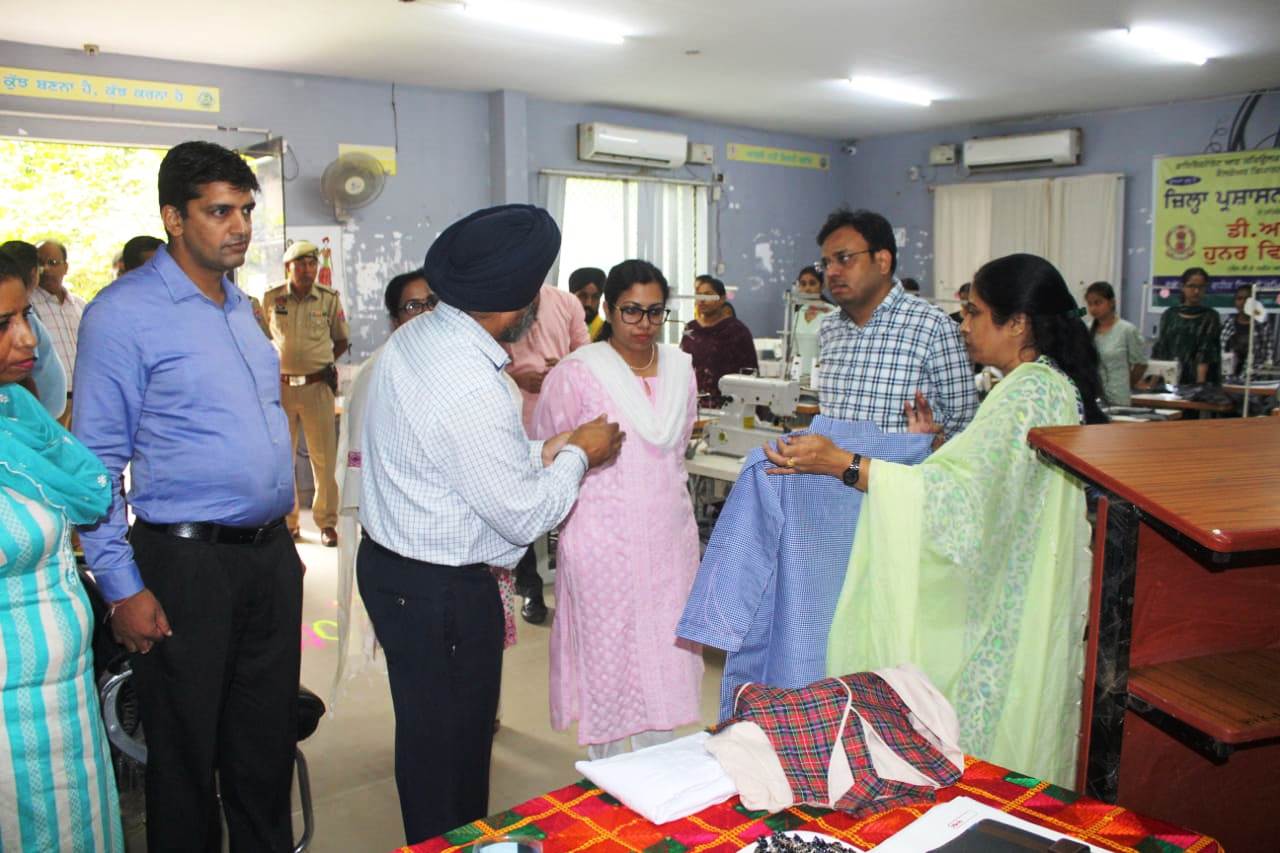 Ludhiana : Terming skill development a key to enhancing youths' employability, Deputy Commissioner Surabhi Malik on Thursday said that the district administration Ludhiana was committed to facilitating the unemployed youths in honing their skills through short-term skill training programs.
During a visit to DRDA Skill development centre in the administrative complex, the Deputy Commissioner said that the administration was running two such centres in the district where skill development training related to the nature and requirement of the hosiery industry was imparted.
She said that training for sewing machine operators for the hosiery Industry was provided to the youths presently and added those who got skill training from these centres, were employed at one place or another.
Further, many of them had opened their own boutique centres for which assistance was also ensured to them. She appreciated the centres' efforts in sharpening the youth's skills by providing training on high-tech machines.
Meanwhile, Additional Deputy Commissioner (Rural Development) Amit Kumar Panchal said that both boys and girls between the age of 18-40 and having a 5th standard pass could seek admission in this six-month course.
He further informed that there were still vacant seats available for the course.He said that classes were being taken in two batches (10 am to 1 pm and 2 pm to 5 pm) and informed that interested candidates can contact him on 82840-84913 if they want to get admission to Skill Development Centre in the district administrative complex and at 75270-79648 for admission at R-Seti, Hambran road, Ayali Khurd, near Dana Mandi, Ludhiana.
Panchal said that the interested candidates would have to pay a fee of Rs 500 per month along with Rs 50 as admission fee. After completing the course, trainees will be given certificates and can get handsome salaries in the hosiery industry.