Jawahar Navodaya Vidyalaya, Fatehpur Rajputan, Hosts 25th Youth Parliament: A Triumph of Young Democracy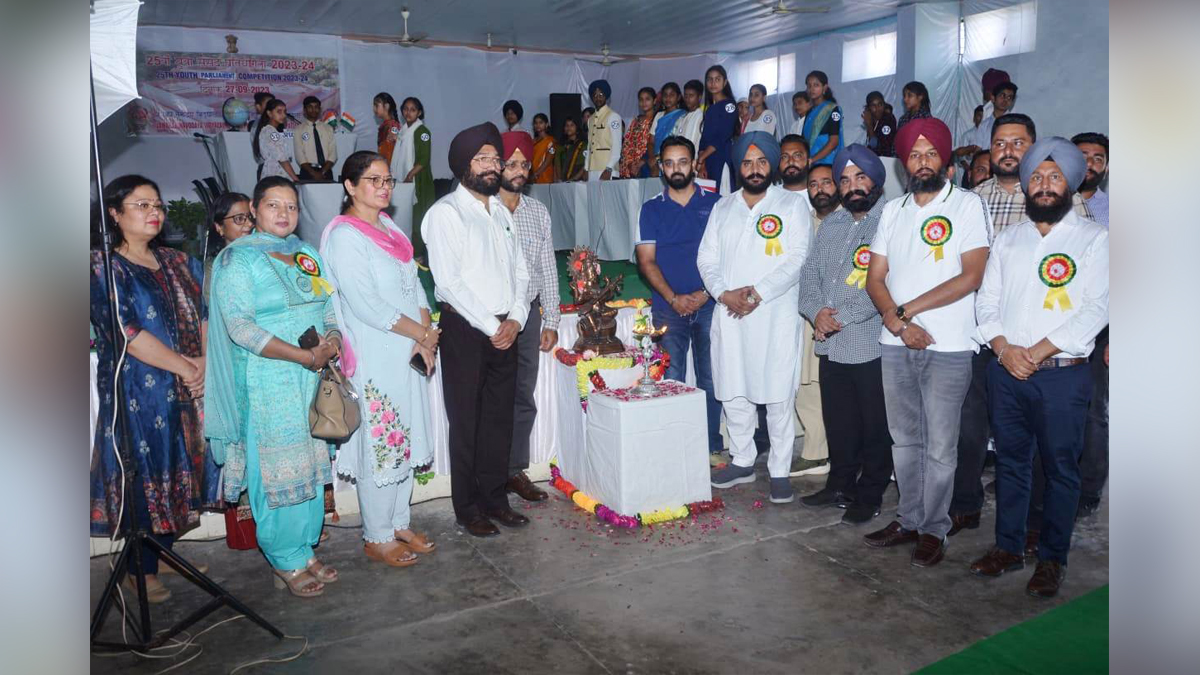 Fatehpur Rajputan : The 25th Youth Parliament, a resplendent showcase of youthful legislative prowess, was splendidly organized by Jawahar Navodaya Vidyalaya. This monumental event, graced by the esteemed presence of Sh. Harmeet Singh Pathanmajra, the distinguished M. L. A. of Sanaur, and Dr. Gurmeet Singh, the esteemed chairman of Block Samiti, witnessed a gathering of luminaries.
Notable figures including Smt. Sunita Devi, the venerable principal of J. N. V. Fatehgarh Sahib, and the illustrious Smt. Karamjeet Kaur, Principal of Government Senior Secondary School, added to the event's grandeur. The curtains of this extravaganza were raised with an eloquent welcome speech delivered by the erudite Sh. Gurjinder Singh, Principal of Jawahar Navodaya Vidyalaya Patiala.
The highlight of the evening was an awe-inspiring portrayal of parliamentary proceedings, brilliantly executed by the students of Jawahar Navodaya Vidyalaya, Patiala. In this mesmerizing performance, these prodigious youngsters assumed the roles of Prime Ministers, Cabinet Ministers, the Lok Sabha Speaker, and various other dignitaries integral to the intricate workings of our democratic system.
The distinguished chief guest and other revered dignitaries present at the event showered their admiration upon the impeccable display of talent and dedication exhibited by the young participants. The grand spectacle culminated with a heartwarming vote of thanks, eloquently delivered by none other than Mr. M. L. Varma, the erudite P. G. T. in Physics.
The 25th Youth Parliament, a resounding success and testament to the potential of our future leaders, has left an indelible mark on all those in attendance. This event showcased not only the students' exceptional abilities but also the nurturing environment at Jawahar Navodaya Vidyalaya, which fosters intellectual growth and democratic values.