Rajya Sabha MP Sanjeev Arora announces to contribute
his salary for different philanthropy contributions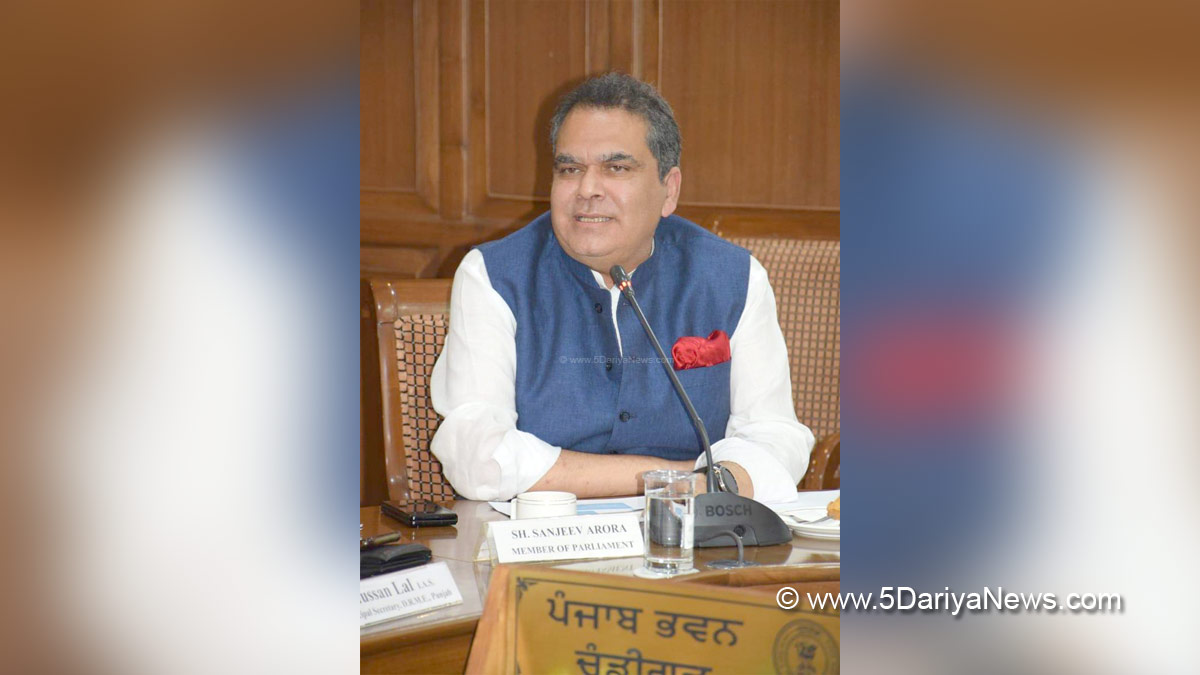 Chandigarh : Rajya Sabha MP from Punjab Sanjeev Arora announced that he would contribute his Rajya Sabha salary for different philanthropy contributions.In a statement here today, he announced to donate his first three months' salary to Ek Onkar Charitable Trust engaged in karsewa of Holy Kali Bein, plantation of flower, fruit and medicinal trees, installation of underground sewerage system to make the villages and towns clean and pollution-free, supply of treated sewerage waters for agricultural purpose to promote natural farming and establishment and management of schools and colleges to promote low-cost advanced education among the poor and needy besides other such activities.
Ek Onkar Charitable is being run by noted environmentalist and Padma Shri Sant Balbir Singh Seechewal popularly known as 'Eco Baba' is also a member of Rajya Sabha.
With his announcement today Sanjeev Arora has set an example for others to contribute to society. Earlier, former cricketer and AAP MP Harbhajan Singh had announced that he would contribute his Rajya Sabha salary to the daughters of farmers for their education and welfare.
Arora's tenure as a Rajya Sabha Member started from April 10, 2022 onwards. "Being a Rajya Sabha Member it's my duty to contribute to the betterment of the Nation and I will do whatever best I can do", Arora remarked on his today's announcement.