Punjab`S Nawan Pind Sardaran Baggs Best Tourism Village Of India-2023 Award
Principal Secretary, Tourism And Cultural Affairs Punjab Rakhee Gupta Bhandari Receives The Award On World Tourism Day At New Delhi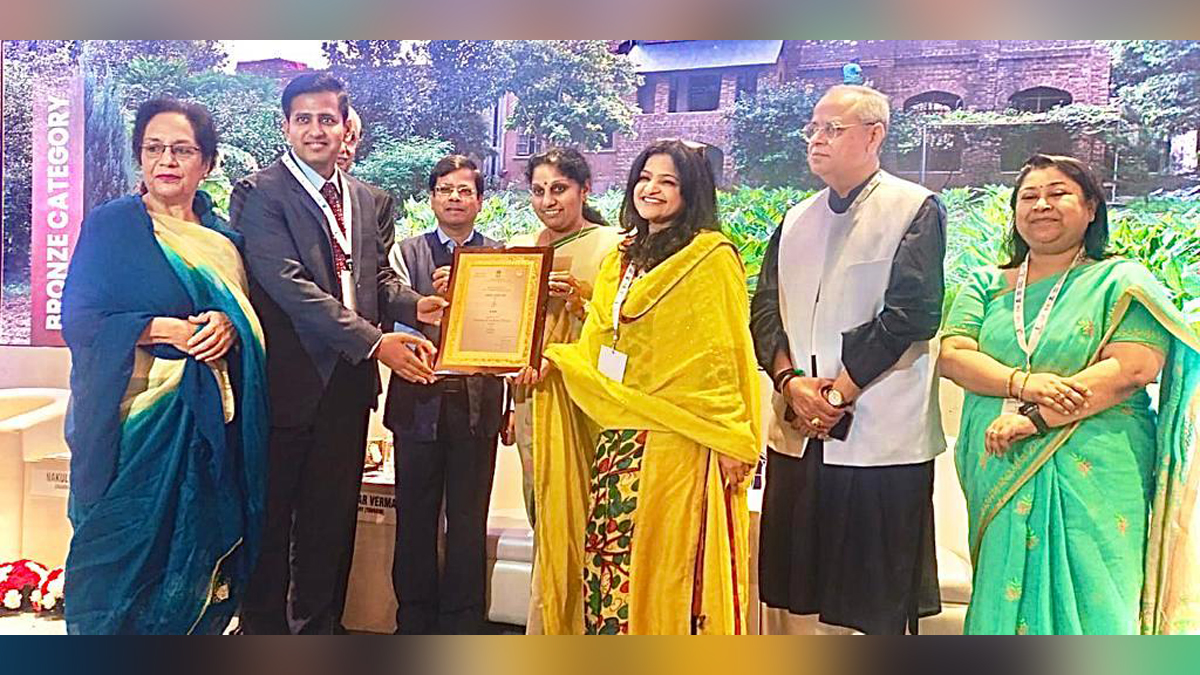 New Delhi : Scripting its success story in `Rural Tourism` arena at the national level, the state of Punjab today bagged Best Tourism Village of India 2023Award during the Launch of Global Travel for Life on World Tourism Day organized by Union Ministry of Tourism at Pragati Maidan here today.
The Village Nawan Pind Sardaran of District Gurdapur in Punjab has been selected for this coveted award for promoting, preserving Punjab`s cultural heritage and sustainable development through tourism. This village has listed its name amongst 35 selected villages across India.
Total 750 villages from 31 states/Ut had applied for the competition of Best Tourism Village Recognition 2023. Principal Secretary, Tourism and Cultural Affairs Department Punjab, Mrs Rakhee Gupta Bhandari and Deputy Commissioner Gurdaspur Dr. Himanshu Aggarwal and village representative Mrs. Satwant Sangha, Manager Statistics and Projects, Department of Tourism and Cultural Affairs Punjab Ms. Sheetal Behl received the award from Secretary Ministry of Tourism Government of India Ms. V. Vidyavathi and Additional Secretary Ministry of Tourism Government of India Mr. Rakesh Verma.
Mrs. Bhandari revealed that the selection of villages was based on various parameters and Sustaiable Development Goals which include Cultural, heritage, Natural resources, economic sustainability, Social sustainability, environmental sustainability, tourism development and value chain integration amongst others.
Principal Secretary further informed that villagers with close coordination and guidance of Punjab Tourism department has preserved their Ancestral Havelis and with strenuous efforts promoted them as famous rural tourism spots which are now attracting tourists from different parts of india as well as from foreign countries. One of the haveli is known as `The Kothi` while the other is `Pipal Haveli.
"Under the able guidance of Chief Minister of Punjab S. Bhagwant Singh Mann and Punjab Tourism and Cultural affairs Minister Ms Anmol Gagan Maan the department is putting its sincere efforts to stand state as front runner in terms of tourism in India". added Mrs. Bhandari.