GMADA and RERA must take suo moto notices against big builders who have failed to provide facilities to the people: MP Tewari
Attended the meeting of New Chandigarh Welfare Society, heard the problems of the people.
Manish Tewari, Kharar, Punjab Pradesh Congress Committee, Congress, Indian National Congress, Punjab Congress, Punjab, Kharar News, GMADA, RERA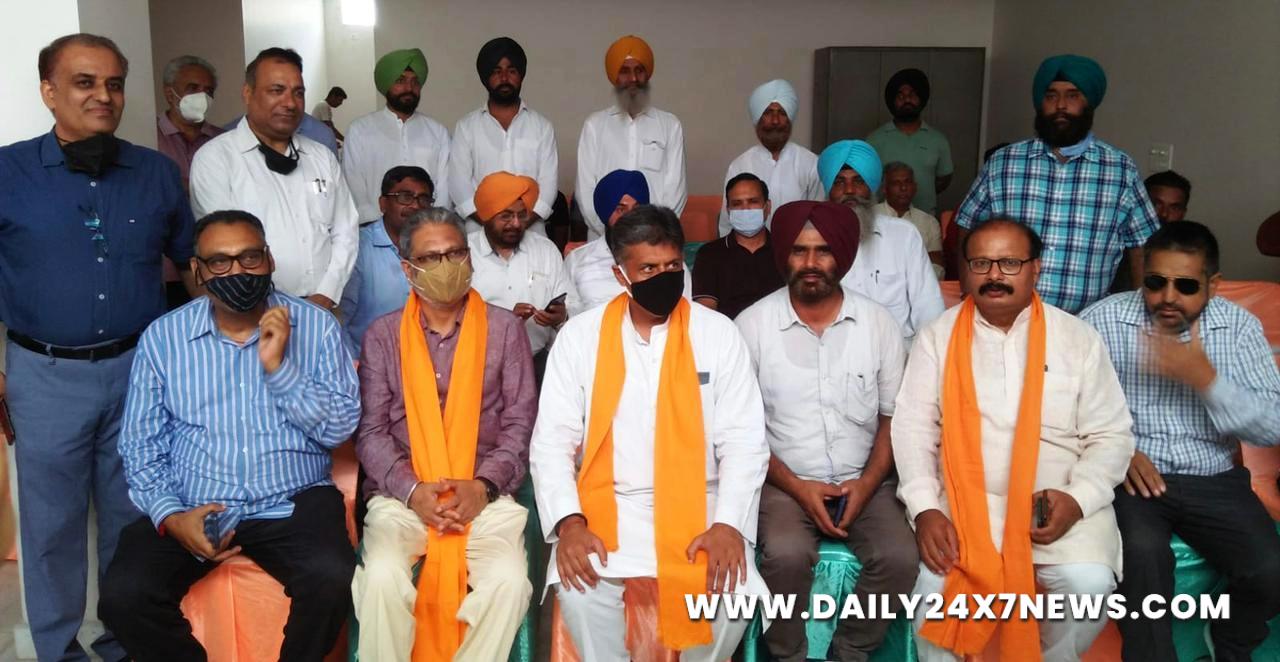 Kharar : Shri Anandpur Sahib MP Manish Tewari today asked GMADA and RERA – Punjab to initiate suo- moto action against all the big builders who had not fulfilled their commitments to their buyers in terms of aminities promised .He urged GMADA and RERA to conduct a social audit of every real estate project that was constructed in the past 10 years in Mohali , Kharar and New Chandigarh involving the residents to ascertain whether they had got all those infrastructure facilities like sewage pipes , street lights , roads and public parks that had been promised by the 'big shark' real estate developers when they sold their projects to gullible and innocent buyers .He demanded that criminal cases must be lodged for cheating , Criminal Breach of Trust and other relevant provisions of the IPC against such unscrupulous real estate developers and their brokers.All those who had not started construction, their lisences and permissions should be cancelled and GMADA & RERA should ensure that the money of the buyers is refunded in full by these statutory bodies initiating Insolvency and Bankruptcy proceedings of the hapless subscribers and residents of such projects.MP Tewari was addressing a meeting of New Chandigarh Welfare Society at Eco City-1 at the residence of Talwinder Singh Kahlon,Where the residents of the area told MP Tewari about the problems being faced by them.They told MP Tewari that there is a lack of basic facilities in the colony,due to which they often have to visit the colonizers and government offices. During this, he also demanded the construction of a public bus shelter and toilet on the Shamlat land adjoining the Mullapur Garibdas Government Girls School.Among others, Punjab Large Industrial Development Board Chairman Pawan Dewan, Anish Sidana, Sushil Malhotra, Amarjit Singh, Amandeep Singh, Sunil Kumar, Narendra Kumar, Kulwant Singh, Dr. Balveer Singh were also present in the meeting.