Every child is a different kind of flower that altogether make this world a beautiful garden : Harjinder Kaur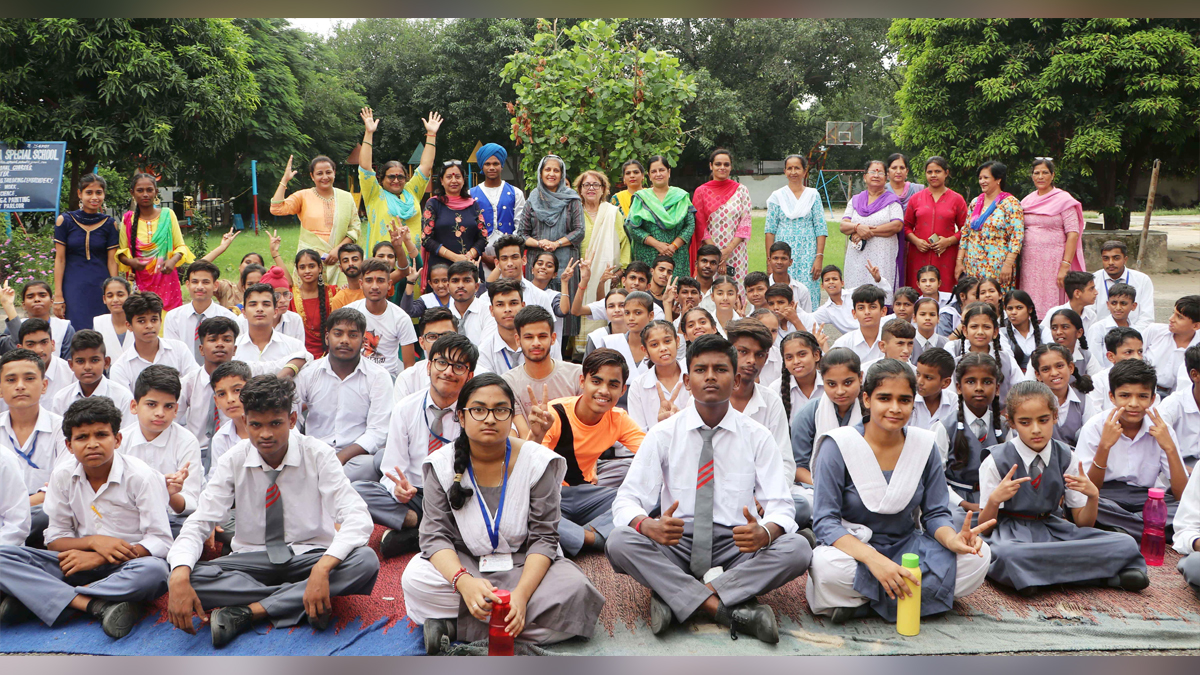 Chandigarh : On the eve of the International Day Of Sign Languages, the Chandigarh Commission for Protection of Child Rights (CCPCR) celebrated this day at Vatika Special School, Sector 19, Chandigarh.While speaking on the occasion, Harjinder Kaur, Chairperson, CCPCR highlighted that special children are an indispensable part of our society.
Therefore it becomes more essential that being the service providers, we all must make effective endeavors for the safety and overall development of these kids. A sensitive approach should be adopted so that dignity of a child does not get affected. These children are full of life and like other children, they must be given wings to fly high. tudents presented wonderful cultural performances.
Classical dance was performed by Ms. Reshma, a student of Vatika special school. The group dance was quite Eye-Catching. Master Chand, Child Rights Ambassador of CCPCR & student of Vatika Special school beautifully presented a Bhangra performance. The event was concluded with a National Anthem performed in sign language by all the students.
Participants were facilitated with awards.Ms. Neelam Dutta, Principal, Vatika Special School thanked Ms.Harjinder Kaur, Chairperson, CCPCR for taking out time and organizing this memorable event for the children and for motivating these kids for a better future as well.
The Commission highly appreciated the creative work of Candle Making by the Vatika Special School Students which is largely demanding during Diwali celebrations.Dr. Monica M Singh, Member, CCPCR, Mrs. Ankita, POCSO Consultant, Mr. Shekhar, Clerk, CCPCR and Asmita Rohilla, Intern, CCPCR were also present during this program.