19 schools wins " swach vidyalaya Purskar -2022 in kapurthala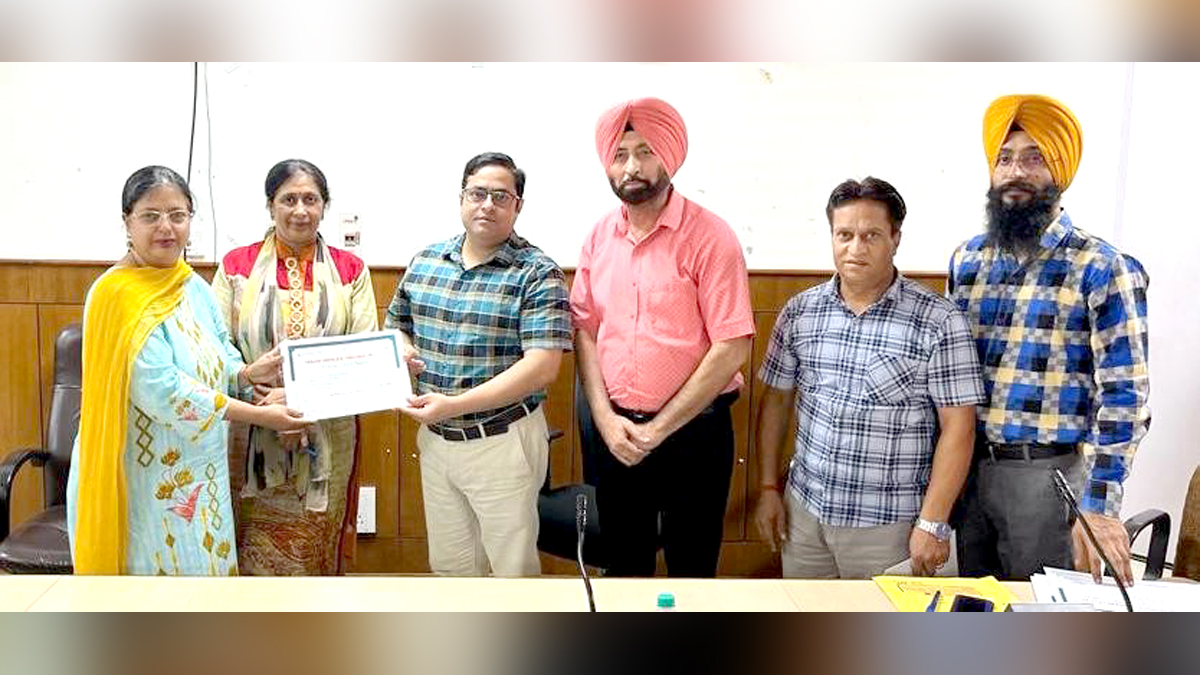 Kapurthala : 19 schools wins " swachh vidyalaya Purskar-2022 in kapurthala district on the basis of survey which was based on 6 parameters across the district comprising 1057 government and private schools.
While presenting the awards to the school principals here at DAC, the Deputy Commissioner Vishesh sarangal has said that the winner schools made the districts proud.
He also informed that the Ministry of Education has launched the project "Swachh Vidyalaya Purskar-2022" across the nation to establish the best sanitation and hygienic conduct , capacity building and operation and maintenance aspects in primary and secondary schools alongwith private schools
.
The district has set a survey committee under the Deputy Commissioner by comprising DEO secondary and DEO primary, which surveys the 1057 schools in the district which registered on the online portal of the education department.
The survey committee found 780 schools eligible for the competition, out of that 19 schools were selected for 37 Purskars in different categories.Hailing the efforts made by the Education department and teachers of the award winning schools , Deputy commissioner said that the award winning schools will also take part in the next competition at state level.
Government school Bhawanipur bags the top position in overall category by showing remarkable performance in 6 aspects, following by the Govt school Sheikhupur in 5 aspects.
The third is position bagged by the Government school Bamuwal in 4 aspects.The schools which won the awards included GSSS Bhawanipur, GPS Sheikhupur, GMS Bamuwal, GMS Kuka, Prita le lesson Sen SEC school, GPS Raipur Peer Baksh Wala, Shri Guru Harkrishan public school, Bawa Lalwani Public school, GHS Gopipur, GMS Jag, GMS Bhandal Dona, GMS Mustafabad, GMS sham nagar, GPS Dhaliwal, GPS Farid Saria, GPS Gazi Gudana, swami sant dass public school, GSSS Tibba and army public school Gazi Gadana.Prominent amongst present on the occasion included Deputy DEO Bikramjeet singh Thind , Deputy DEO Nanda Dhawan , Sunil Bajaj.