102 Nirankari devotees donated blood
Nirankari mission demonstrated saying- "Manav ko Manav ho Pyara, Ek duje ka bane sahara".
Nirankari, Satguru Mata Sudiksha ji Maharaj, Sant Nirankari charitable Foundation, Sant Nirankari Mission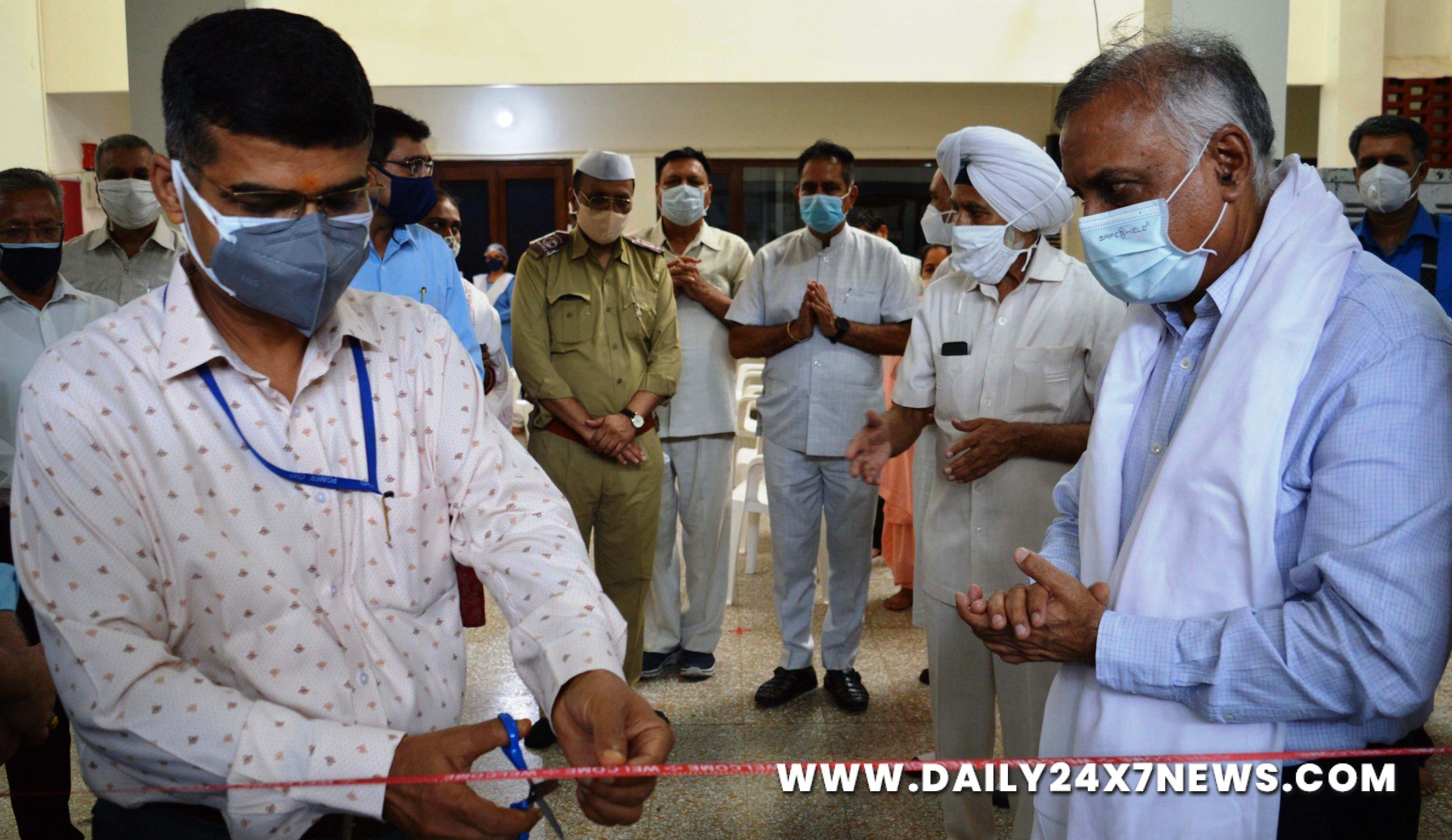 Chandigarh : With the blessings and directions of Nirankari Satguru Mata Sudiksha Ji Maharaj, a blood donation camp was organized today at Sector 15 Nirankari Satsang Bhawan in which devotees of Sector 15 area contributed. In this 102 devotees donated blood to serve the humanity.This blood donation camp was inaugurated by Dr Rati Sharma, Professor and President, Blood donation medicine department, PGI.On this occasion, he appreciated the social works being undertaken by Sant Nirankari mission and said that With these contributions of Mission, there was no scarcity of blood in PGI and it helped the patients suffering from Thelsemia and many needy personnel.Zonal In-charge, Sh K K Kashyap ji briefed that Sant Nirankari mission has donated about 12 lakh unit of blood since 1986 and in same way many blood donation camps are being further organized in Tricity.Sh Navneet Pathak ji- Sanyojak Chandigarh said that Message of Nirankari Baba Hardev Singh Ji Maharaj that "Blood should flow in veins rather then drains" is being practiced by present Satguru, Mata Sudiksha Ji Mahraj and by establishing Peace, Brotherhood and Oneness in the world.This camp was organized by Dr Suchet Sachdev, Professor-PGI Blood Bank with help of a team of 20 Doctors and Paramedical staff for collection of Blood.Sh S S Banga Ji, Mukhi-Sector 15 area thanked Dr Rati Ram Sharma ji, team of Doctors, Blood Donors, Congregation, Zonal In-Charge, Kshetriya Sanchalak-Sh Atam Parkash ji, Sanyojak-Sh Navneet Pathak ji, Mukhi-Sh Pawan Kumar ji, Mukhi-Sh N K Gupta ji for making this Blood donation camp a success.