'PM Vishwakarma' scheme represents perfect blend of India's civilisational ethos and traditional craftsmanship : Dr. Jitendra Singh
"PM Modi has introduced a culture of combining India's traditional knowledge with modern technology and Chandrayaan is the most striking example of this": Dr Jitendra Singh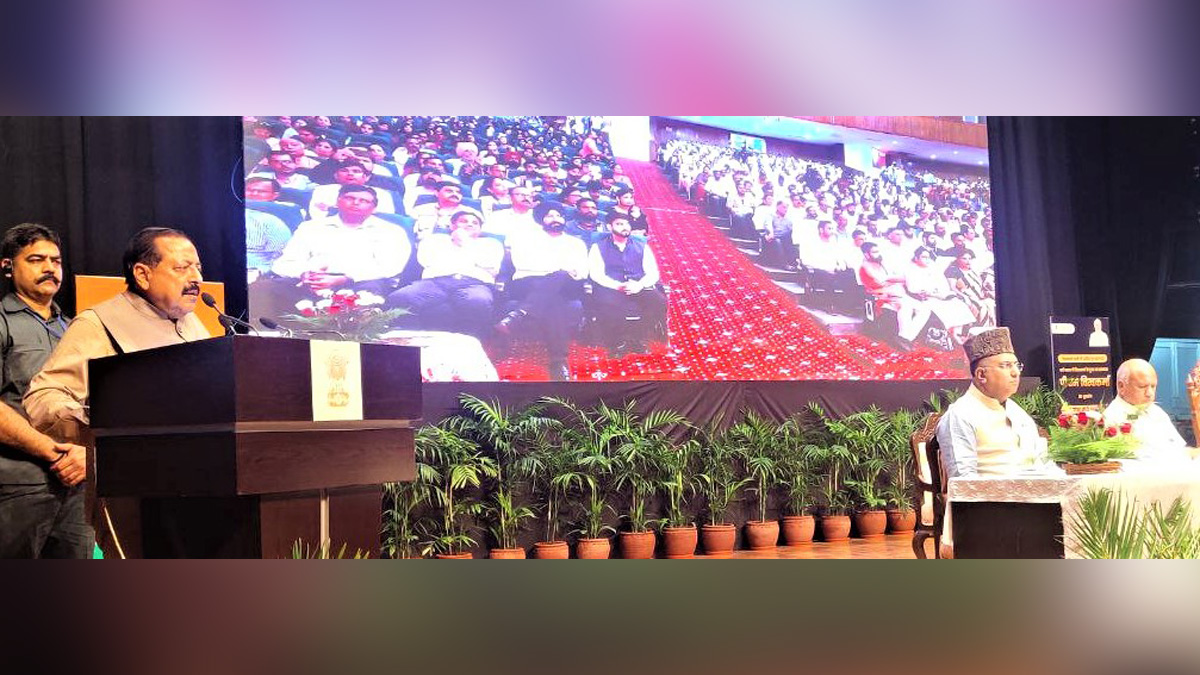 Jammu : Union Minister of State (Independent Charge) Science & Technology; MoS PMO, Personnel, Public Grievances, Pensions, Atomic Energy and Space, Dr Jitendra Singh today said, 'PM Vishwakarma' scheme represents perfect blend of India's civilisational ethos and traditional craftsmanship.
The scheme offers the option of earning livelihood while at the same time sustaining India's age old Guru-Shishya Parampara, said the Minister.Dr. Jitendra Singh was speaking in Jammu during the launch of 'PM Vishwakarma' scheme by Prime Minister Shri Narendra Modi.
Dr Jitendra Singh said, PM Modi has introduced a culture of combining India's traditional knowledge with modern technology and Chandrayaan is the most striking example of this.The Union Minister said, by naming Moon Mission as 'Chandrayan', its lander as 'Vikram' and its landing site on Moon's South Pole as 'Shiv Shakti', it is the best example of preservation of the civilizational ethos of India.
And, inputs sent from lunar South Pole connects it with state-of-the-art technologies and proves that India is ahead of the so-called developed nations who now want to be led by us, Dr. Jitendra Singh added.Dr. Jitendra Singh said, this is a historic day in the development journey of India when the exclusive asset of India, – the traditional artisans and craftsmen are being brought into the mainstream with the launch of 'PM Vishwakarma' by PM Modi.
Dr. Jitendra Singh said, the traditional artisans and craftsmen are as integral as anything in the society who have kept alive the centuries old traditions and crafts of India but were never taken care of since Independence. It was only possible under PM Shri Narendra Modi that this integral part of the society is supported and skilled now with the launch of 'PM Vishwakarma' scheme today.
Dr. Jitendra Singh said, the 10 crore Ujjwala connections, 12 crore toilets under Swachh Bharat Mission, 13 crore connections under Jal Jeevan Mission, 18 crore health cards under Ayushman Bharat, Mudra Loans, PM Kisan Nidhi etc. is a proof that this government is dedicated to those left out from mainstream by the earlier governments.