MP consumer court asks Byju's, SRK to return fees & pay compensation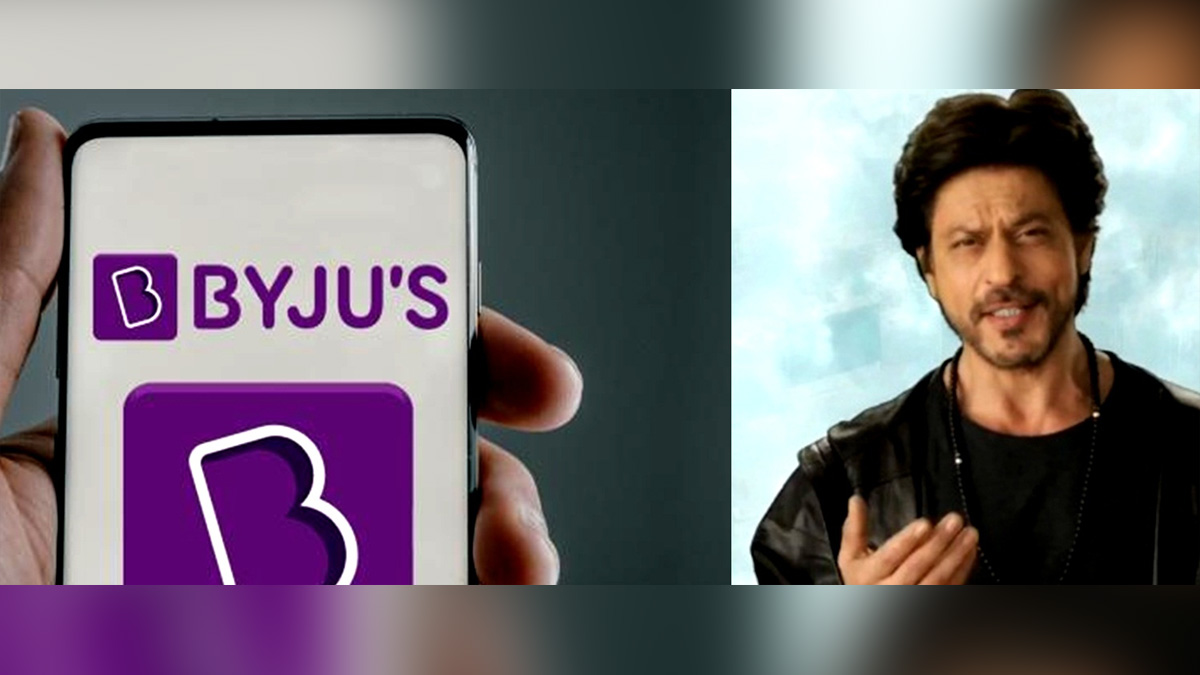 Bhopal : A district consumer court in Madhya Pradesh has issued a notice to the Byju's manager and its promoter and Bollywood actor Shah Rukh Khan for alleged "fraudulent behaviour" and "unfair trade practice" on the complaint of a woman, and has asked them to return the fees besides paying compensation.
The action came on the basis of a complaint filed by an Indore-based woman Priyanka Dikshit.The woman had complained that she was encouraged to take admission to Byju's coaching (course) for preparation of IAS in 2021 and had deposited Rs 1.8 lakh fees, but no coaching facility was provided to her.
She alleged that despite assurance of a refund of the amount, the fee amount was not refunded. Following which, the woman lodged a complaint alleging that she was encouraged to take admission in Byju's coaching (course) by placing false and misleading online advertisements on behalf of the opposition parties.
The complainant had named actor Shah Rukh Khan as one of the respondents after claiming that she had enrolled for the firm's coaching course in order to prepare for the Union Public Service Commission's civic exams after being influenced by its advertisement issued on January 13, 2021.
Hearing the matter on Wednesday, Indore district consumer court directed that the amount payed by the complainant must be returned. "Rs 1.08 lakh in fees deposited by complainant Priyanka Dixit at the time of admission in 2021 must be returned along with 12 per cent annual interest, while Rs 5,000 must be given to her as litigation cost and Rs 50,000 as compensation for financial and mental agony," court said in it's order.
The court also said the local manager of Byju's and actor Khan must pay the amount "jointly or severally" to Dixit."Since the respondents (Byju's manager and actor Shah Rukh Khan) remained absent even after notices were served in the case and no reply was submitted on their behalf, unilateral action was taken against them," order copy available with IANS read.
Dixit's lawyer Suresh Kanga said that the court has issued notices to Byju's Indore based manager and actor Shah Rukh Khan and they have been asked to comply with the direction within 30 days.
"As the court has asked both the respondents to comply with its order within the next 30 days, we will wait for their reply. If not, then we will take further action," Advocate Kanga said while talking to IANS over phone on Sunday.