Manipur Police commando killed, 4 cops injured in militant attack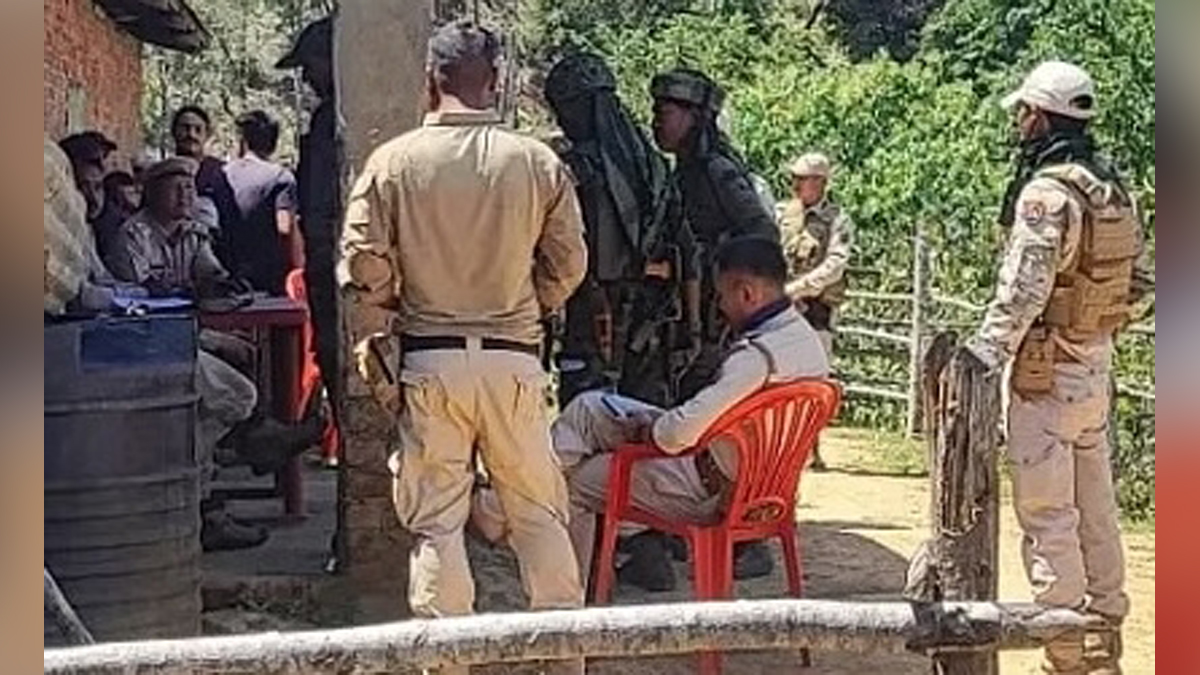 Imphal : A Manipur Police commando was killed and four other policemen were injured when Kuki militants attacked a police patrol party at Tronglaobi in the state's Bishnupur district on Thursday, police said.
A police official in Imphal said commando Heisnam Jiten was killed and four other policemen sustained bullet injuries during an operation against Kuki militants.Further details of the incidents are awaited.
Thursday's militant attack took place within less than 24 hours after Kuki extremists fired upon an Army and Assam Rifles team at Dolaithabi in Imphal East district, injuring an Assam Rifles jawan, when the security personnel were on an area domination patrolling.
Defence sources had said that armed militants after firing a few rounds, ran away. The injured Assam Rifles jawan, who sustained gunshot injury in the firing, was safely evacuated to the military hospital by an Army helicopter.
Meanwhile, Manipur government's newly appointed Security Advisor Kuldiep Singh said that in the recent violence in the state has claimed 66 lives so far.Search is going on for two missing persons at Khumbong, he said.
So far, 284 arms and 6,700 ammunition have been recovered after the miscreants looted them from the security and police personnel during the ethnic violence in different districts.After the ethnic violence broke out on May 3, the miscreants and the agitators snatched 1,041 arms and 7,460 pieces of ammunition from the security forces.
Manipur witnessed unprecedented violent clashes, attacks, counter attacks and arsoning of houses, vehicles and government and private properties in more than 10 districts during and after 'Tribal Solidarity March' called by the All Tribal Students' Union of Manipur (ATSUM) to oppose the demand for inclusion of the Meitei community in the Scheduled Tribe category.
However, the overall situation in the ethnic violence-hit Manipur improved further on Thursday with the authorities relaxing curfew in 11 districts, including Imphal West and Churachandpur, for four to eight hours in the morning even as the Army and central paramilitary forces continued their vigil in the sensitive areas.
Mobile internet service will continue to remain suspended in the state till May 13.In all, 128 columns of the Army and Assam Rifles continued flag marches in the tension-ridden and violence-hit areas in different districts.
The central forces also undertook round-the-clock aerial surveillance using drones and choppers.A defence release on Wednesday said that the Indian Army's three-pronged domination strategy in Manipur is helping the state return to normalcy.
It added that the Army is leaving no stone unturned in monitoring the troubled areas, not only in the hinterland, but also along the India-Myanmar border.