Sheep rearing units set up in Shopian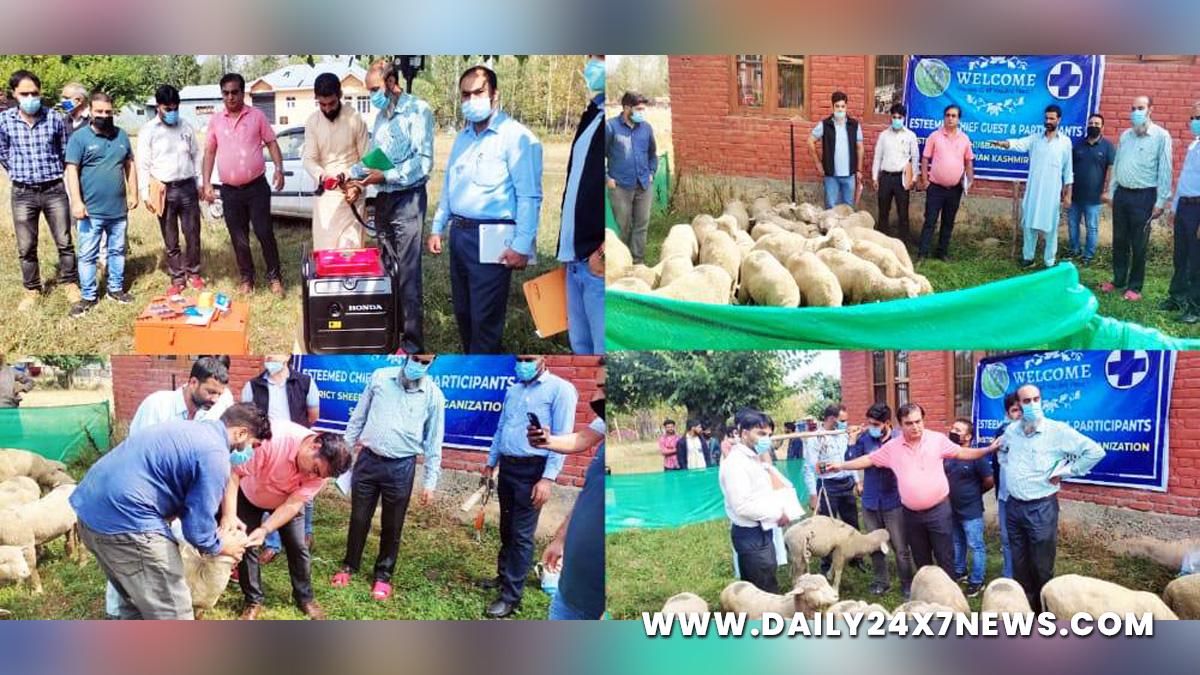 Shopian : To revive the livestock economy in the district, eight new sheep rearing units have been set up in Shopian district and one ram under TSP. Joint Director Extension, Sheep Husbandry department,Kashmir,Dr Aja Sudan, today distributed the livestock among 09 beneficiaries of the district in presence of Sheep Husbandry Officer,Shopian, Dr Rafiq Ahmad Shah.He said, the government plans to distribute more sheep among families with 50 percent subsidy under TSP.
The scheme envisages distribution of one sheep unit of 25 ewes under participatory mode, one sheep rearing unit under ISDS Scheme and seven units – 19 sheep and one ram with accessories to 9 beneficiary from TSP family in the district. He also said that requisite steps are underway to tap the potential of sheep breeding in the district and special focus is being given on generating awareness among youth to motivate them to adopt it as an economic activity.