JAKEDAs' 7 day Solar Expo concludes at "Kashmir Haat"
Firms from across India, local entrepreneurs, display latest solar products, technologies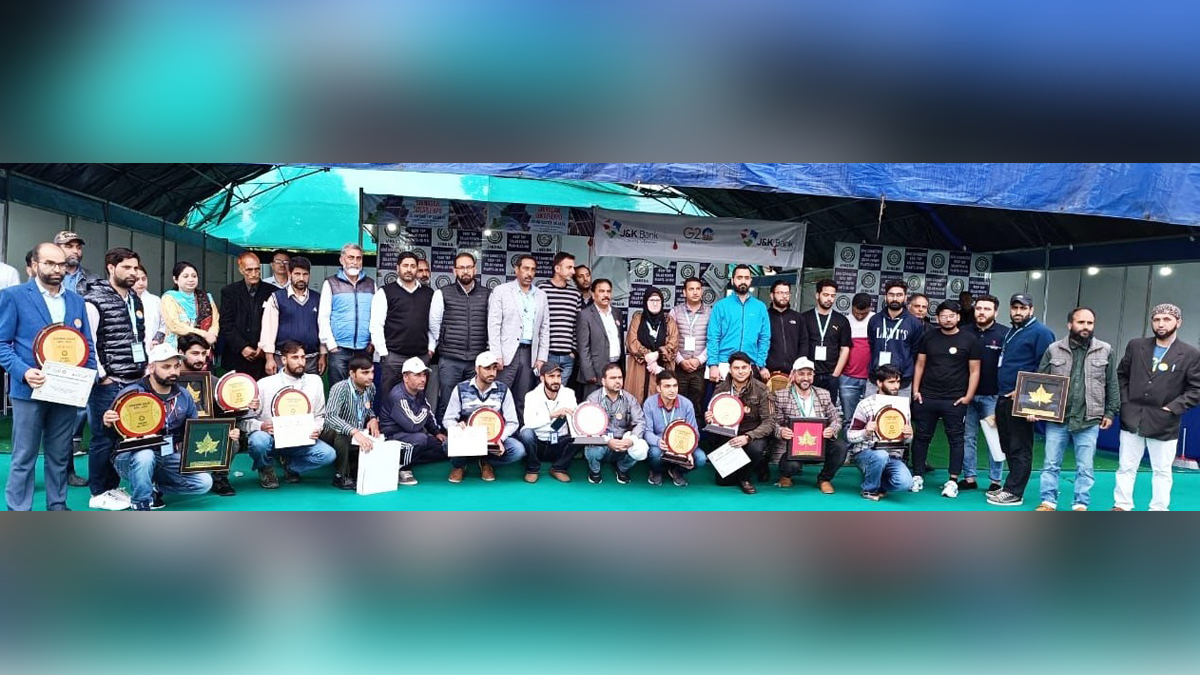 Srinagar : The weeklong Solar Expo 2023, thrown open by Jammu and Kashmir Energy Development Agency (JAKEDA), Science & Technology Department from 17th of this month, at Exhibition Ground "Kashmir Haat" Srinagar, concluded here today.The initiative was aimed to popularize the Solar Technology and create awareness among the masses in J&K.
During the expo, firms involved in solar businesses from all over the country, including local entrepreneurs, had set up their stalls for displaying latest solar products and technologies with application in domestic as well as commercial sectors.The expo received an encouraging response from the public at large, with people from all walks of life visiting the venue.
Among others, the expo was also visited by Secretary Health & Medical Education, Bupinder Kumar, Director General Budget, Finance Department, M Y Yatoo, members from Chamber of Commerce & Industries, Kashmir Traders and Manufacturers Association, Hoteliers Association, Transport Association, Kashmir Private School Association and students from various colleges and schools.
The main focus of the Solar Expo was to boost implementation of Grid Connected Rooftop Solar Power Plant Scheme of Union Ministry of New and Renewable Energy (MNRE, wherein a target of 20 MW has been allocated for UT of J&K. The scheme has been incentivized by the Central and UT governments to create viability for Domestic Customers of the DISCOMs in J&K.
During the valedictory session of the Expo, all the participating firms were presented with a participation certificate and memento.The awards for highest capacity achievement under 20 MW RTS scheme, were presented to M/s Kashmir Renewable Energy Private Limited, Natipora M/s Kirso Power Private Limited, Hyderpora and M/s Global Traders, Rajbagh in descending order of achievement.
Lastly, an award for the best stall during the Kashmir Solar Expo 2023 was also presented to M/s Kashmir Renewable Energy Private Limited Natipora.