Amid Online classes after Covid-19, Use Modern gadgets to Read Holybook Quran online also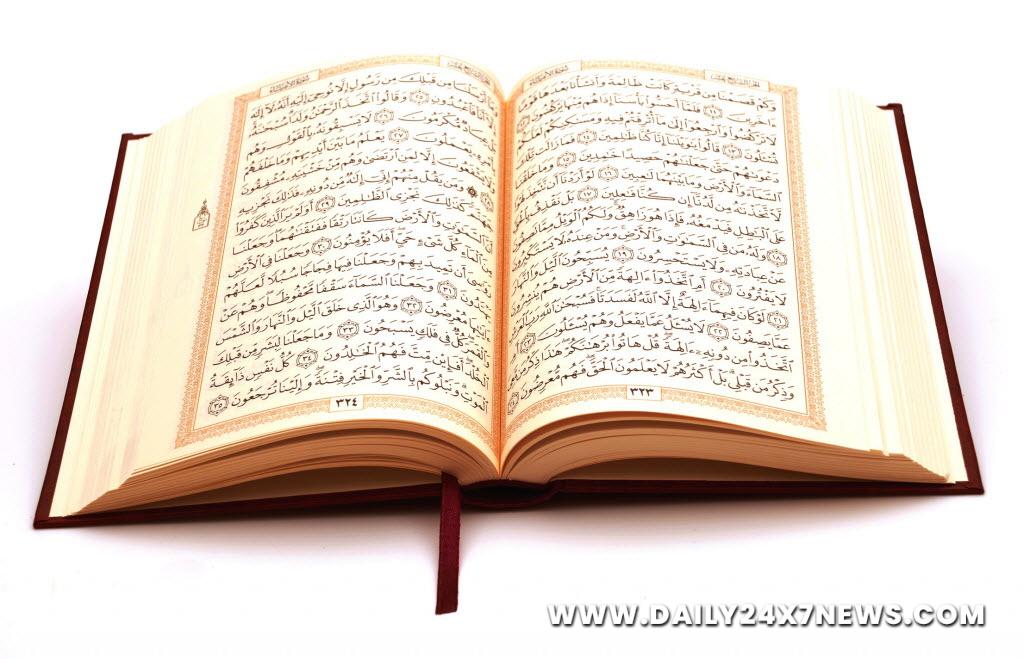 Srinagar : As you all know now COVID-19 is a part of our life. Thispandemic lives with us directly or indirectly. We still remain under thislockdown for last year, which isvery fine for everyone yet . Now schools provide a path for us and for our kidswhich is actually very straight that's online classes. But what about QURAN andits KNOWLEDGE. In the world of artificial, materialistic Intelligence, wheneverything is far, far, and far away. Nowadays, it's a need of the hour to learnthe Quran online with proper comprehension. Through the latest technology,learning Quran becomes more convenient for everyone. In this tough life schedule, no need to take thestress and rush towards other options. Now you can learn Quran at your favoriteplace.In this modern world, we have innovations andtechnologies that can make our work easy. Make your goal to call your kid forQuran learning. We can serenely motivate our kids and understand them for anyacademic and non-academic activities for learning purposes. So why can't wetell or motivate our kids about Quran?Why can't we tell our kids and take initiative aboutQuran online classes. Why can't we highlight the importance of the Quran in front of our kids so that they caneasily understand what Quran is? Every Muslim knows its recitation andlearning are very much beneficial for us.You know these kids and youngsters are our futuregenerations. So their relationship with Islam and Quran should be strong. They shouldknow how to read, recite the Holy Quran.We all run here there to become good people. We runafter our grade points, class performance, percentages to be a better pupil, the person is only in the eyes of people but not in the eyes of Almighty Allah.
Most important we are lacking in one thing that's Quranic knowledge the the way we are serious about our academic records, social and personal developmentsis not as same as our attention towards the holy book.Learning Quran and its recitation are essential foreveryone. I personally saw this thing on my own ground.I talk to people aboutthis and you know I saw a very amazing thing which is actually hitting my heart andmind people are showing less interest in Islamic teaching and do not want totake any step towards it . They do not take any heed of practices of the Quranrecitation and learning at home. They make only big and big excuses even a lot ofexcuses. They don't want to give time to Quran. On the other side Wouldn't itbe great seeing other people who learn Quran passionately?Just like in their studies, they are motivated andencouraged to do better every day; why not in Quran and Sunnah?Since every kid is different and requires more attention and time so the best work is toteach your kids Quran and Sunnah. And they will surely take you in Jannah InshaAllah.Learning the Quran is very much simple and easyinstead of anything if you are interested and passionate; you just have to becareful while reciting or learning.Make sure your kids show more interest whilelearning any skill; their interest is important over anything. Have you everthought of attending virtual Quran sessions?Let's start this mission for the sake of Almighty Allah and surely Allah will reward us here and hereafter as well.I requestevery Muslim Ummah please give your kids knowledge about Quran and Sunnah.Which is compulsory. So let's pray for that and complete this mission bytaking online Quran classes. I know one family from Sopore who starts thismission now you can join easily now and communicates. If anyone wants to knowabout family you can follow me on my Instagram Bazillah _yussuf_official.May Allah bless you n bless me as well here n hereafter as well.Bazillah Yussuf has done masters in English literature and is presently working as Lecturer.Doing research between the age group of 14-20 onsocial evils.