DC Kupwara reviews BADP Model Village Programme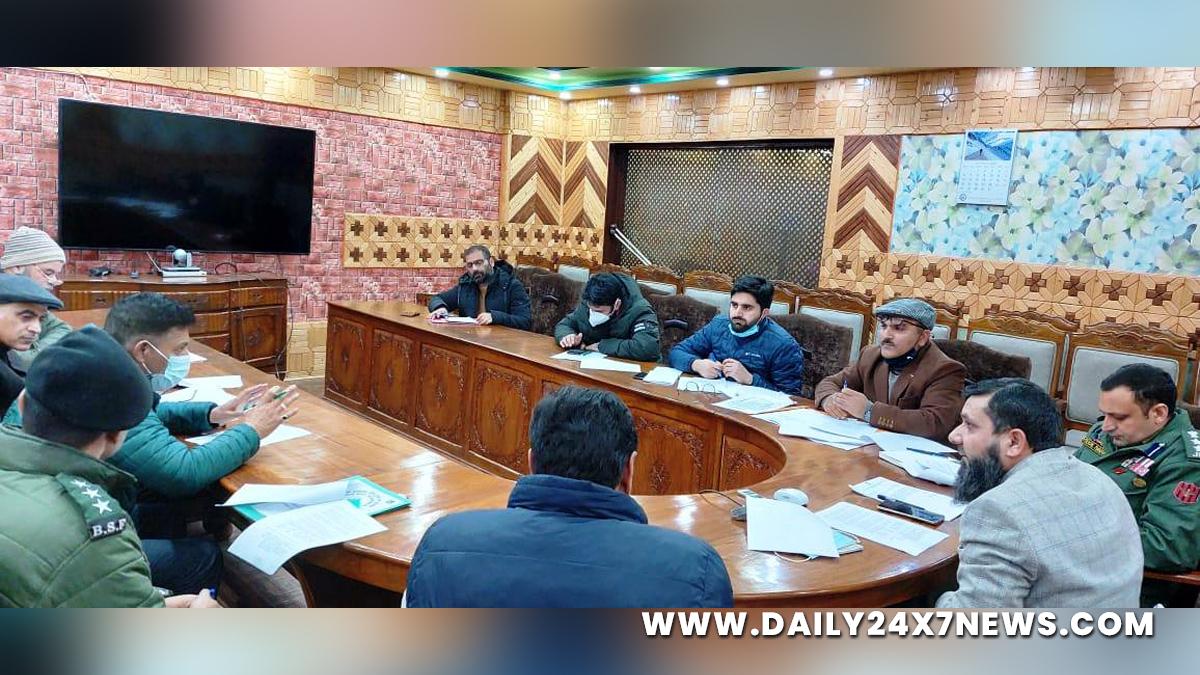 Kupwara: The Deputy Commissioner (DC) Kupwara, Imam Din today chaired the District Level Committee of Border Area Development Plan (BADP) to finalize the release of revalidated funds under Model Villages Programme of BADP.The meeting discussed threadbare various aspects of development of different model villages situated in border areas of the district.It was given out that the Planning Development and Monitoring Department has revalidated/ released a central share grant under BADP Model Village Programme to the extent of Rs. 316.80 lakh in respect of 8 model villages of the district.
The Committee after discussion further released the grants in favour of the model villages. As per the detailed breakup, Rs.44.92 lakh have been released for model village Machill; Rs.44.91 lakh for Surkoli Kalaroose; Rs.23.05 lakh for Diver Anderbugh; Rs.44.92 lakh for Chalgund/Gundsana; Rs.44.92 lakh for village Karihama A & B, Gushi A & B, Dedikoot and Pazipora; Rs.24.26 lakh for Awoora A, B, C, D, Alichizab, Kawari and Hundi; Rs.44.91 lakh for Kachihama A & B, Meelyal, Ferkin and Awathkul and Rs.44.91 lakh for Keran sector (Mandian Petro).The DC gave various directions with regards to modus operandi and directed officers to work on a mission mode and ensure all codal formalities for completion of the projects.