MTMP 2.0 : Jan Abhiyaan ongoing in all the 3 MCs in Doda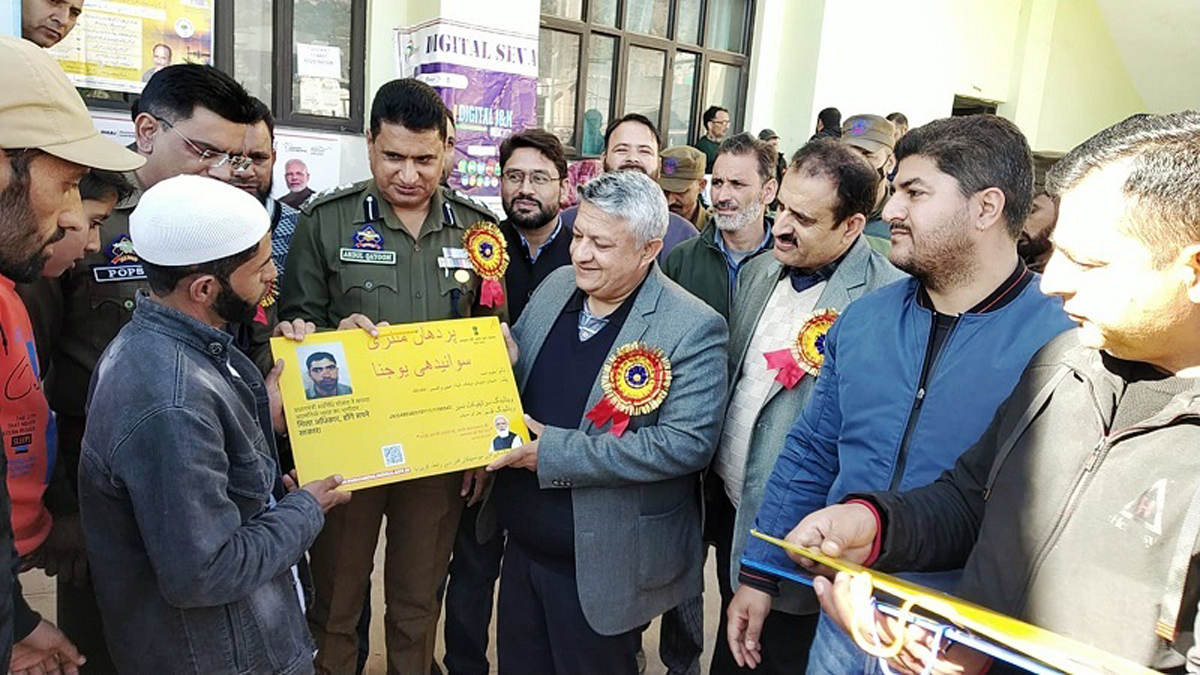 Doda : On day 2nd of MTMP 2.0/ Jan Abhiyaan, stalls of various services delivery departments were observed providing on the spot services to the public at Community Hall Doda, Community Hall Bhaderwah and at Dakbunglow Thathri.
Large number of people visited the stalls & were sensitized about various schemes including pension, PMAY, Golden health card. At Community Hall Doda, Deputy Commissioner Doda, Vishesh Paul Mahajan along with SSP Doda Abdul Qayoom inspected the stalls and distributed certificates under PM Svanidhi scheme among the beneficiaries. In addition, various science projects were showcased by students related to vermicompost and sanitation.