DHEW Budgam organizes Awareness programme at Anganwadi Centre Bugroo, Khansahib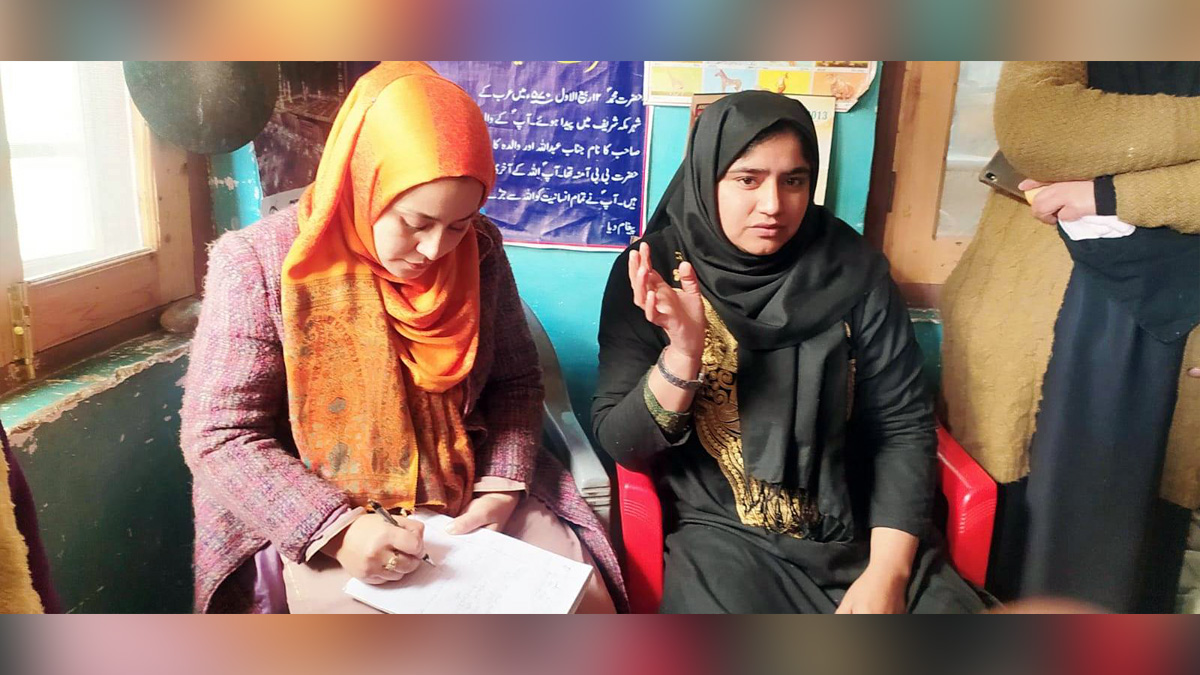 Budgam : The District Hub for Empowerment of Women (DHEW) today organised an awareness regarding various welfare schemes among local women at Anganwadi Centre panchayat Bugroo of Block Khansahib.
The awareness was raised regarding BBBP, OSC, Social Security Schemes like OAP, WID, PCP, UDID, Financial Assistance schemes like Tejaswini, PMEGP, Maternity Benefit Schemes like PMMVY, Janani Suraksha yojna, women safety laws, women helpline no. 181, child helpline number 1098, besides various scholarships schemes.
Team DHEW speaking at the occasion laid emphasis on the importance of education among girl students. They said that girls are the future of our nation and by getting education they will not have to depend on others for their livelihood.
They also said that education plays an important role in protecting the women's rights besides it also helps to prevent discrimination on the basis of gender. Further the team addressed the gathering about the BBBP campaign being run all over the country to strengthen the girls and social assistance being provided to women in distress, through One Stop Centre for Women.
They also urged women and girls to avail the benefits of the schemes. They maintained that women empowerment is the ultimate goal of DHEW and the team shall put their best efforts in empowering and supporting girls at all corners.