Navin Choudhary reviews implementation of PM Kisan Samman Nidhi, PM Kisan Maandhan Yojana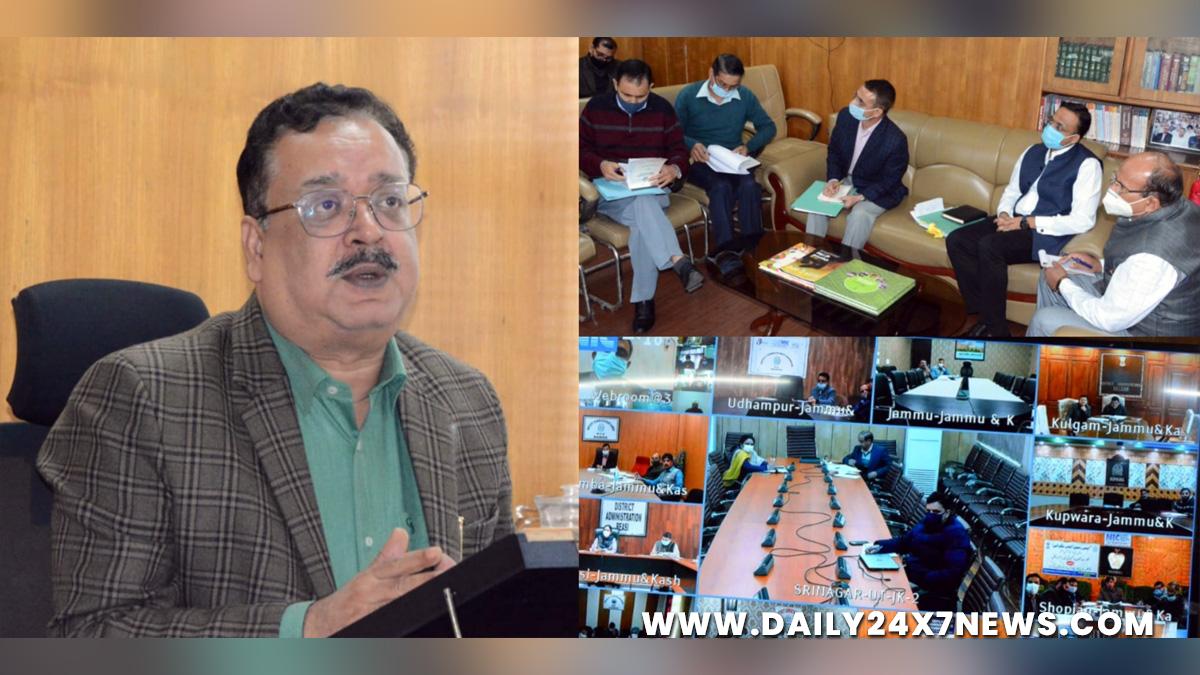 Jammu : Principal Secretary, Agriculture Production and Farmers Welfare Department (AP & FWD), Navin Kumar Choudhary, today chaired a review meeting regarding implementation of PM Kisan Samman Nidhi and PM Kisan Maandhan Yojana in Jammu and Kashmir.Navin had threadbare discussion on various issues related to successful implementation of various components of PM Kisan Samman Nidhi and PM Kisan Maandhan Yojana.He highlighted the importance of the scheme asking the officers to ensure the benefit of these schemes reach to every farmer at the gross root level. He exhorted upon the concerned officers to work under a well knit strategy making sure that all the set targets under these ambitious programmes are achieved in full within the prescribed time limit.He enjoined upon the concerned officers to see that all the eligible farmers are identified in each district and uploaded on the portal as coverage of all such beneficiaries under PM Kisan Maandhan Yojna has to be achieved by 30th of November 2021.
He emphasized 100 percent Aadhar linking of the pending cases, under the schemes, by 22nd November 2021 in each district besides redressing all grievances on this account with in next three days. He instructed the officers to ensure that all grievances registered on district portal are disposed of in shortest possible time.Principal Secretary directed the District Nodal Officers and Chief Agriculture Officers for conducting awareness camps for the farming community regarding benefits of these schemes.Earlier, State Nodal Officer, PM Kisan Nidhi, Syed Jahangir Hashmi, presented power point presentation highlighting the activities and achievements of PM KISAN and PM Maandhan Yojana in the UT.Director, Agriculture Production and Farmers Welfare Department, Jammu, K. K. Sharma, Director Horticulture, Jammu, Ram Sevak, Director Fisheries, Jammu, B. A. Bhat, Director Animal Husbandry, Jammu, Sagar D. Doidode, Director Sheep Husbandry, Jammu, Krishan Lal and other senior officers of the concerned department attended the meeting while Director General, Horticulture, Kashmir, Director Agriculture Kashmir and all District Nodal Officers and District Agriculture Officers participated online.