Juhi kick starts blacktopping of Dessian to Lunka PANI (S.K BER) road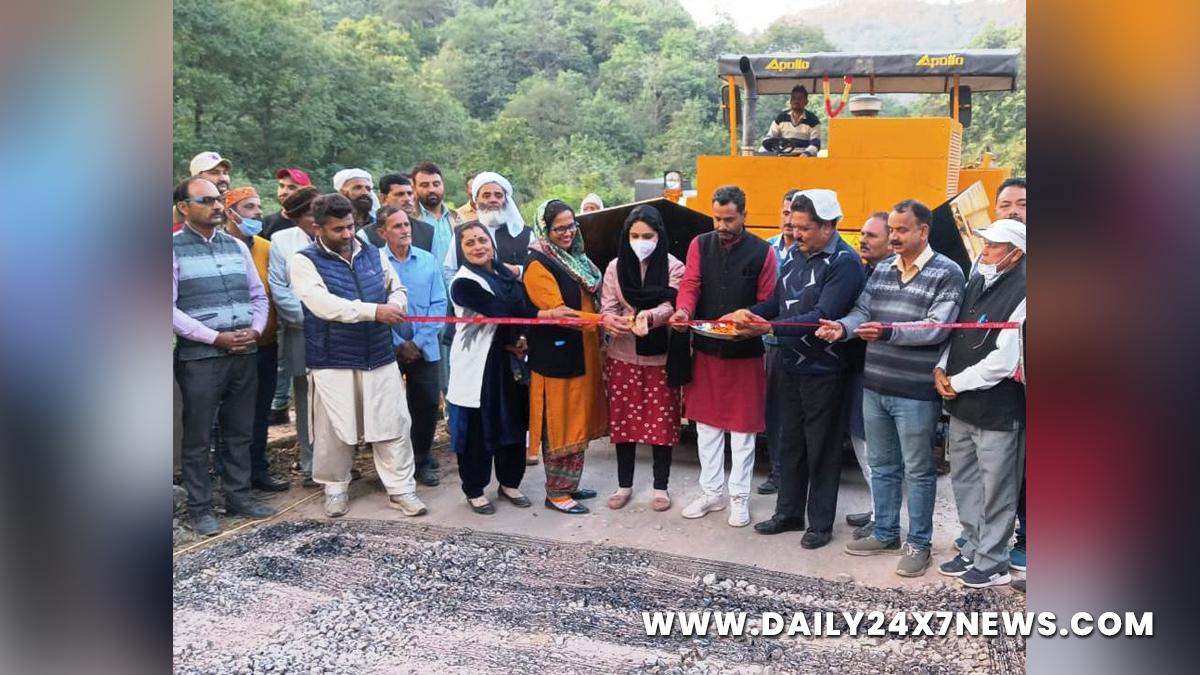 Udhampur : Blacktopping work of Dessian to Lunka Pani, S.K Ber road was today launched by Vice Chairperson, District Development Council Udhampur, Juhi Manhas Pathania, alongwith civil scoeity members and PRIs of the area.Speaking on the occasion, Pathania informed that 02.50 km length of the rise shall be blacktopped at a cost of Rs 66.00 lakh and the cost of the project is Rs 2.35 crores under NABARD. The other portion of the road which is 05.50 KM has already been blacktopped at a cost of Rs 01.48 crore under city and town project. She further said that the GHS of the area shall be upgraded up to Higher Secondary level very shortly.
People of S.K.Ber, Sandoo, Lunka Pani thanked Pathania for her continuous efforts for the development of this road. They were all praise for the Vice Chairperson's dedication and commitment towards welfare of people which she has shown by fulfilling major demands of the people of S.K Ber, Sandoo, Lunka Pani just within one year of her being elected to the District Development Council.Among those present on the occasion included Rattan Lal Sharma & Mohan Lal (Sarpanches), Haji Azeem, Altaf Hussain Naib Sarpanch, Neelam Sharma Panch, Pawan Panch, Kaku Ram Panch, Kewal Krishan Sharma, Ashwani, Kuldeep Singh, Makhan Lal Sarkandia, Shiv Ram, Raj Rani, K. C Dubey (Retd. Director), R.K Verma and others.