District Tourism Development Council to be established at Ganderbal
DC discusses district tourism master plan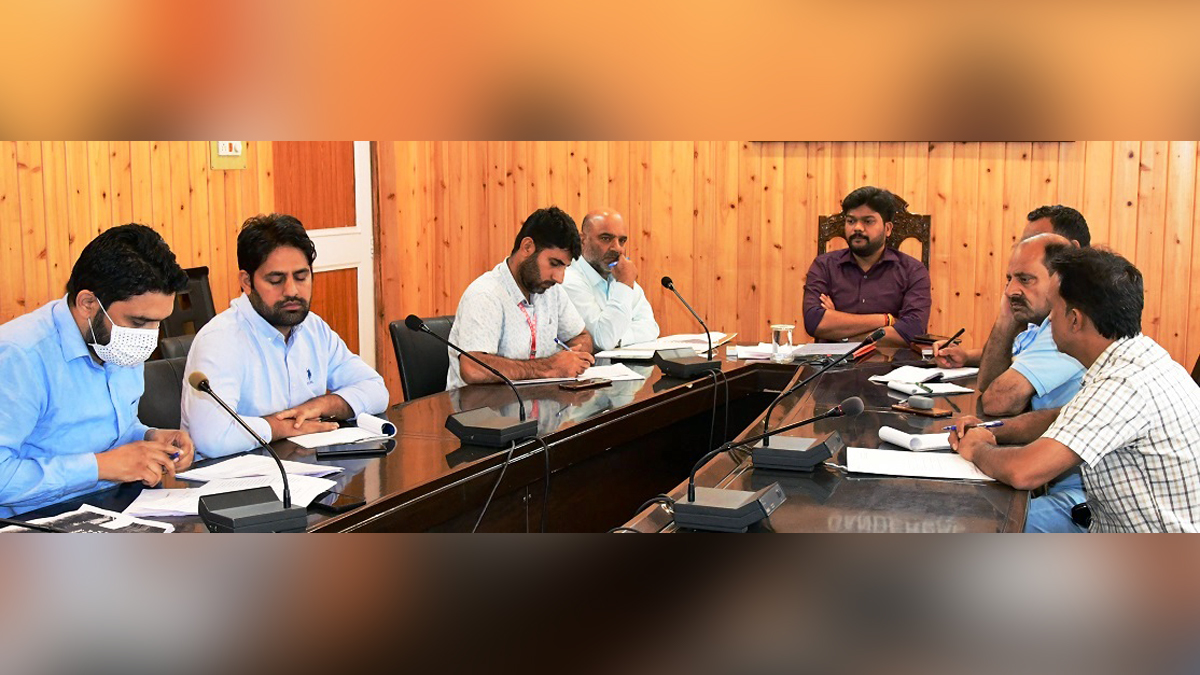 Ganderbal : To transform district Ganderbal into a world-class tourist destination, the Deputy Commissioner (DC) Ganderbal, Shyambir today chaired a meeting to discuss the modalities for establishing District Tourism Development Council.
At the outset, the meeting held a detailed discussion on requirements for creating a comprehensive district tourism policy to harness the district's potential as a tourist destination while ensuring sustainable development and community involvement.
While discussing the requirements for creating district tourism policy, it was revealed that the District Tourism Development Council shall be established headed by the Deputy Commissioner and involving all stakeholders associated with the tourism sector.
The DC maintained that the District Tourism Development Council shall play a vital role in promoting tourism in the district, attracting visitors, and boosting the local economy. The council shall identify areas of improvement and discuss strategies for further areas of development to ensure best facilities to the visitors.
The meeting also discussed the current infrastructure and the importance of constantly upgrading and maintaining tourism-related infrastructure such as hotels, transportation facilities, and tourist attractions and also analyzed the challenges faced by the tourism industry in the district.
Interacting with the officers, the DC said that the district Ganderbal is blessed with breathtaking natural landscape, pristine lakes and rich cultural heritage and the District Tourism Development Council will act as catalyst to harness these assets and develop a sustainable tourism industry that benefits all stakeholders.
The DC highlighted the collaborative efforts required from all stakeholders to boost tourism in the district and maximize its potential as an economic driver. He stressed that a comprehensive tourism master plan is required that outlines long-term development goals and strategies, aligning tourism with the district's socio-economic and environmental objectives.
The meeting was attended by CEO, Manasbal Development Authority, CEO Sonamarg Development Authority, CPO, SE PWD, Deputy District Election Officer and Sonamarg Tourist Officer.