DLC clears 21 Forest Rights Act claims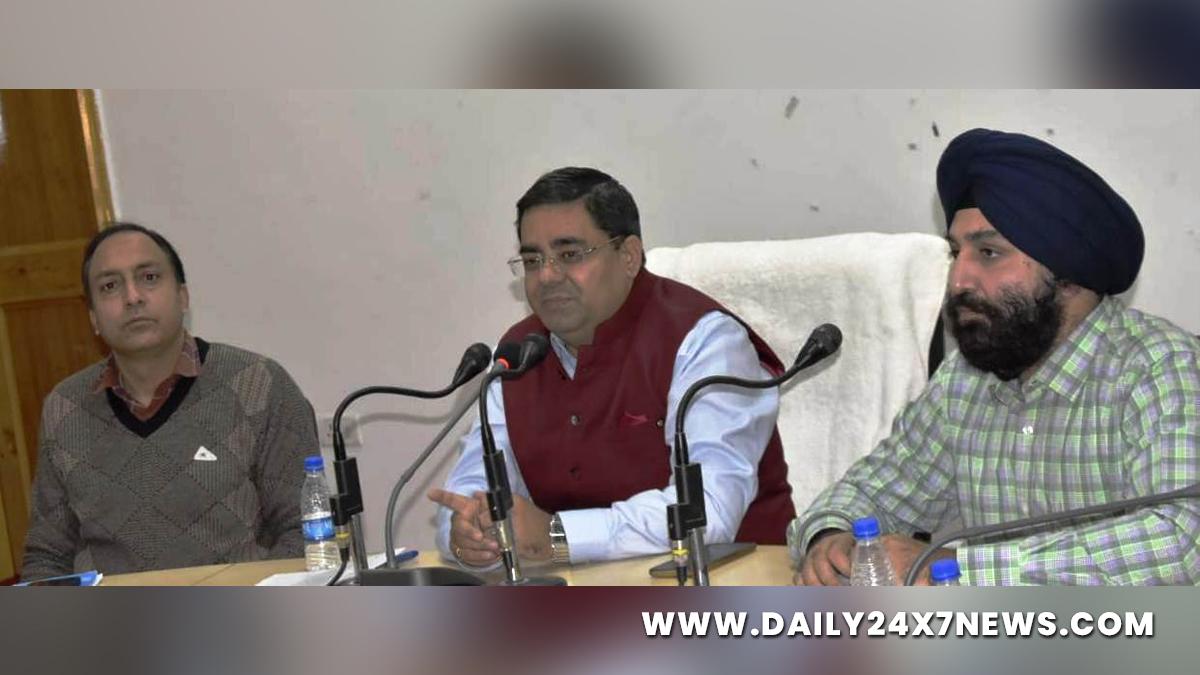 Rajouri : mDistrict Level Committee on Forests Rights Act Rajouri cleared 21 claims at its meeting chaired by Deputy Commissioner, Rajesh K Shavan, held here today in the Conference Hall of the PWD Dak Bunglow. BDC Chairperson Qila Darhal, Khalid Firdoz and BDC Chairperson Panjgrain, Mian Imran Chowdhury, besides DFO Rajouri, Arshdeep Singh; DFO Nowshera, Neelima; ADC Rajouri, Sachin Dev Singh; ADC Sunderbani, Vinod Kumar Behnal; ADC Nowshera, Sukhdev Singh Sambayal; ADC Kalakote, Krishan Lal; ADC Koteranka, Surinder Mohan Sharma; CPO, Mohammad Khurshid; ACP, Mohammed Rashid Kohli; AC Defence, Saleem Quershi; CEO Education, Gulzar Hussain; ExEn Jal Shakti Rajouri, Mushtaq Ahmed attended the meeting.
After a threadbare discussion and scrutiny of all the claims put up in the meeting, the Committee cleared 21 claims for granting forest rights to the eligible beneficiaries.So far, three meetings of the DLC have been convened in the district and as many as 477 claims have been cleared. The DC issued strict instructions to the concerned authorities for the coverage of all eligible beneficiaries to provide them necessary benefits under the Act.He also asked the concerned officers of the Education Department and Jal Shakti to submit the list of the schools functioning on the forest land and the schemes of the Jal Shakti Department operating within the forest boundaries, respectively at the earliest.