DC Kupwara chairs Block Divas at Town Hall, Kupwara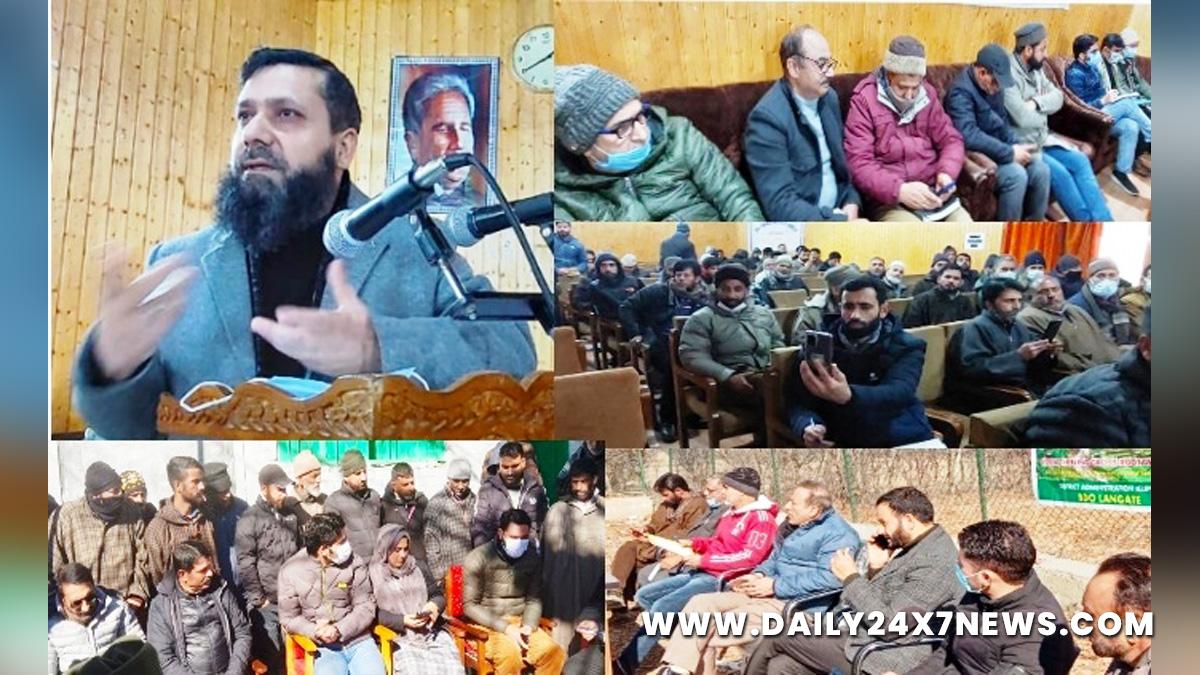 Kupwara : The Deputy Commissioner (DC) Kupwara, Imam Din today chaired a daylong Block Diwas and Grievance Redressal Camp at Town Hall, here.District officers, PRIs and people in large numbers participated in the block diwas.In his address, the DC said that the aim of block diwas is to bridge the gap between people and administration in smooth delivery of public services. He said that water and power supply is among the top priorities of the Government adding that the ambitious Jal Jeevan Mission programme is being implemented and every household will get taped water connection by August 2021.Regarding power supply, the DC said that regular inspection of Receiving Stations is being held on a weekly basis by himself to ensure uninterrupted power supply to the people. He said the power scenario is getting streamlined day by day by augmentation of various Receiving stations in the district.
He said Pohrupeth Receiving Station has been already commissioned and people of the area have got a sigh of relief with the augmented electricity supply. He said that Receiving Station Hayhama has also been completed and will be commissioned within a few days. Besides, Receiving Station Galizoo will be commissioned by January 15.On the occasion, people including PRIs and Ex-Servicemen raised various issues with regard to their local issues including augmentation in water and power supply.The DC gave them patient hearing and assured that all genuine demands shall be fulfilled in a time bound manner.District Officers on the occasion spoke and provided awareness of schemes of their concerned departments, besides, replied to the queries of the PRIs and people.Awareness regarding 'Aap Ki Zameen Aap Ki Nigrani', Land Records Information System was also provided to the participants.Block Diwas programmes were also held in other subdivisions including Handwara, Karnah and Lolab where local administration remained available for the public.