Block Diwas held at Ramnagri, Shopian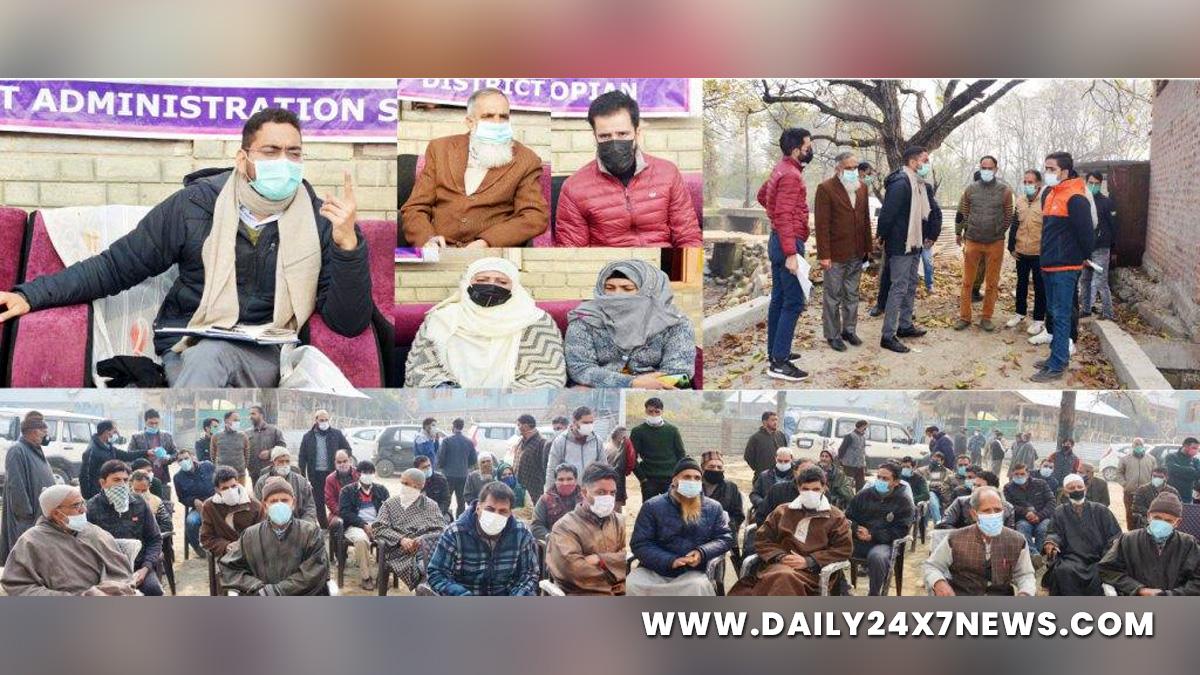 Shopian : The unique developmental initiative viz. Block Diwas of the Government of Jammu and Kashmir was today held at Ramnagri, Shopian with District Development Commissioner (DDC) Shopian, Sachin Kumar Vaishya in chair.Joint Director Planning, Khursheed Ahmed Khatana, BDO, Ramnagri ,Jahid Azad, BMO, Zainapora and all officers of line departments accompanied the DDC at the public outreach programme.On the occasion, local population besides from the adjoining areas apprised the DDC of the issues and demands including scarcity of potable drinking water, installation of electric poles and transformers, road connectivity, repair of lanes and bye lanes, establishment of J&K Bank Branch, availability of medical facilities and others etc.The DDC heard the issues and demands patiently and assured the public that their genuine demands would be looked into and redressed within shortest possible time.Some of the demands and issues were also resolved on the spot and the rest were forwarded to the concerned officers for earlier resolution.
On the occasion, DDC said that Block Divas is a regular feature now and appealed people to become active participants so that the issues of daily importance are redressed within the minimum possible time.He urged upon officers to complete the works of public importance within the shortest possible time.He also directed the concerned Officers to be proactive and remain accessible to the people so that the purpose of the initiative is fulfilled.During the Public hearing various Delegations, Individuals, Deputations from Panchayats also apprised the DDC about the issues pertaining to the different departments including Health, Education, Jal Sakti, RDD, R&B, Power Dept. and were assured by the Chair for early redressal.The DDC Member,Ramnagri, Sarpanch and Panches, besides a large number of people from the adjoining areas of the district were present.