Agriculture Mandis for Battal, Khoon in pipeline : Juhi Manhas Pathania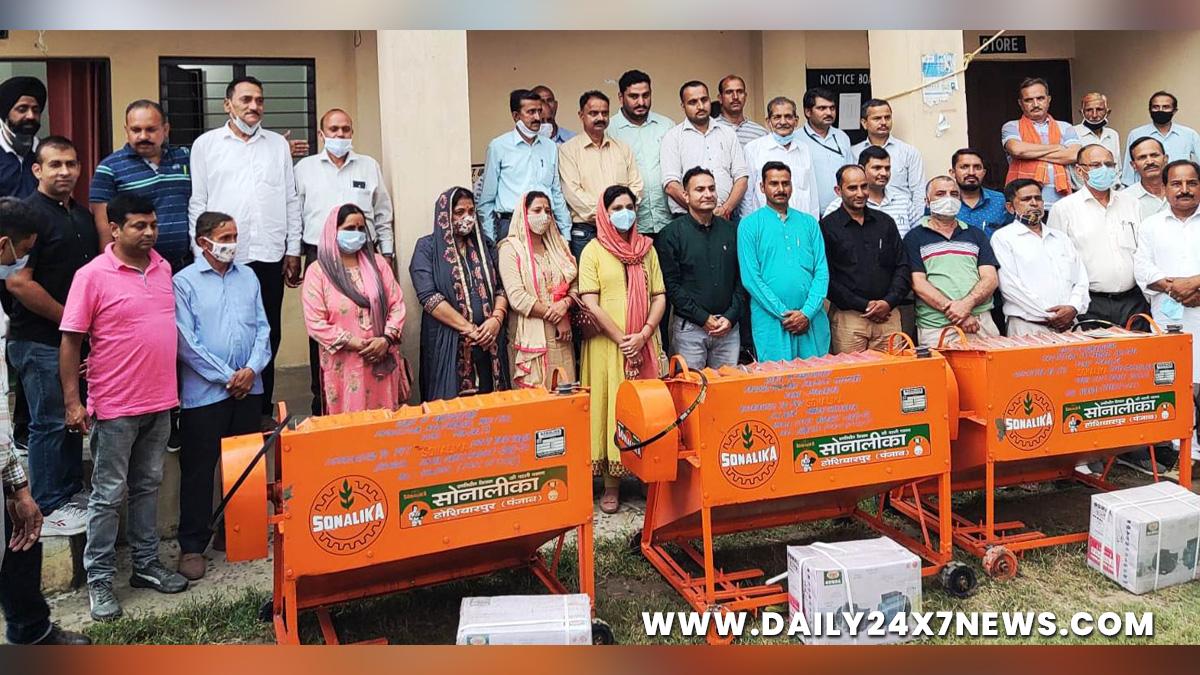 Udhampur : Vice Chairperson, DDC Udhampur, Juhi Manhas Pathania today announced establishment of Agriculture Mandis at Battal/Khoon to facilitate the local farmers to sell their produce especially wheat and maize at the market prices.She was taking a firsthand appraisal of work progress on various schemes and programmes of the Department of Agriculture.Doubling the farmers income and 'Har admi ko pura daam mile' is the major goal of Modi sarkar. She called for a missionary approach to achieve this much cherished goal. She was accompanied by the Chief Agriculture Officer, Udhampur, other field officers of the Agriculture Department and local Sarpanches/panches.
She further underscored the need of doubling the income of farmers as promised by the central government. She further threw light on the central government's revolutionary initiatives and path breaking decisions aimed at uplifting the economic and societal status of the farmers.She also handed over paddy thrashers to Sundla, Thail and Sehal Kouri Ber Panchayats under Agriculture Mechanization scheme. The sarpanches/panches of the respective areas including Rita Devi, Raman Khajuria, Mohan Lal Sharma, Ram Singh, Shokat Ali (Sarpanches), Makhanlal Sharma, Hem Raj Gupta, Baldev Singh, Shiv Ram, Ashok Bhagat, Mohinder Sharma, Jyoti Mankotia, Sudesh Kumari, Sham Lal, Guchu Ram, Gurdev Singh, Sanjeev Singh and prominent people of the area were present on the occasion.