Abhishek Jain stresses on incorporation of new technologies in fiscal management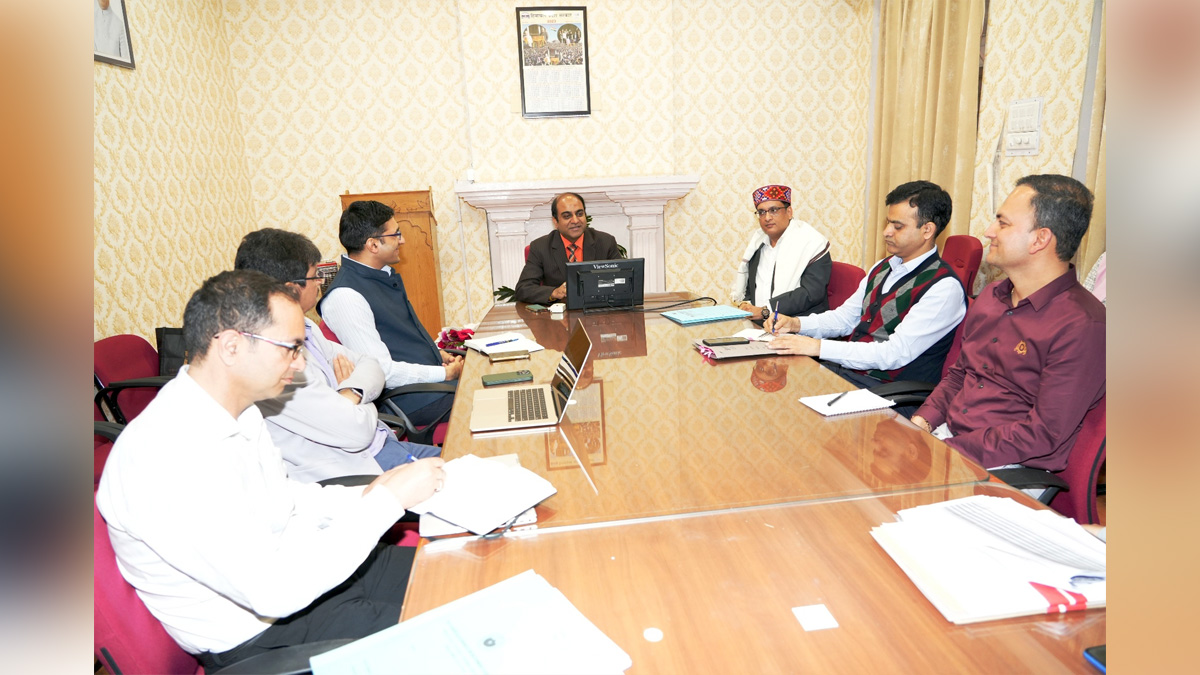 Shimla : Financial management is very important to improve the functioning and productivity of any government undertaking. Secretary, Digital Technologies and Governance, Dr. Abhishek Jain said this while presiding over a workshop organized here today as how to further improve the financial management of various corporations and boards of the state government.Dr. Jain said that budget making, transaction management and financial inspection tasks should be completed efficiently for ideal fiscal management and financial health.
While stressing on the discharge of social responsibilities of government undertakings, he said that appropriate steps should be taken only after finding out the possibilities of effective utilization of ideal money. He said that government undertakings should develop an effective working system for proper utilization of their resources.
Emphasizing the need for compliance of corporate laws, he said that professionals should prepare quarterly compliance calendars. He also stressed the importance of human resource productivity along with regularly holding board meetings.
He also discussed in detail the implementation of the Enterprise Resource Planning and measures to encourage awareness regarding financial management and necessary directions to the officers for digitization of record besides proper utilization of e-office.
Dr. Abhishek Jain emphasized on bringing financial management awareness, better financial planning, increasing productivity from limited resources and investment management.Financial management Expert Anuj Bansal gave a detailed presentation on financial management measures and said that organisations should also ensure inclusion of new technology in their day today working.
Managing Director Himachal Pradesh State Electronics Development Corporation, Mukesh Repaswal, Director Information and Public Relations, Rajiv Kumar, General Manager Himachal Pradesh Skill Development Corporation, Naresh Sharma and senior officers of corporations and boards were present on this occasion.