Jai Ram Thakur releases book of Rajendra Rajan on INA Soldier Captain Ram Singh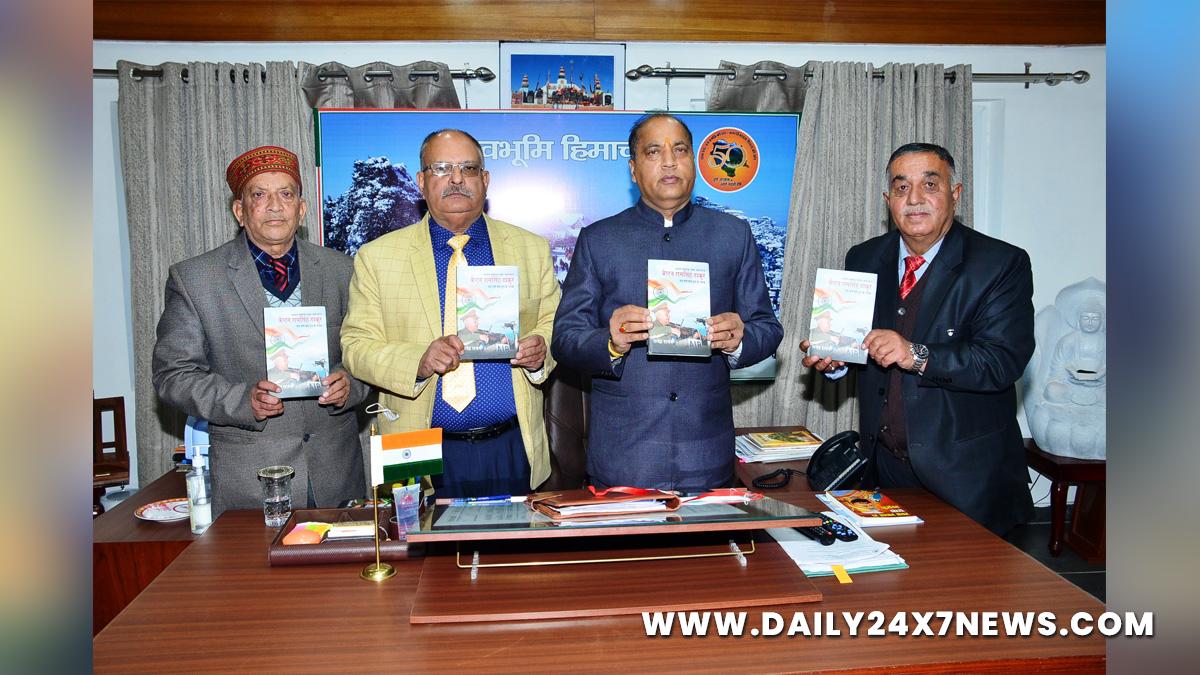 Shimla : Chief Minister Jai Ram Thakur released the book titled 'Unsung Composer of INA Captain Ram Singh Thakur jan gan dhun ke janak' authored by Rajendra Rajan a prolific and eminent Hindi writer here today. The book is well researched Chronicle of INA Soldier. Chief Minister appreciated the efforts of the author in bringing to limelight the memorable and historic contribution of Ram Singh for the nation as a freedom fighter and renowned music director of INA and Provincial Armed Constabulary, Lucknow.
Rajendra Rajan is a Hindi writer and has authored 12 books so far.Present on the occasion were Chairman Panchayat Samiti Sangrah, Sirmour Mela Ram Sharma and a well known writer of Himachal Dr. Hem Raj Kaushik, who also presented a book on Shanta Kumar titled "Sahityasevi Rajneta Shanta Kumar" to the Chief Minister.