Sonakshi Sinha learnt biking for 'Dahaad': Even now I step out for night rides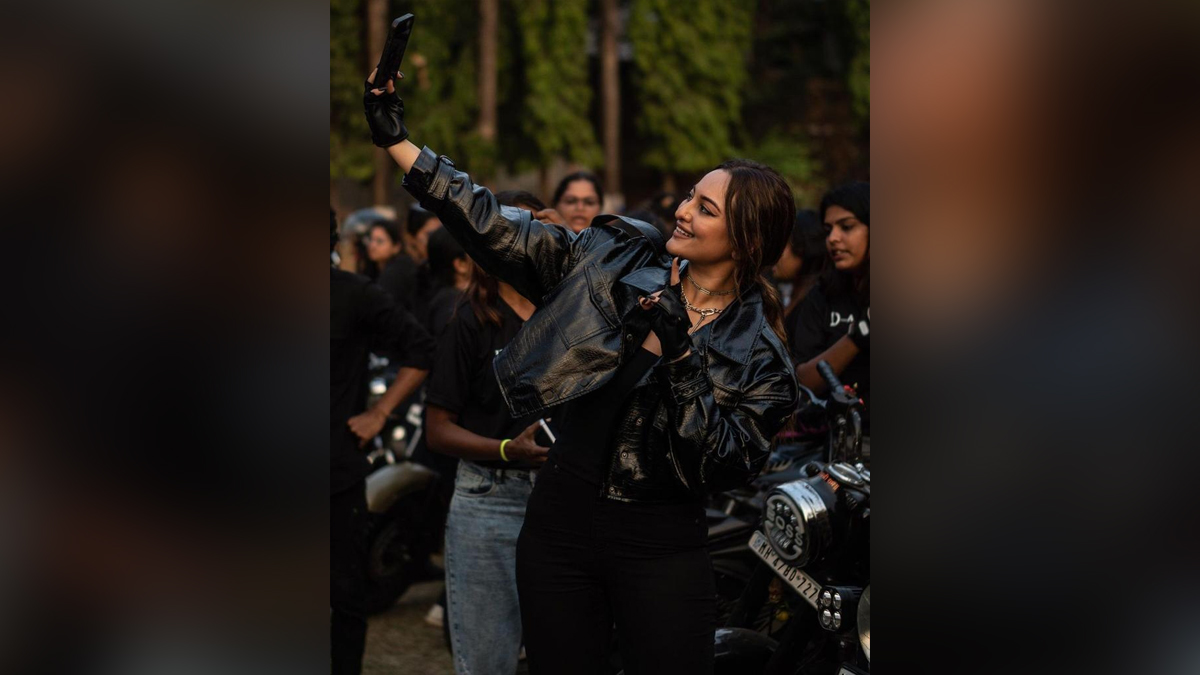 Mumbai : Sonakshi Sinha, who is gearing up for her OTT debut with 'Dahaad', learnt biking for the thriller series. The Bollywood actress says riding has become her passion and even now she steps out for night rides.
Portraying the role of a super cop, Sonakshi nailed the look. According to the sources from the set, the actress learnt how to ride the bike during the shoot and in no time she became pro. Her dedication to the role was such that she was able to ride the bike better than her body double on the sets, impressing even the director, Reema Kagti.
Talking about her love for biking, the real and unapologetic actress shared, "I think I was born to do this role, as an actor we all want to do something beyond our limits and this role demanded the same from me.
I had to go through a lot of preps for the role and riding the bike was one of them which was such a fun experience."Sonakshi's passion for biking did not stop there – post the wrap up of the shoot she gifted herself a bike and since then has made it a part of her lifestyle and often goes for bike nights with her friends.
"Once I gained the skill to ride, there was no stopping for me, riding became a passion for me and it continued even after the shoot. Even now I step out for night rides often and my mother gets really worried, but I love every bit of it," she added.
'Dahaad' has been created by Reema Kagti and Zoya Akhtar, and is directed by Reema Kagti and Ruchika Oberoi. The upcoming series is slated to release on Amazon Prime Video on May 12.