Shooting in progress at Kartar Aasra Trust, giving message to respect parents
Web Film: 'The Last Wish' Touching Story of a Senior Citizen, Bollywood actors Girish Thapar, Sushant Pujari and Mihiransh have important roles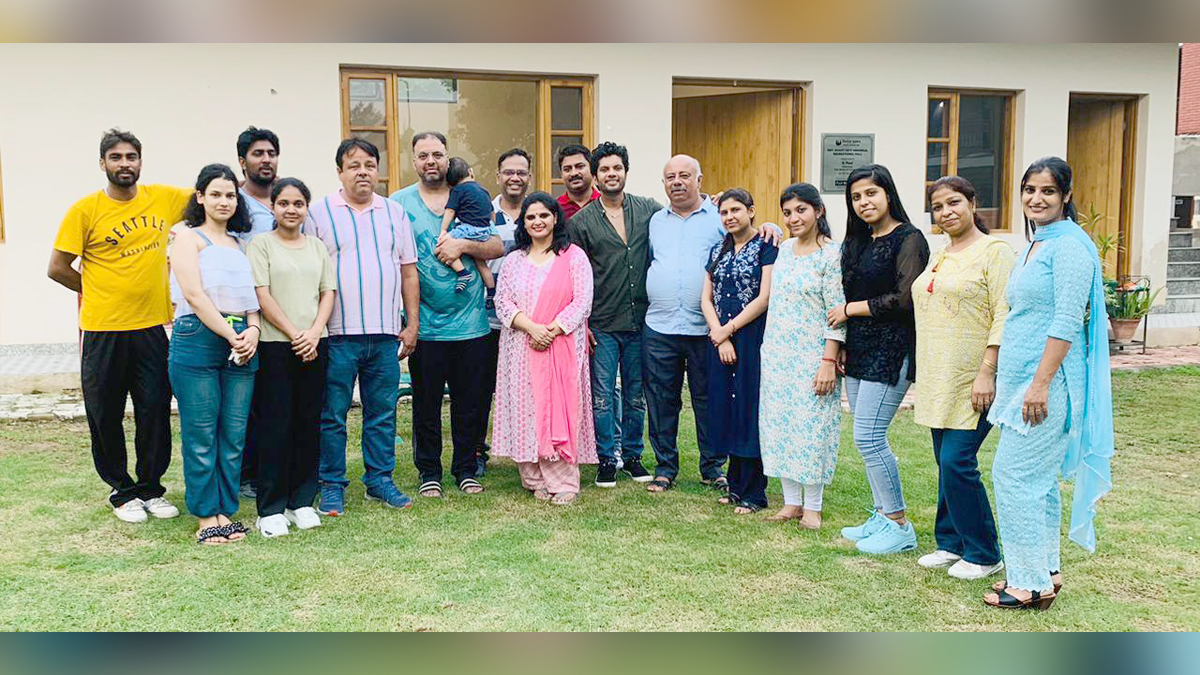 Chandigarh : "The Last Wish" is a web film about elderly people who have been sent to old age homes by their children so that they can live happily free from all kinds of burdens or responsibilities. It is a love story of a father and child in which the father secretly adopts the child from an orphanage.
"The Last Wish" is the story of a son who learns the truth and undergoes a mental transformation to bring his father back home. The social lesson that this movie gives to the society is that one should not sacrifice their parents as they are essential for their survival and development.
The web film is full of love, affection, pain, sacrifice and laughter and will be seen on OTT platform. The lead roles are being played by famous Bollywood actors Girish Thapar and Sushant Pujari. Other co-stars in the films are Shefali Naryal, Shruti Gupta, Naveen Kumar, Shrishti Arya, Nanak Arora, Sanjali Suri, child artist Mihiransh, Simi Arora, Arpita along with several theater actors. Renowned theatre artist Vinod Sharma will play a special guest role. The directors of the web film are Mayyank Sharrma and Sanjali Suri.The DOP of the film is Mahesh S Rajan and the assistant DOP is Viralpuri Shankarpuri. The Associate Director is Gurpreet Singh Guri and the Assistant Directors are JP Sangar and Harjibhai Valabhai.
In the movie. Sandeep is the art director in the film. The makeup artist is Aarti Anand. The web film "The Last Wish" is written by Mayyank Sharrma and Amit Aseem. The production manager of the film is Ajay Singla. The costume designer of the film is Sanjali Suri.
The web film "The Last Wish" is being produced under the banner of Epitome Production House in association with 'MSAsian Entertainment Pvt Ltd'. The producers of this web film are Ashwani Taneja and Ritika Taneja. The film's executive producer is Mayyank Sharrma and associate producer is Jagdish Govindbhai.
A large number of students of MS Asian Film Academy participated in this film. MS Asian Film Academy is dedicated to improving the acting abilities of people of all ages, and all its students receive full support for their participation in short films, features and other projects. MS Asian Film Academy provides 100% work placement to its students.
The film will be made available on the OTT platform.MSAsian Entertainment Pvt.Ltd. Many movies have already released on OTT platforms like Hungama, MX Player and many have given chance to newcomers in theater and film industry.
The film is being supported by Kartar Aasra Trust, Old Age and Orphanage Home, Chandigarh and their Chairperson Charan Kamal Kaur, who deeply believes in serving the aged people with her love and affection.