Musical Extravaganza "Maujaan Hi Maujaan" to Sweep Audiences Off Their Feet with Rib-Tickling Comedy and Hit Tracks!!
Film releasing on 20th October 2023.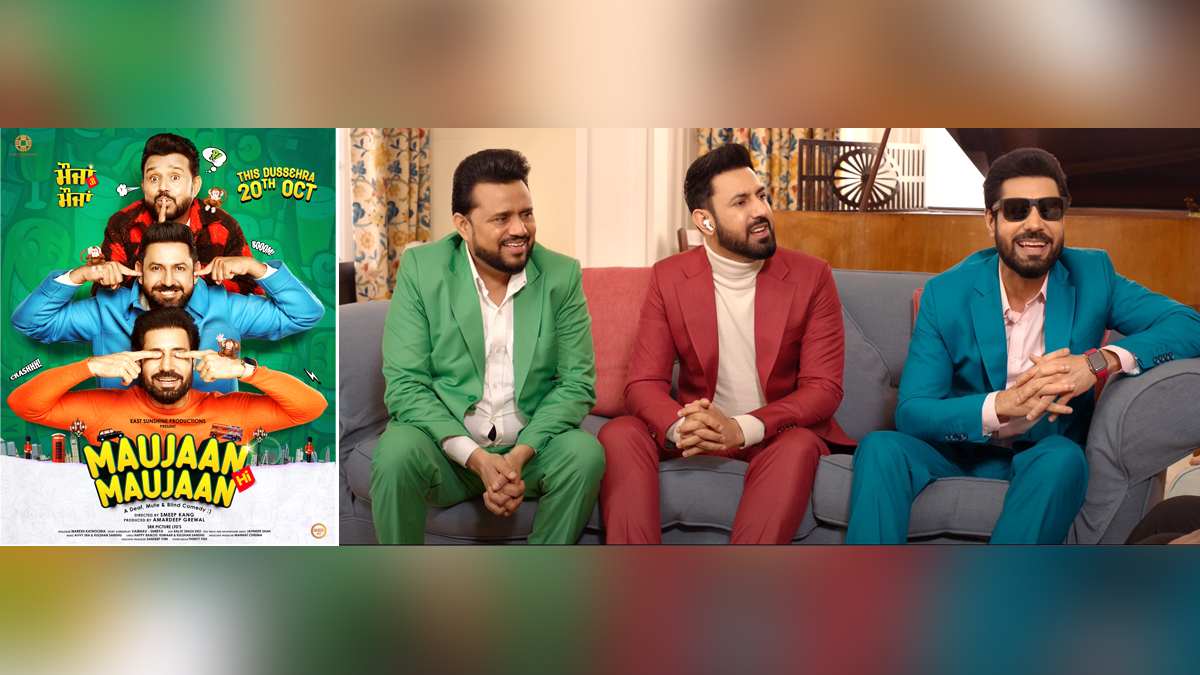 Chandigarh : Get ready for the ultimate musical rollercoaster ride as "Maujaan Hi Maujaan," the upcoming Punjabi movie, is all set to hit theaters on October 20, 2023. Produced by the visionary Amardeep Grewal, this film promises to deliver a delightful blend of laughter, drama, emotions and chart-topping musical hits that will leave the audience in splits and tapping their feet in sheer joy."Maujaan Hi Maujaan" has already taken the Punjabi entertainment world by storm with its unforgettable soundtracks.
Featuring the sensational tracks that has already created waves on digital platforms, with "Dil Mangda" amassing a staggering 5.5 million views, followed by "Pegg Paa" with an astonishing 9.5 million views, and the mesmerizing "Maujaan Hi Maujaan" Title Track garnering 6 million views, a testament to the captivating tunes that will accompany this cinematic journey. "Maujaan Hi Maujaan" isn't just about music; it's a riotous comedy-drama that is set to tickle your funny bone and tug at your heartstrings.
The film boasts rib-tickling jokes, hilarious situations, and a stellar ensemble cast that will keep you entertained from start to finish.The film's story & screenplay are by Vaibhav Suman and Shreya Srivastava and the dialogues are written by Naresh Kathooria, Presented by East Sunshine Productions and worldwide distributed by Omjee Group.Gippy Grewal shared their excitement, and said,"Maujaan Hi Maujaan is a project close to my heart. This film is a musical ride filled with comedy, drama, and heartwarming moments. It's a complete package of entertainment that the audience will thoroughly enjoy."
Producer Amardeep Grewal, shared their excitement, and said,"We've poured our hearts and souls into 'Maujaan Hi Maujaan.' It's a project that's close to my heart, and I believe it has all the elements to become a cherished part of Punjabi cinema. The music, comedy, and drama in this film will resonate with audiences of all ages. We can't wait to share this musical extravaganza with everyone." The film "Maujaan Hi Maujaan" releasing on 20th October 2023.