Excitement Blooms as 'Rose Rosy te Gulab' Commences Shooting, Set to Blossom on May 24, 2024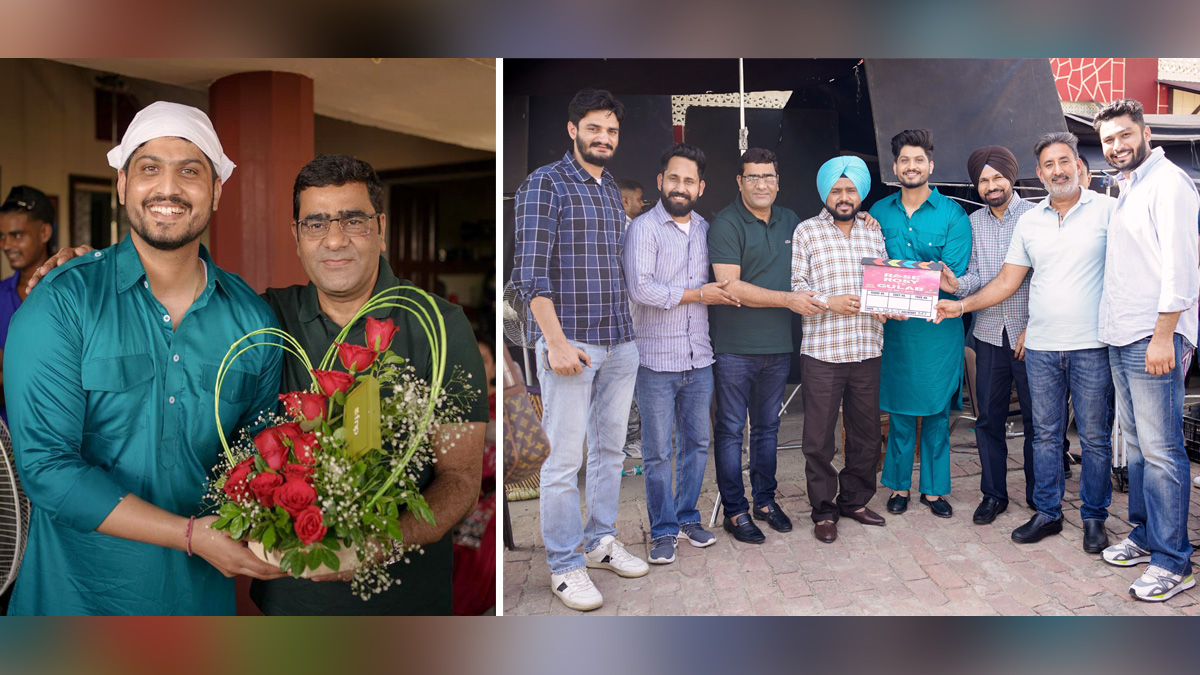 Chandigarh : The much-anticipated Punjabi film, "Rose Rosy te Gulab", has officially begun shooting. The movie promises to be a unique blend of romance and drama that is sure to captivate audiences to be produced under the banners Omjee's Cine World and Diamondstar Worldwide by Aashu Munish Sahni and Gurnam Bhullar. The announcement of the film's commencement has created a buzz in the industry, with fans eagerly awaiting updates as they hint at the plot between a trio, Gurnam Bhullar, Mahi Sharma and Pranjal Dahiya.
Gurnam Bhullar, known for his impactful performances, is expected to bring a fresh perspective to his character. On the other hand, with her expressive acting skills, Mahi Sharma is set to add depth to her role, whereas, Pranjal Dahiya the singing sensation of Haryana marks her debut with the film in the Punjabi industry. Directed by Manvir Brar and written by Preet Sangherhi, "Rose Rosy te Gulab" will certainly mark a significant milestone in Punjabi cinema, reflecting the industry's growth and ability to produce diverse content including other super talented actors of the Punjabi industry, Karamjit Anmol and Harby Sangha. The film is expected to offer a compelling narrative that resonates with the audience while showcasing the rich culture of Punjab.
As the cameras start rolling, the excitement is palpable on and off the set. The cast and crew are committed to bringing their best to the table, ensuring that "Rose Rosy te Gulab" will be a memorable addition to Punjabi cinema. Stay tuned for more updates as this exciting project unfolds on 24th May 2024!