It's raining celebrities !! Get ready for a star-struck evening on Antakshari 2 at 7 PM today!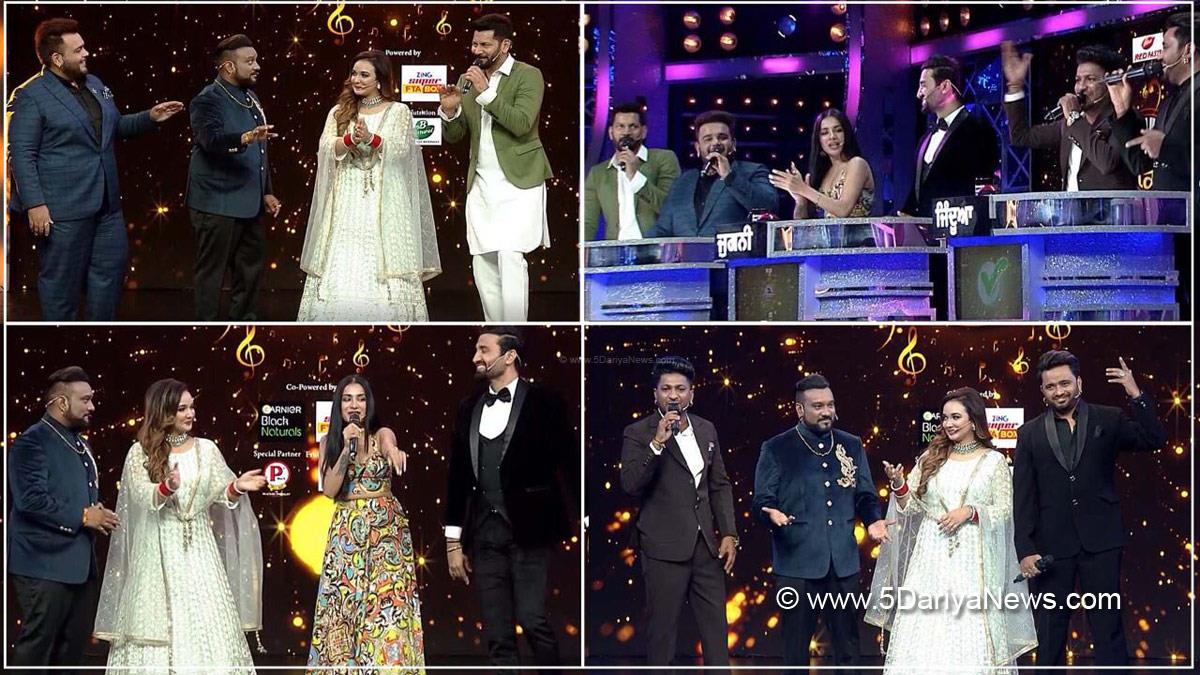 Mumbai : The voices with whom we all have fallen love, are coming together in pairs on today's special episode of Antakshari 2. Celebrities like Jasbir Jassi, Sachin Ahuja, G-Khan, Masha Ali, Sara Gurpal, and Jimmy Sharma will be seen spreading the melodious magic on the show today.The six legendary artists will come together on Punjabi music's greatest musical platform Antakshari 2 to give the audience a memorable evening. Our Hosts will be playing fun games with the celebrities which will definitely tickle your funny bone.
In addition to this, your favorite celebrities will be seen dancing to the melodious tunes of Master Saleem along with the likes of Jasbir Jassi, G-Khan, and Jimmy Sharma. Surely, the artists would set the stage on fire when they all collaborate with each other on the same platform.The viewers will definitely fall in love with today's fun-filled Antakshari 2 with the live performances of the maestros of Punjabi music. So, get ready for an entertaining evening with the euphonic duets and musical notes only on Antakshari 2 at 7 pm today on Zee Punjabi.