LPU's MTech honoured as Asia's Top Power Leader in Technology
The occasion was 10th White Page Leadership Conclave 2022 featuring Asia's power leaders and promising brands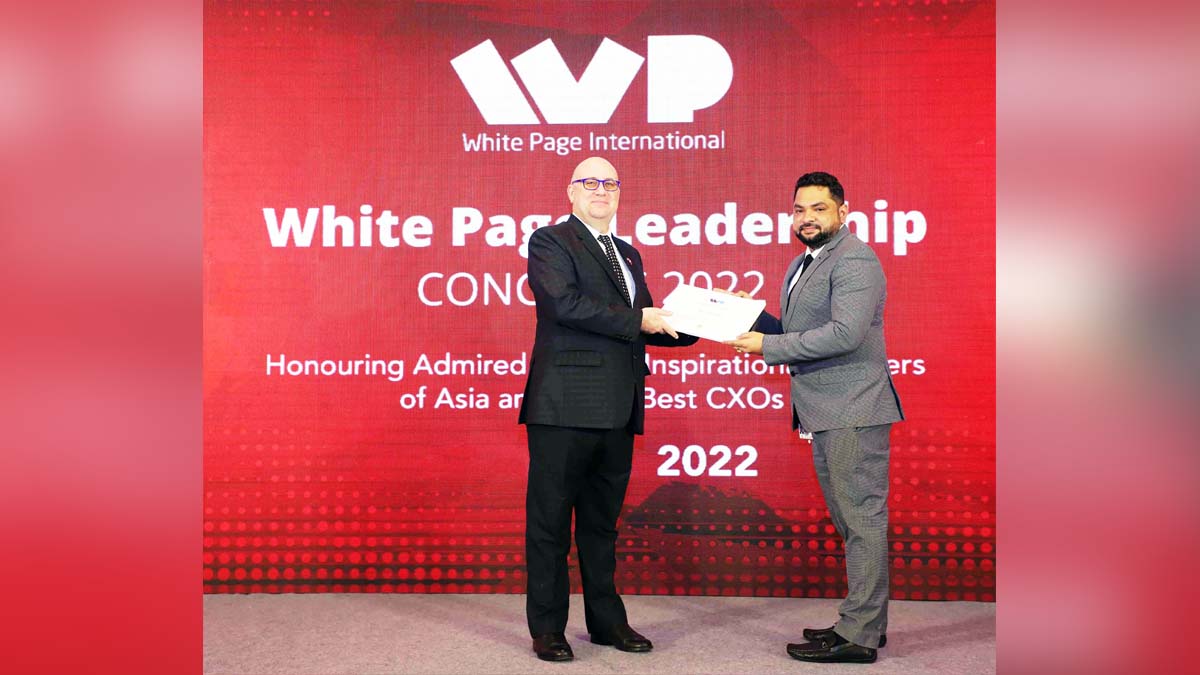 Jalandhar : An alumnus of Master of Technology in Computer Sciences at Lovely Professional University (LPU), Nipun Jaswal has been honoured as one of Asia's top power leaders in technology. This occasion was the 10th 'White Page Leadership Conclave 2022', which featured Asia's power leaders and promising brands.
The coveted award was presented to Nipun by His Excellency Reuben Gauci, High Commissioner of the Republic of Malta to India, Maldives, Bangladesh, Sri Lanka and Ambassador to Nepal.Much delighted on being awarded as one of the best Asian technologists, Nipun Jaswal shares: "My expertise on the offensive end of cyber security earned me the opportunity to train, build and lead elite cyber security teams throughout the globe."
He added that while at LPU he learnt a lot about cyber security technicalities through his mentors which resulted in his present being.LPU Pro Chancellor Mrs Rashmi Mittal congratulated Nipun for gaining glorious honour, not for himself alone but for the nation and his alma mater LPU as well.
It will indeed inspire next-gen students of technology and techniques for the ultimate benefit of the global society.Presently, Nipun is a Director of the Cyber Security practice at BDO in India. He is also an established cyber security author and a security researcher.
He puts security and defences to the ultimate test every day. He is the author of books concerning "Metasploit", which is the world's leading open-source penetrating framework. It allows security engineers to create security tools and exploits. In fact, this framework makes hacking simple for both attackers and defenders.
Nipun's expertise spans technical assessments, development of security solutions, implementation and assessment of information and cyber security and more. He has authored 11 cyber security books covering complex topics. LPU's MTech is honoured as Asia's Top Power Leader in Technology.